Wisconsin death metallers Casket Robbery just premiered the title track from their new album From Hell over at AltCtrl, AND vocalist Megan Orvold wrote us a Nerd Talk!  How awesome is that??  Stream "From Hell" and read on to learn about Megan's favorite books, movies, and video games.
Favorite Book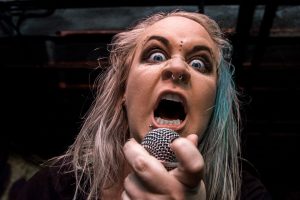 I read a LOT of books, I set a goal of 80 books last year and was just shy of it. I'll agree that nothing beats a real, physical book…but having an e-reader( I love my kindle) is so convenient, especially on tour and our busy lifestyle.
Favorite books are hard! Hands down one of my favorites of all-time is The Alchemist. Other favorites are Perfume by Patrick Suskind, Hex by Thomas Olde Heuvelt, and honestly anything by Sarah J Maas.
Favorite Movie
My favorite movie would definitely have to be Beetle-juice… I've watched it about a bajillion times, no matter what mood I'm in, it always makes me happy! We are huge horror-movie buffs too, our living room is actually decorated with a ton off horror stuff so we're always on the lookout for new horror movies!
Favorite Video Game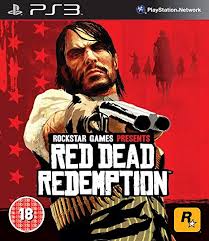 Growing up my favorite video games were definitely the Tomb Raider series, I haven't played the most recent ones but up until the latest few releases I always loved going through those games. And the evolution of the picture quality/animation is INSANE. More recently, Cory and I have gotten into playing Red Dead Redemption…we don't get as much time to play it as we'd like currently, but it's so much fun when we can sit down and play!…(also…PlayStation all the waaaaaaaay!!!!!!!) We have also been Harry Potter: Wizards Unite on our phones, which is so much fun! Message us for our usernames!
Thank you to Dewar PR for hooking up this edition of Nerd Talk.  For more from Alternative Control, find us on Facebook, Twitter, Instagram, Soundcloud, and bandcamp.