Belinda Burberry here, bringing you the latest in the Connecticut fashion scene!  There are few places in America where a guy can wear pastel colors without having his masculinity questioned, and Greenwich, Connecticut is one of them. The Greenwich Wine and Food Festival, which was held at Roger Sherman Baldwin Park Sept. 25-27, was a perfect opportunity to observe pastel-loving men in their natural habitat. Like exotic birds during mating season, their preppy plumage was on display for all to appreciate. AltCtrl was able to capture a few shots of the fashion phenomenon this Saturday without disturbing the subjects' environment.
The most noted color that day was salmon: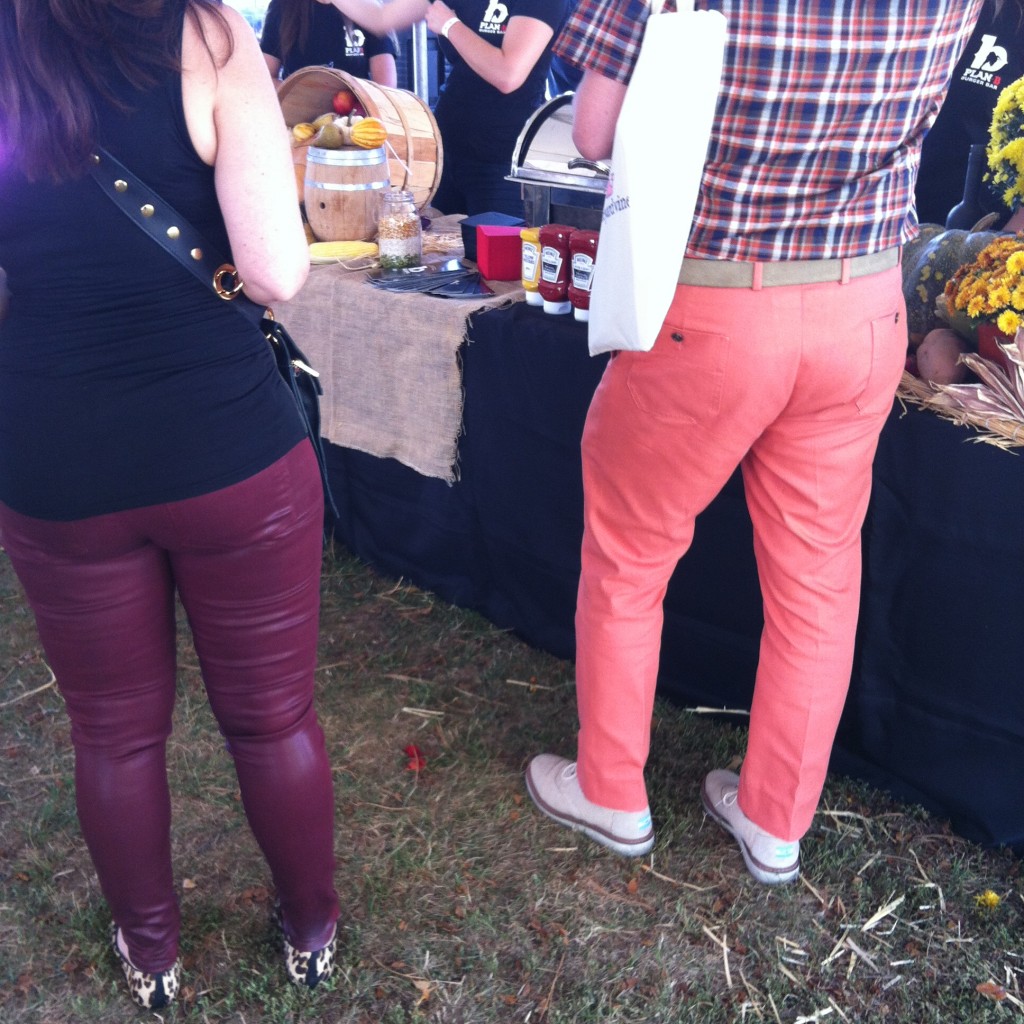 The salmon and blue combination was also very popular.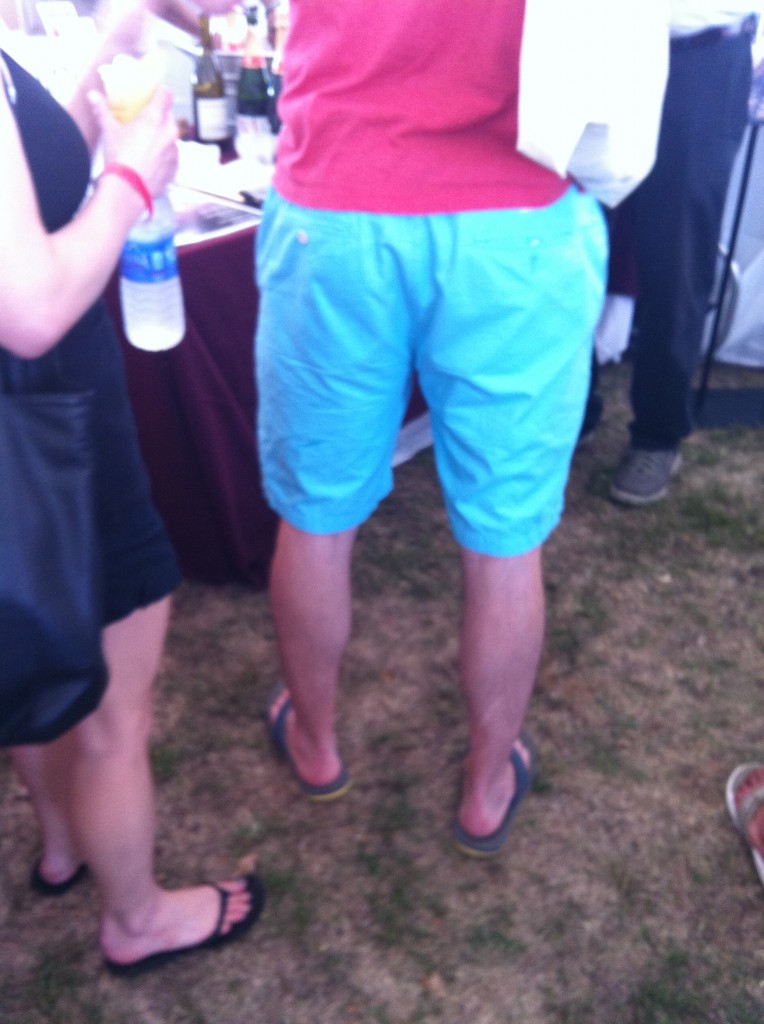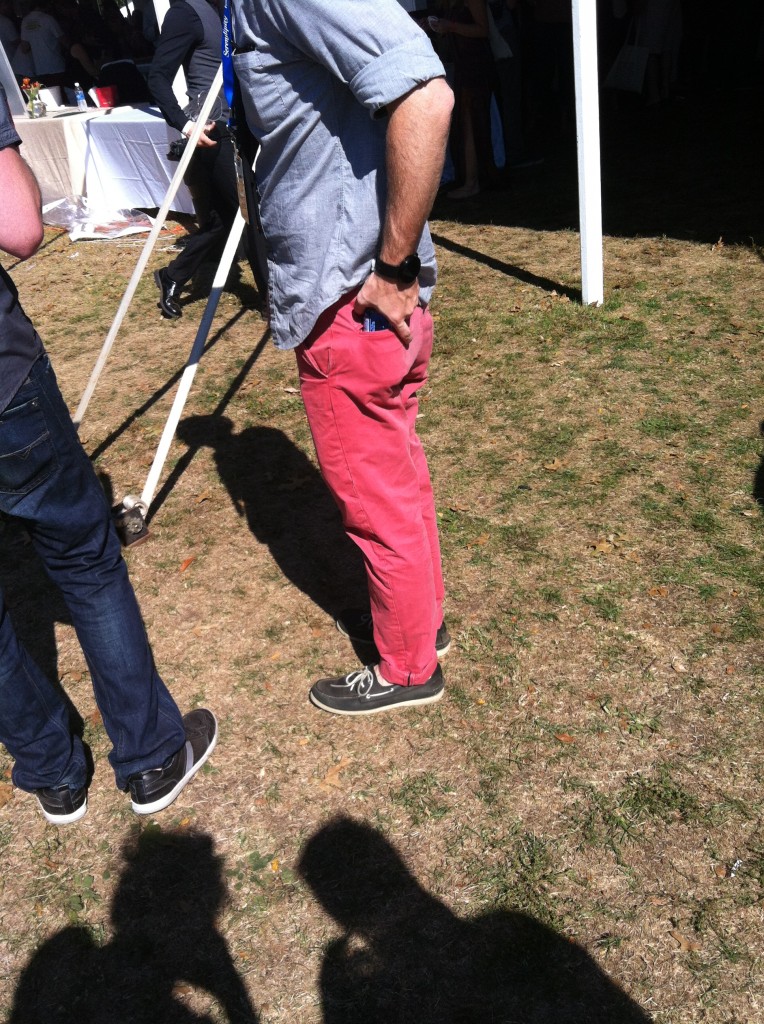 Nothing says, "Hey baby, I own a boat," like salmon khakis and a blue plaid shirt.
Despite the clear dominance of salmon garb, there were many other hues on display:
Purple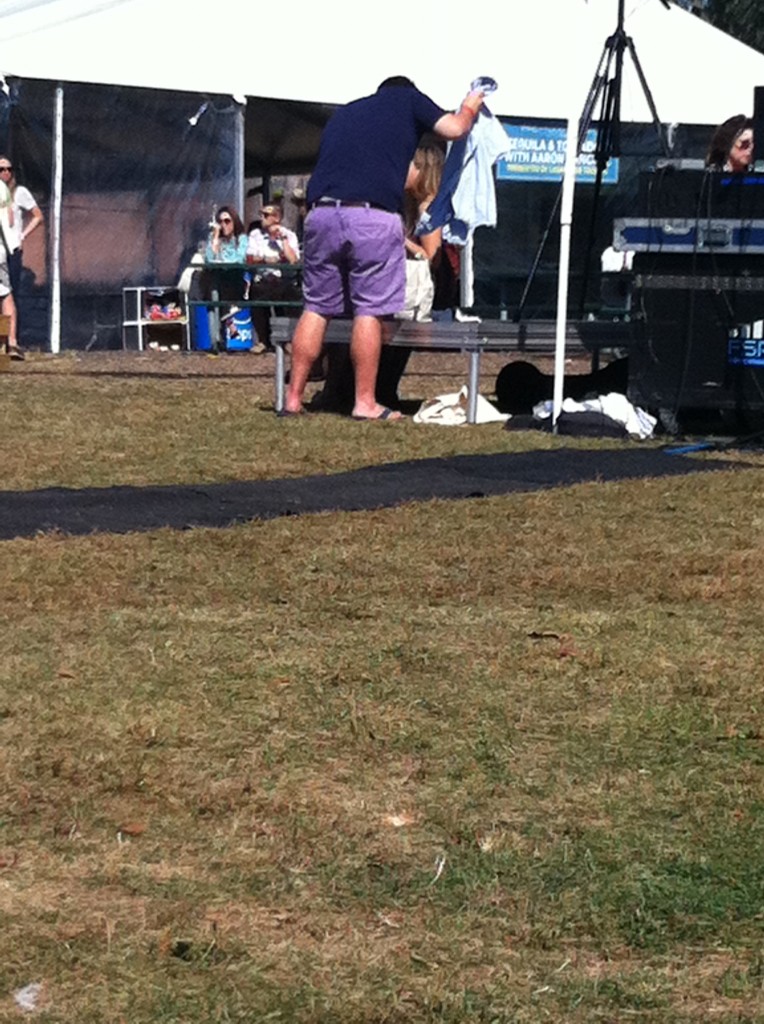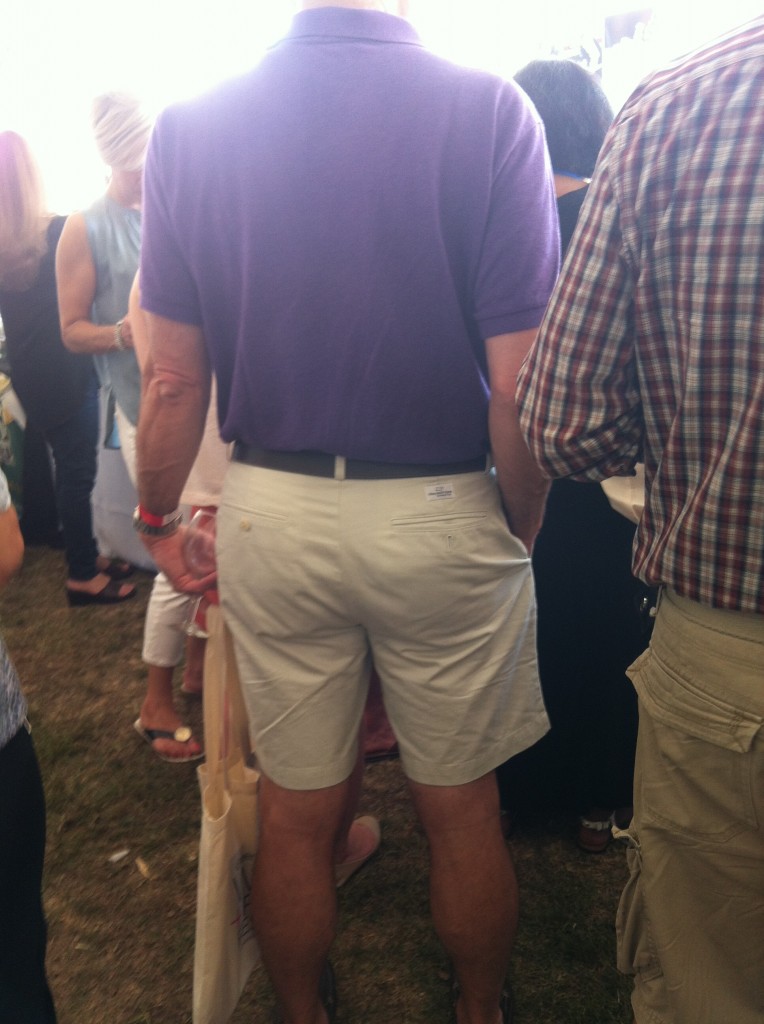 Green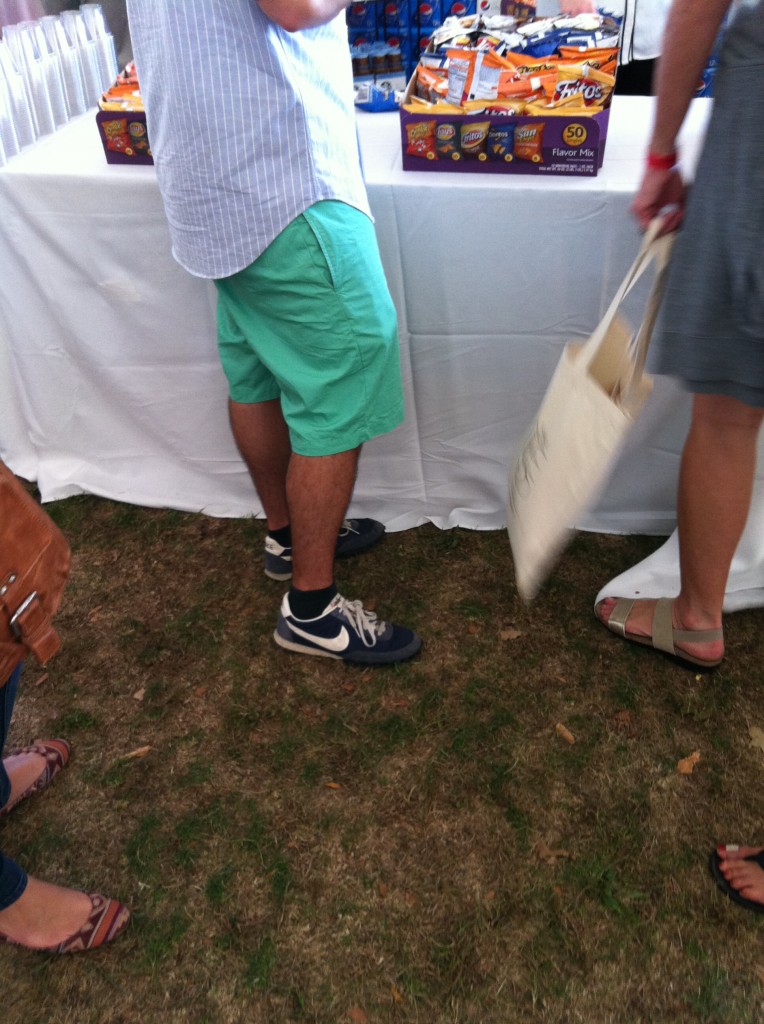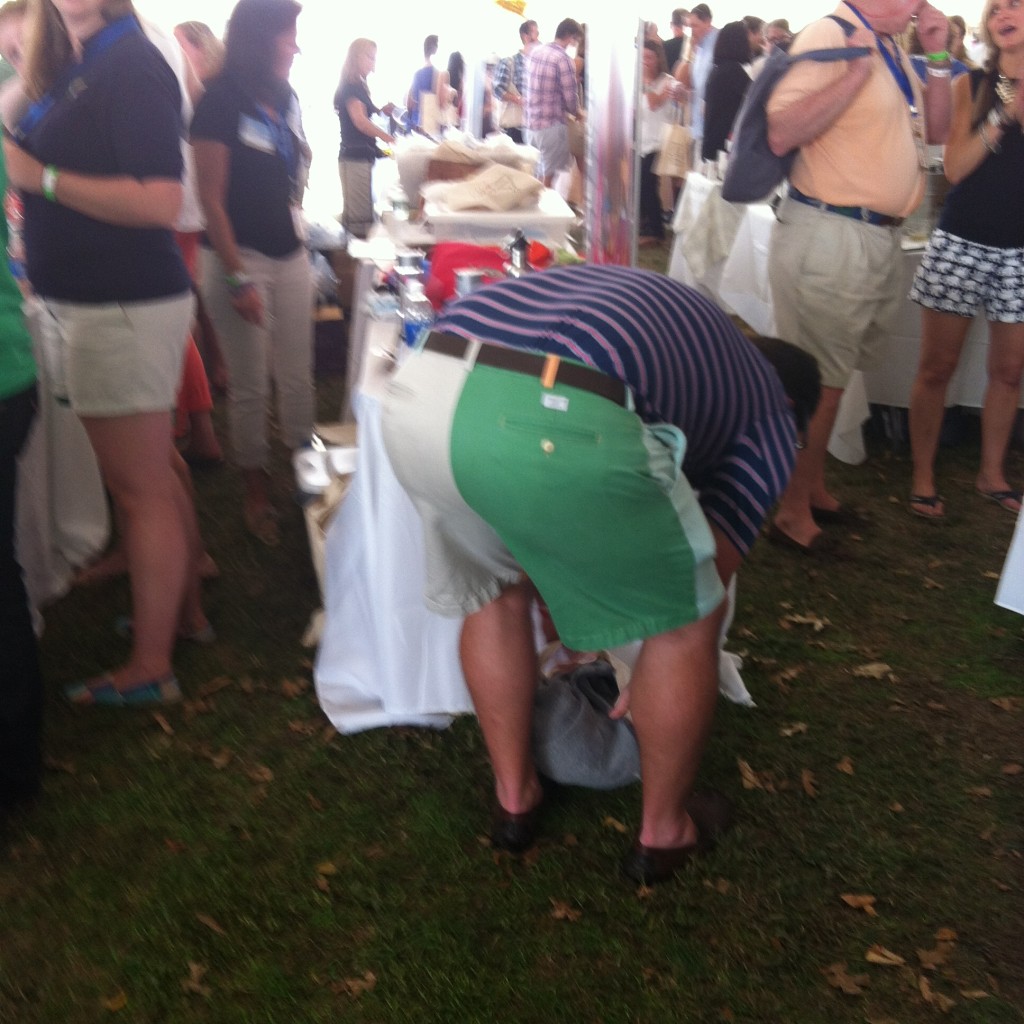 Yellow


Pink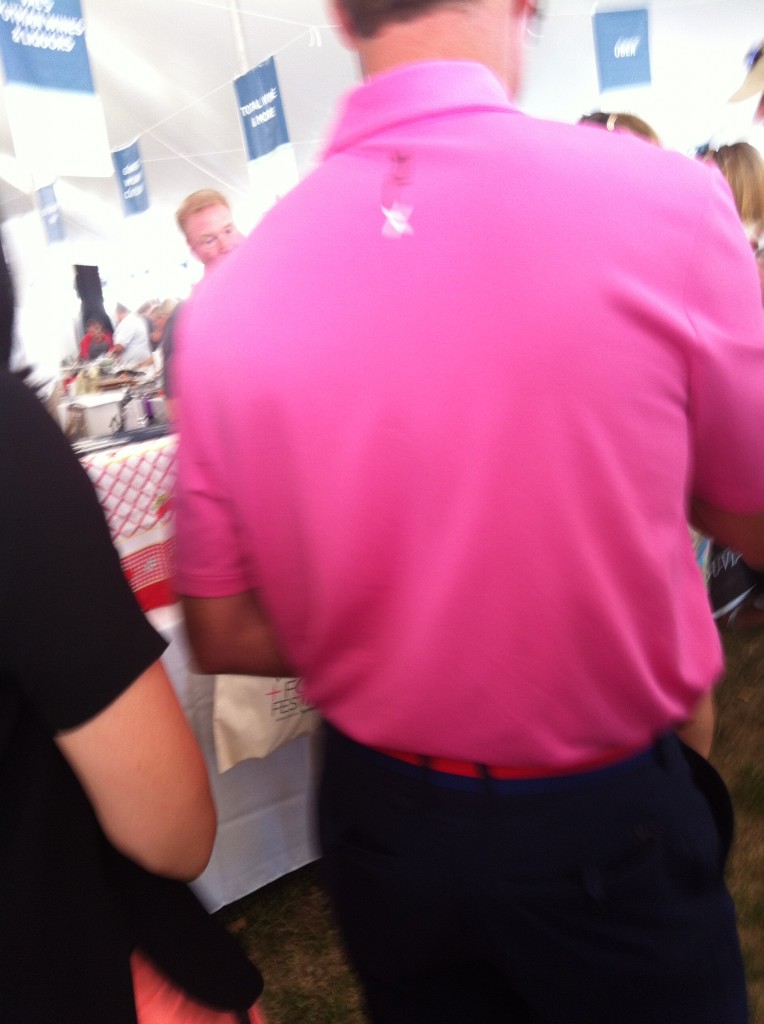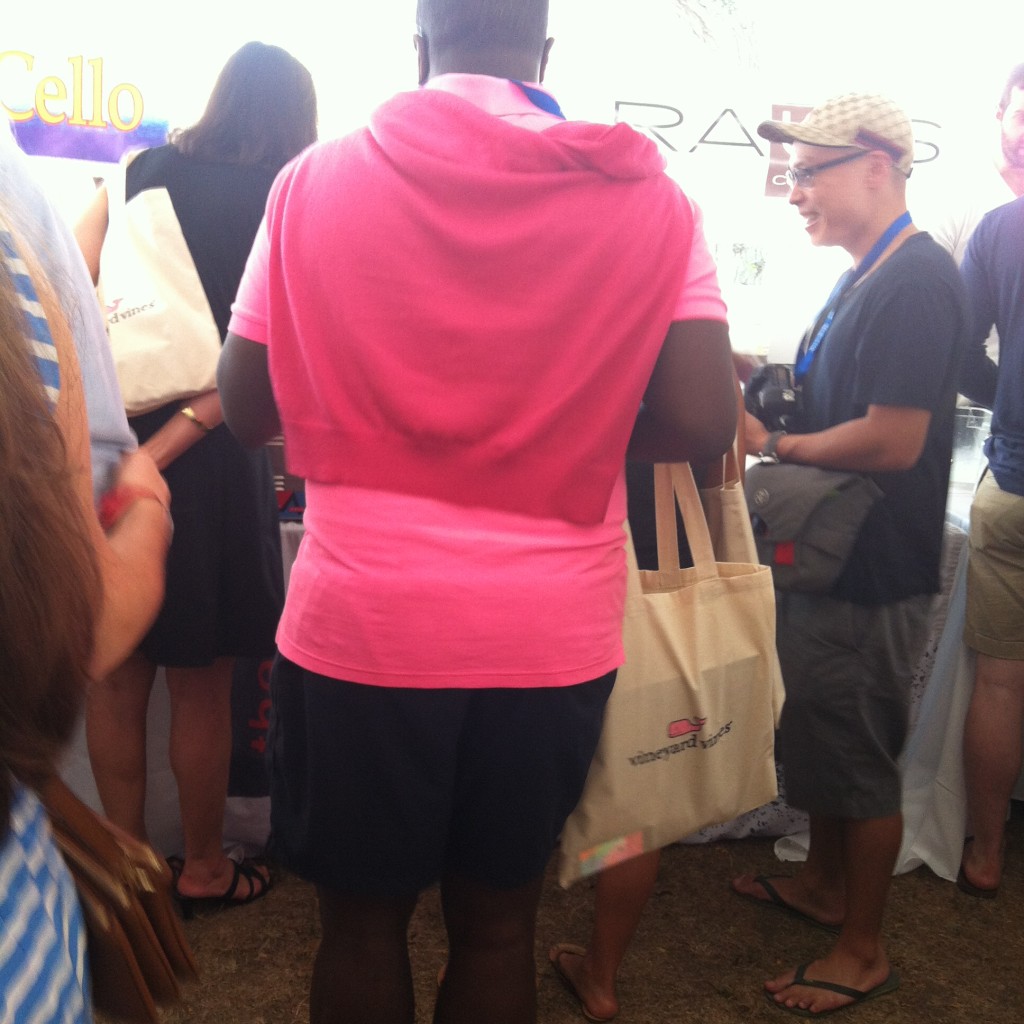 One older gentleman in silky, mid-thigh-length cotton candy shorts eluded us in spite of our best attempts. The Moby Dick of the afternoon, we "chased him round Good Hope, and round the Horn, and round the Norway Maelstrom," but not quite to perdition's flames – and at every turn, he dodged our camera-phone. A shot of this man would have been a crowning achievement in pastel menswear photography; unfortunately, readers will just have to imagine the contrast of the creamy pink hue against his suntanned, hairless leg.
When Serendipity gave my blogger friend a "plus one," this is probably not what they had in mind for coverage. However, AltCtrl would be remiss in our journalistic duties if we did not document a trend that is truly unique to Connecticut. Thanks for the free wine, dudes!
"YOU'LL NEVER WORK IN THIS TOWN AGAIN!"