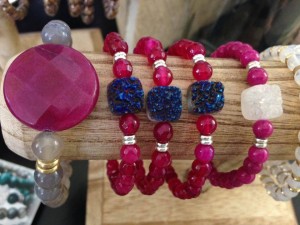 By Jillian Lyons
In June of 2015, Mad Hatter & Company opened its doors to their Southbury location in Bennett Square. This three-room co­operative boutique is home to nine women-run small businesses and several independent brands. It boasts everything from handmade to vintage, home decor, and children's items as well as indie fashion and accessories. If you're shopping small this year, this is a place not to be missed!
Started by two independent shop owners, Joan Tarby and Angie Chernovetz, the ladies' concept was to run a successful boutique that fit into their busy lifestyle while encompassing some of their favorite local artists and small brands. Different from a typical consignment shop, the co­operative shop idea allowed everyone involved to be a co­owner of sorts. Everyone shares in the responsibility of running the shop while maintaining their own hours, inventory and profits.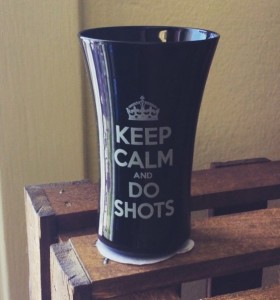 Mad Hatters Joan and Angie each bring their own individual style to the table. Joan brings in a gorgeous curated selection of retail fashion from indie brands in small batches. The result is a constantly changing look that helps keep the shop fresh and exciting. She also brings in accessories, bath and body products and baby items that will melt your heart.
Angie helps create the unique look of the shop by creating beautiful furniture from up-cycled and restored vintage pieces. She sprinkles in more of a look by adding in primitive home decor and unique, hilarious box signs and cards. The current holiday display in the shop was created by both ladies and is quite a sight to behold!
The co­-owners curated the group to include people they felt would not only sell well, but would work well together. The "& Company" in the name includes…
Meghan Tarby, who brings in brands with a bit of retro flair like Anne Taintor as well as beautiful handmade and retail home decor and customizable jewelry by Pick Up Sticks.
I bring my handmade Jillian Lyons Designs retro and indie inspired jewelry as well as curated collections of vintage jewelry and clothing from Valley Vintage.
Rising star Alyssa Antonucci, who brings in her on trend BBA Bracelets ­ a handmade collection of addicting arm candy for the free at heart.
Allison Wonderland, a creative Southbury based local artist who creates one of a kind jewelry pieces that covers everything from glitz and glam to everyday wear.
Bowtique by Alexa, run by the ever sassy Lexy DeLaurentis — she makes hair bows and accessories for women and girls and even prints her own fabrics to make them truly unique.
Lindsey Smith, the driving force behind Black Tabby Studio, maker of whimsical illustrated cards and hand lettered mugs.
Lastly, Elizabeth Pisano, who makes the most original and beautiful sparkling lights from former wine and liquor bottles.
Mad Hatter & Company is located in the Bennett Square shopping plaza at 134 Main Street South, Southbury, Connecticut in unit 41­D. You can also find them on Facebook.