By Jessie May, Cie Grant Cahn, and The Headbanging Hostess
The holidays bring both joy and stress to many of us — but Alternative Control can at least take some stress out of your seasonal shopping!  Here are a few suggestions for funky, tasty, and memorable gifts that will have your friends and relatives smiling from ear to ear.  Follow the links to learn more about what you like!
Jessie and Cie's Picks
Confidently Crafting — $, Stamford — Midori-inspired notebooks with fun themes like Star Wars, I Love Lucy and Dr. Who.
Narragansett Beer — $-$$$, Providence, RI — There's a 'Gansett for every taste, as well as a wide price range for their kitschy gifts.  And who wouldn't love a pin-up calendar featuring their favorite blog editor…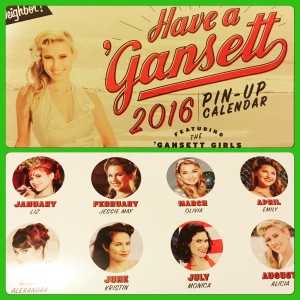 Shop Strange Ways — $-$$, New Haven — Patches, pins, t-shirts, and more for the cool kids in your life.  Shop online or at their Whalley Avenue storefront.
Fractured and Bound — $$-$$$$, Bethel — Unique, horror-inspired collages, lanterns, and more.  Stenciled wrapping paper and gift boxes coming to the Etsy shop soon soon!  Follow Fractured and Bound on Twitter and Facebook for updates.
203 Reiki — $$, Norwalk — Reiki provides for deep relaxation, alleviates anxiety and stress, and enhances one's sense of well being.  Flower essence consultations available. Ask about the Alternative Control holiday discount!
Sweet Sabrina's Cake Shop — $-$$, 158 Main Street, Norwalk — For unique and delicious holiday gifts, your friends and dinner guests will be glad you avoided the mall and shopped at Sabrina's. Order ahead for beautifully packaged custom gifts, or for a spectacular cake or pie for your holiday table. Stay updated at https://www.facebook.com/sweetsabrinas/.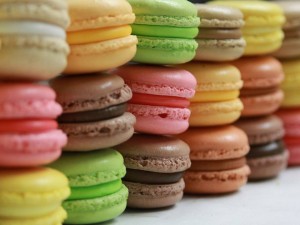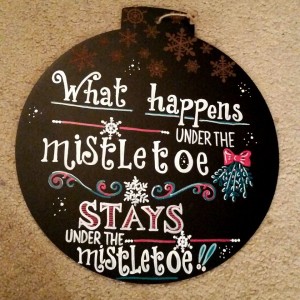 The Headbanging Hostess's Tips
At the risk of plagiarizing myself… Who am I kidding? TOTALLY PLAGIARIZING MYSELF! You can go with custom artwork, more custom artwork, Thirty-One bags, essential oils or handmade soap!
May I also suggest the gift of music lessons from Giuliano's School of Music? Call 203-359-2559 and my original ego Vanessa will be happy to help you. Personally I can't stand Christmas, but I started thinking about Christmas cookies in August. That has become "my thing." I bring cookies to the mechanic, the dog groomer, the pharmacy…not the bank any more, screw them. But, hey, never undervalue the gift of homemade goodies. Those are the best.
Who are some of YOUR favorite local retailers, artists, and craftspeople?  Are you planning to #unoccupythemall this holiday season?