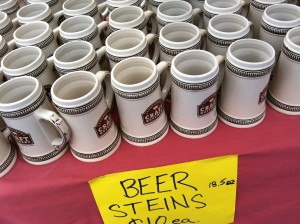 Yesterday, Saugatuck Craft Butchery hosted Porktoberfest, a celebration of pork, beer, accordions, and more pork.  As a zine about "Metal… And everything else you need to live," Alternative Control had a grave responsibility to cover this event — after all, who can live without beer and pork?  Or if you're a vegetarian, beer and accordions?  My husband and I shook ourselves awake late Sunday morning and we headed to Westport.
Two Roads Brewing Company provided a selection of keg beer: an Octoberfest, a Hefeweizen, and good ol' PBR.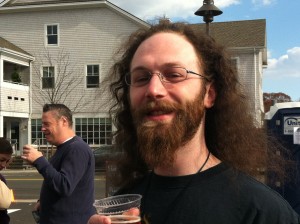 The menu featured many German favorites…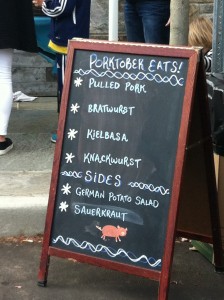 Soon after we arrived, one of the guests of honor made his big entrance.  (Or was it "her" big entrance?  We'll never know.)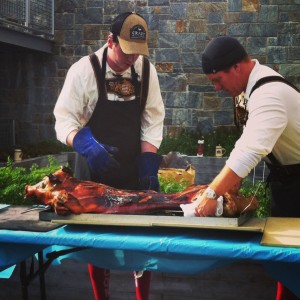 While we waited for delicious pork, we enjoyed the music of the Austrian Boys Band.  Bass player was LEGIT.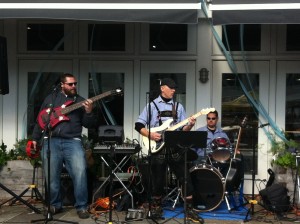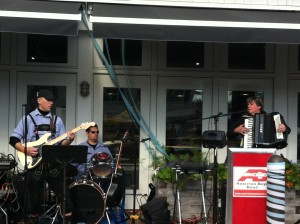 The butchers didn't want us to get hungry in line — a guy in a hot dog costume delivered sausages on sticks to whet the appetite.  (Should've gotten a picture of him!)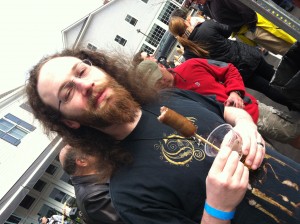 Finally, the moment we'd been waiting for had arrived!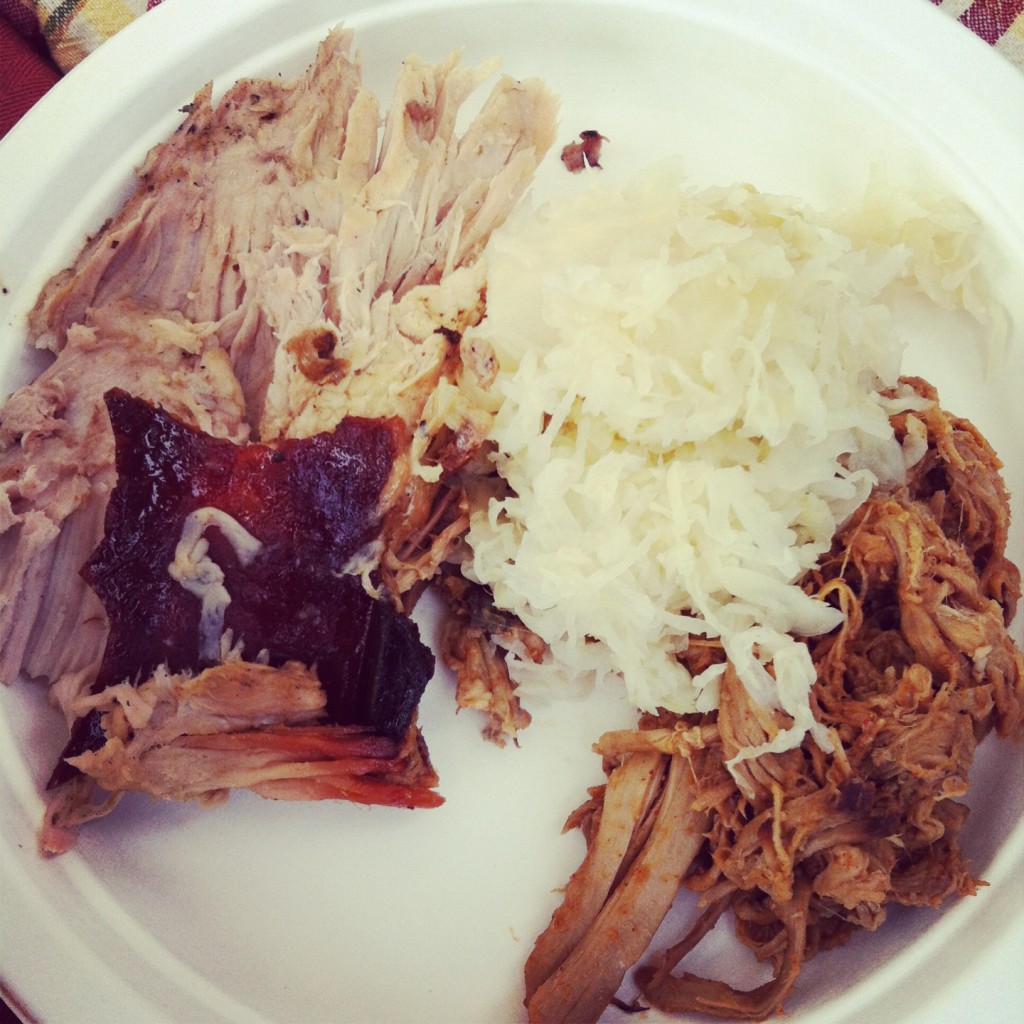 Porktoberfest was an awesome way to start our Sunday.  We left around 1, stuffed to the gills with pork and beer, to watch the Giants claw their way to victory.  For more on Saugatuck Craft Butchery, visit their site — in addition to their selection of meats, they offer butchery classes and are currently taking orders for Thanksgiving turkeys.  Also, stop by their cafe tomorrow (11/12) for lunch —  for each item ordered, they will donate $1 to veterans' groups.
Saugatuck Craft Butchery is located at 580 Riverside Ave. in Westport.  Hours: Tuesday-Friday 11:00 am – 7:00 pm, Saturday 10:00 am – 7:00 pm, Sunday 10:00 am – 5:00 pm.
Disclosure: I received two complimentary passes to Porktoberfest.  Opinions are my own.