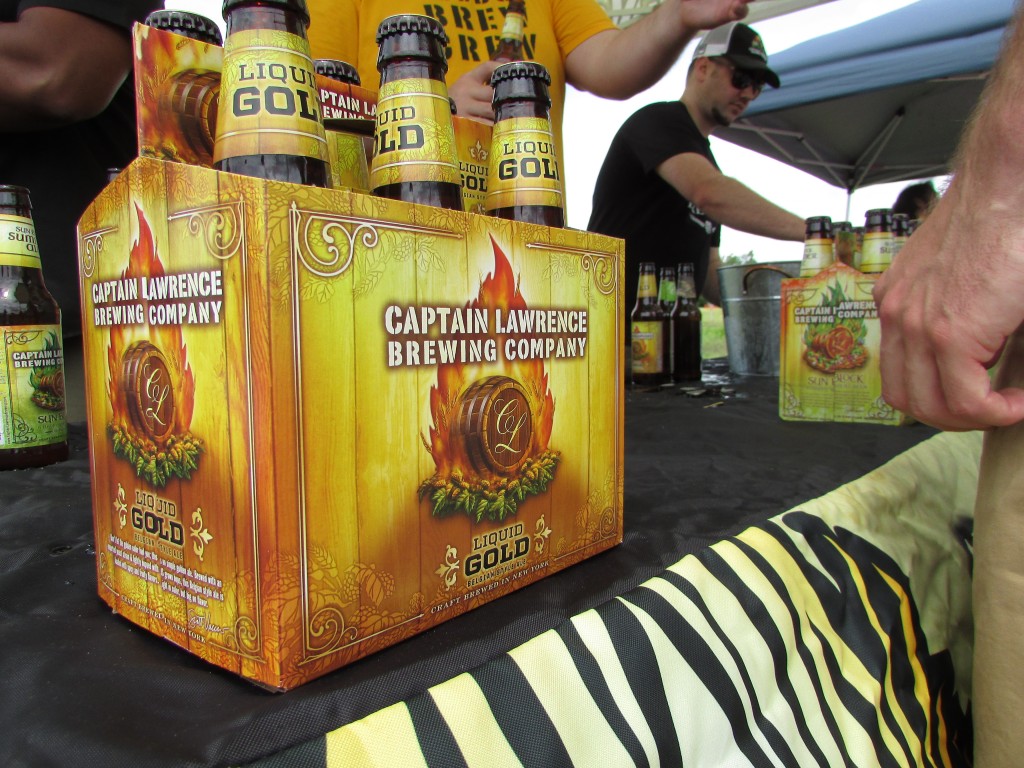 This past weekend Pluckman, Jesse Styles, and Jessie May spent the day at scenic Oyster Shell Park in South Norwalk, CT enjoying the 2nd Annual Ninety9 Bottles Craft Beer Festival. All in all it was a fantastic event, from the planning and organization all the way down to the last swill of beer.
There was a good mix of old and new friends and favorites waiting for us at each booth. Below are a couple of highlights and the full gallery is at the bottom.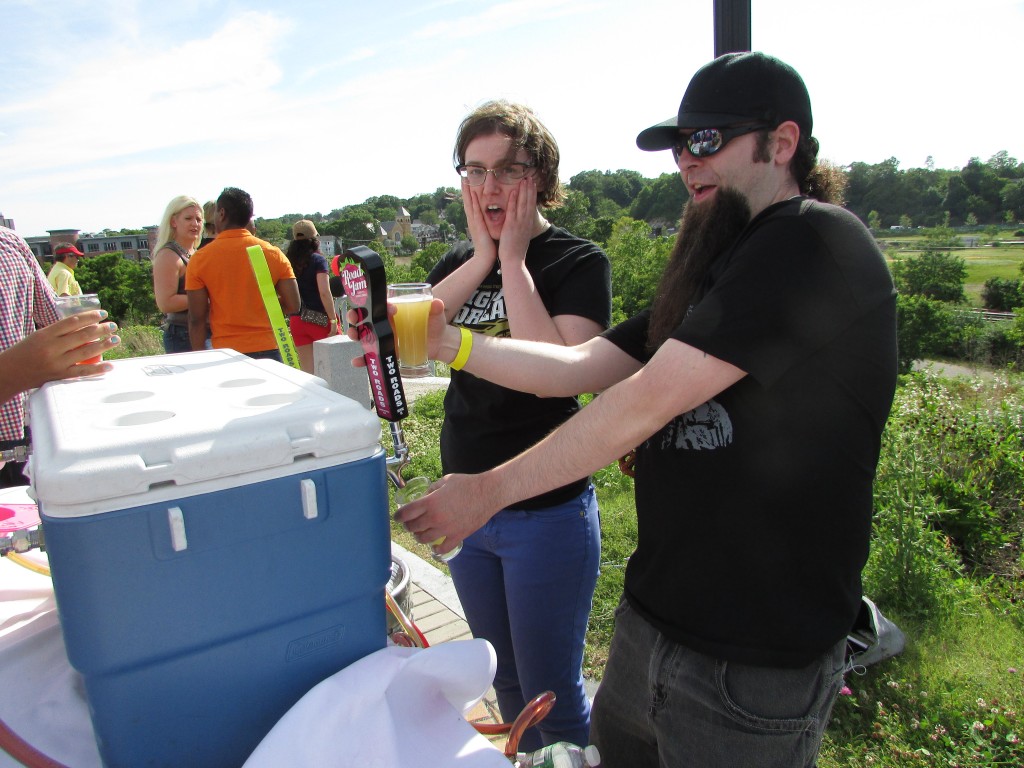 Two Roads Brewing Co had a primo location right at the entrance to Oyster Shell Park and is certainly no stranger to Alternative Control, or any beer drinker in Connecticut for that matter. With their huge facility they have the room to pump out a vast lineup of their own delicious brews with enough space left over to offer extra brewing muscle to other smaller breweries. One in particular comes to mind, yet despite all the sips and sunshine I saw that day it was nowhere to be found… If you're an avid beer fan and you haven't yet you owe yourself a visit to their Stratford home, they have more than enough options to satisfy practically any beer palate in the tasting room alone.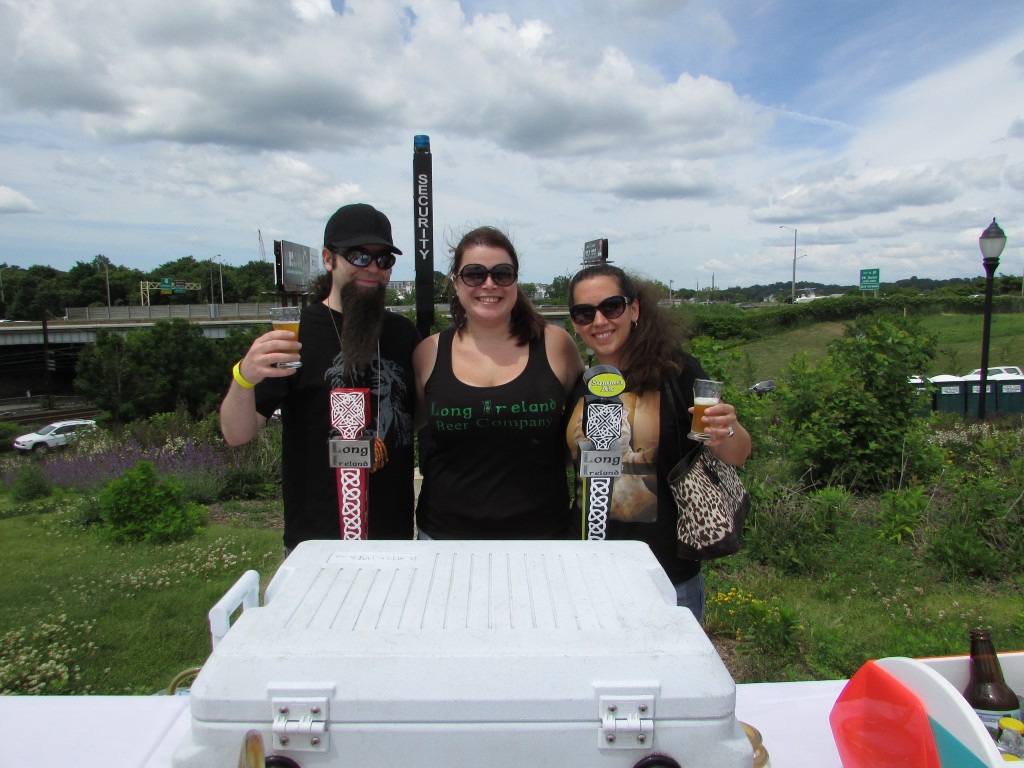 A couple doors down from Two Roads was another familiar face – Nicole at Long Ireland Beer Company. Nicole has a beaming personality and it's always a pleasure to run into her, whether it be at your local beer fest or the next tap takeover at Coalhouse Pizza. In the above photo you are seeing the NOFO Farmhouse Ale in our glasses, a delicious and refreshing seasonal saison with coriander notes. It was definitely a winner!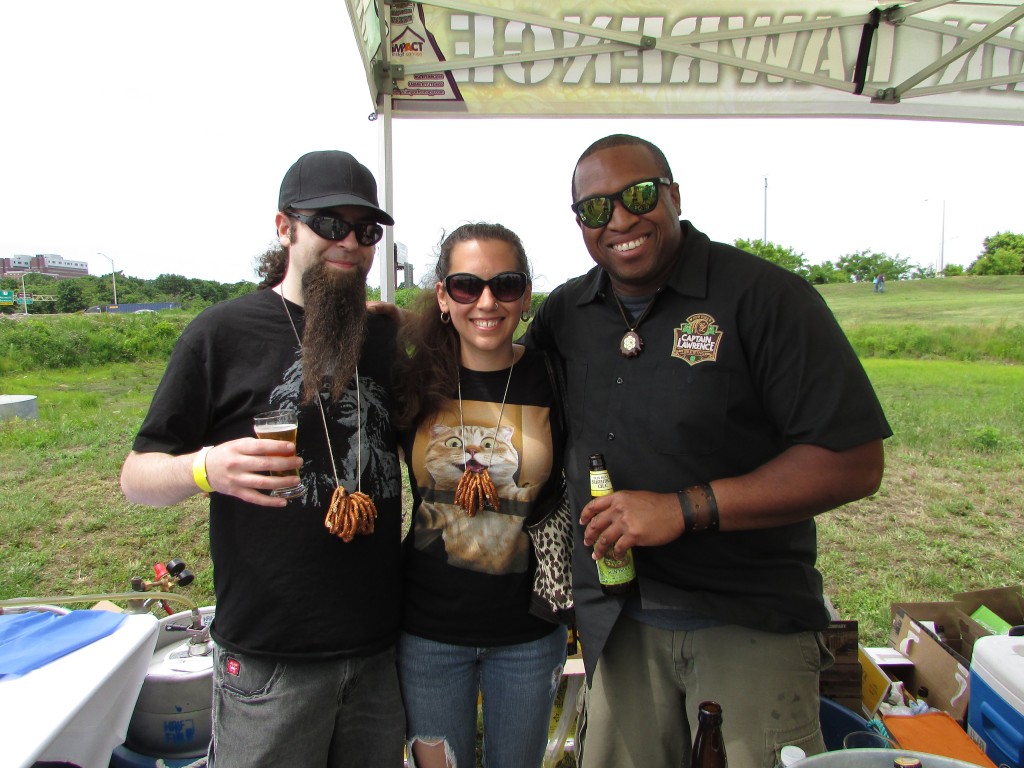 One of our first stops was Captain Lawrence. While not a Connecticut brewery, they are located very nearby in Westchester, NY, and I personally consider it a hyper-local brewery since the founder and I are alumni of the same high school. We quickly found the large tent they had over in the grassy section, there we spoke to Marcus who was excited to tell us that they just expanded their facilities an extra 5,000 ft. As well, they will be using this extra space to brew a new lines of beers featuring ingredients sourced from local farms.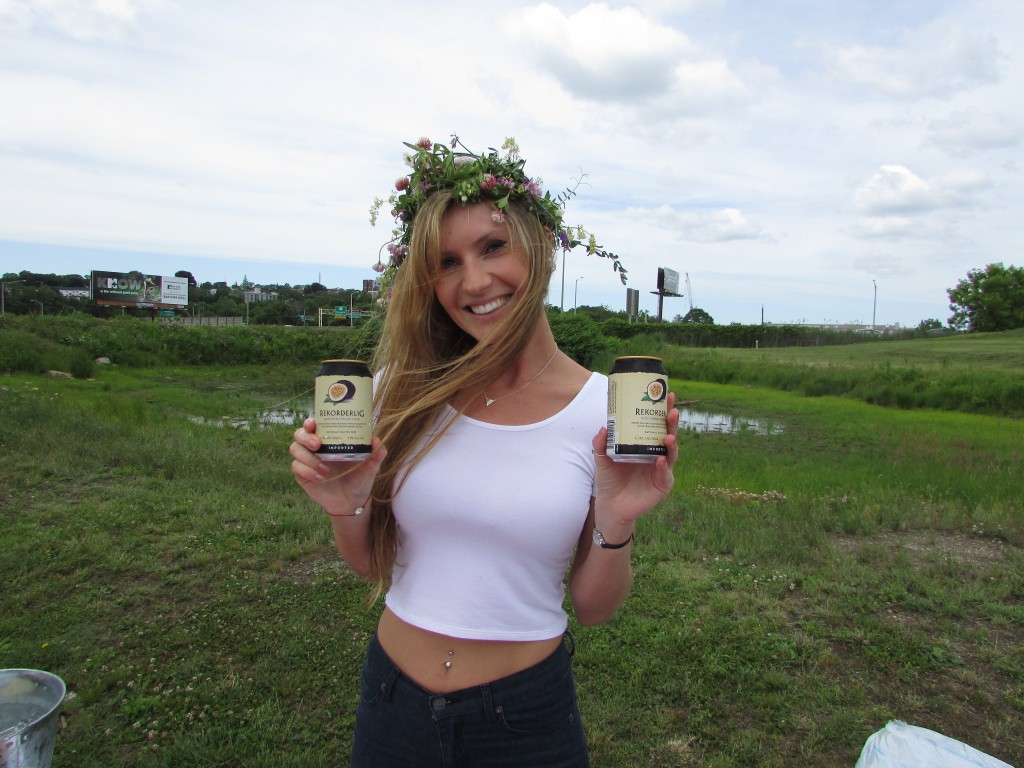 Also out of NY, Rekorderlig is cider made from the purest spring water from Vimmerby, Sweden, and according to their website is a 4th generation family cider that is Beautifully Swedish.  Jessie May said their pear cider tasted like a wine cooler, "but the good kind."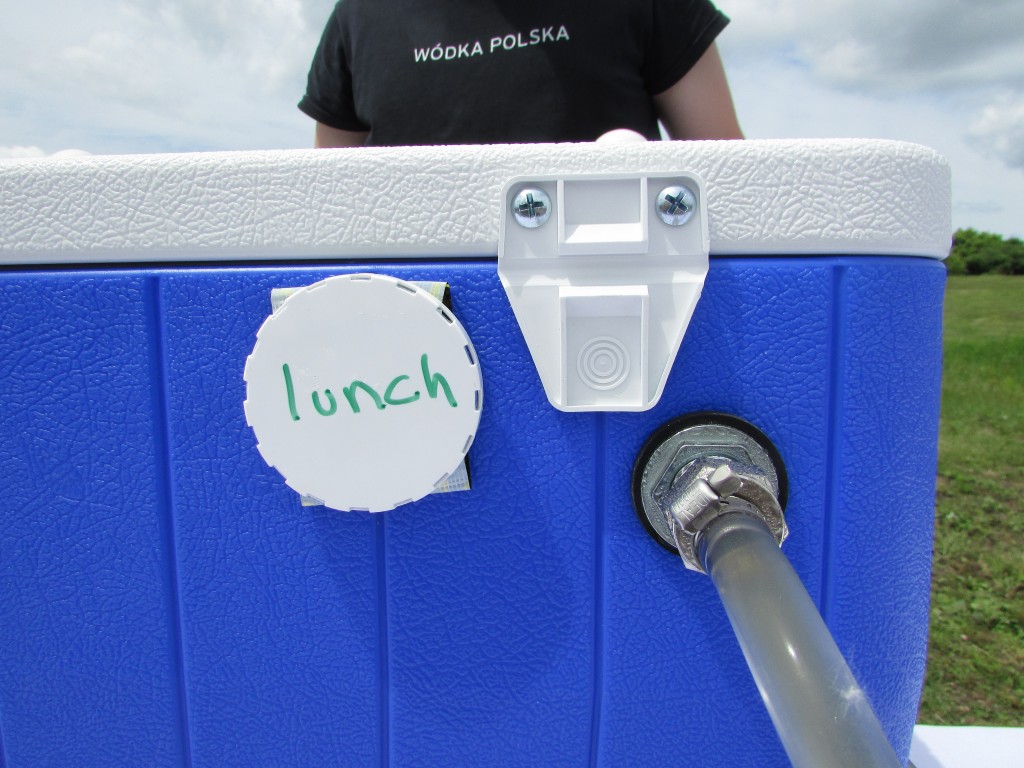 When I first saw Maine Beer Company on the list of breweries at the event, my immediate thought was "Do they have Lunch?" Yes, yes they did but as you could imagine it didn't last very long. Maine Lunch is a highly sought after IPA that is only made in small batches and very hard to find, so it is on stature with other legendary IPAs as Heady Topper, Lawson's Sip of Sunshine, and NEBCO's Fuzzy Baby Ducks. This would have been our first stop if they didn't hide them all the way at the far end of Oyster Shell Park, 2nd farthest from the entrance, but good things aren't supposed to come easy so I guess the placement made perfect sense.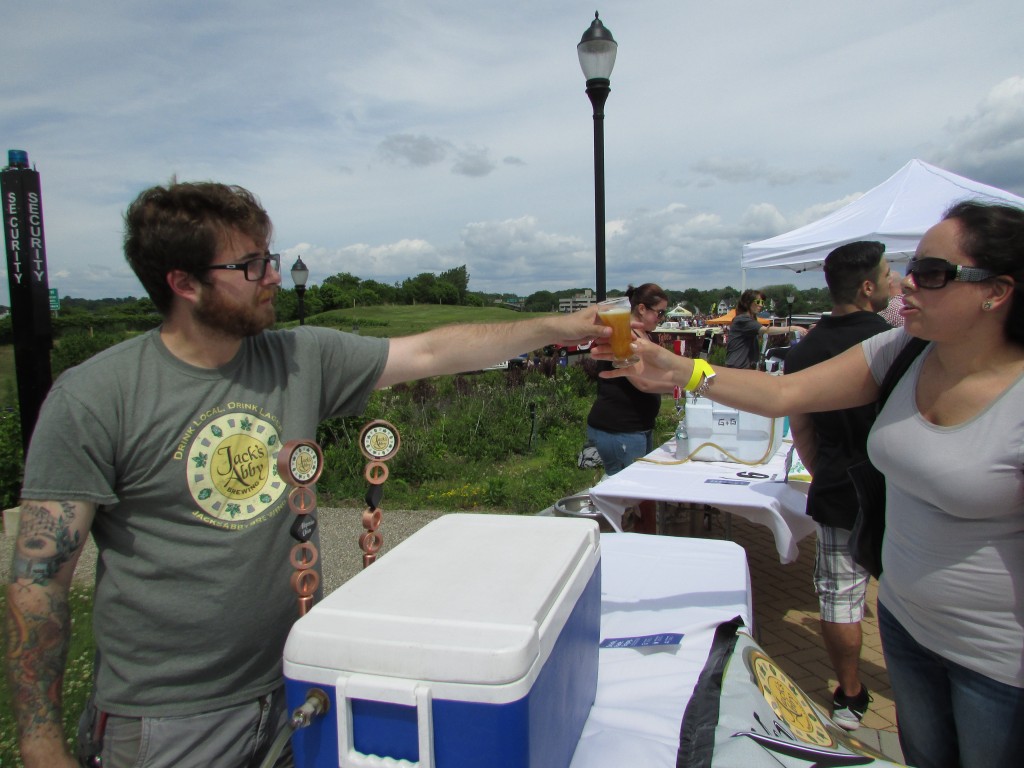 Jack's Abby was in attendance as well and another of my favorite stops. Also from outside Connecticut their new takes on Lagers come to us from Framingham, MA. The Hoponius Union is a very accessible IPL, offering a similar experience to an IPA but with a lager twist. My favorite of theirs is the seasonal Berliner Style Lager, and it's coming very soon. Keep your eyes open as it is limited and only available in single 16oz bottles. I may or may not have been tipped off as to where to pick some up, but either way I'm taking that info to the grave…
ZULU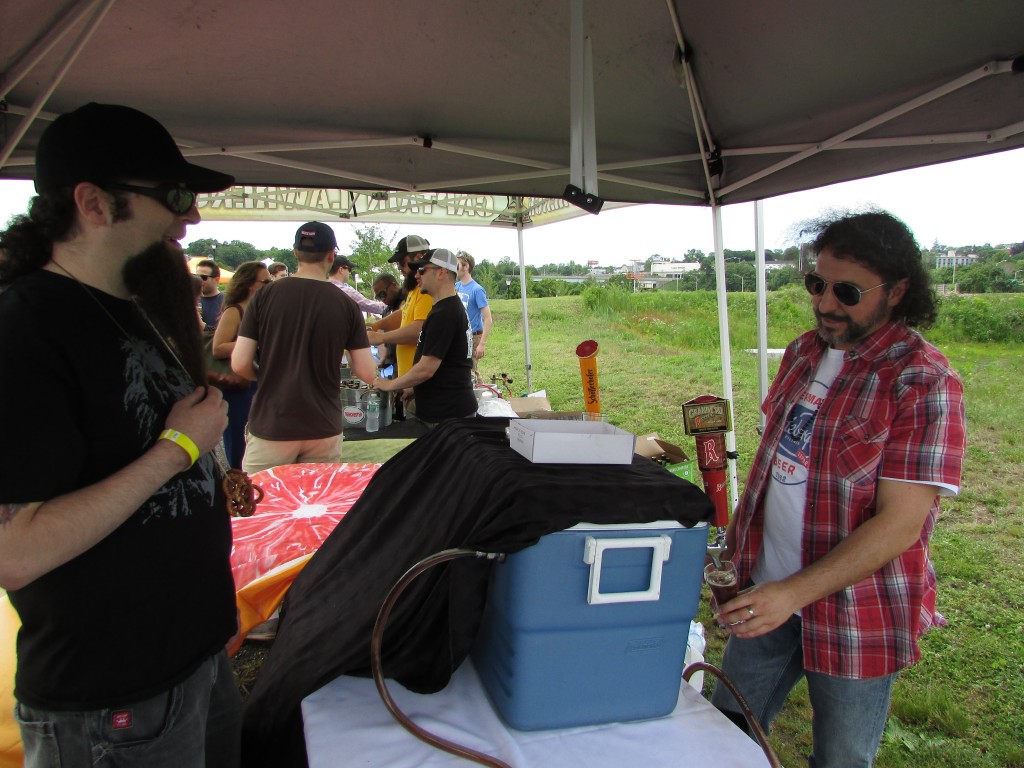 Ok, so the beers in this tent weren't "local" per se, but the man behind the taps is. This mysterious man known only as ZULU is the Connecticut and Vermont Brand Manager for Radeberger Gruppe USA which distributes Radeberger, Schofferhofer and Rodenbach, amongst others. The whole thing was very interesting to me so I came back to this tent for many refills of the Rodenbach, not just because I love sour beers but in the pursuit of knowledge and learning this man's story. It's also worth mentioning that Jessie May, who normally thinks sour beers are gross, found this one to be non offensive and actually enjoyable for her. I believe she said it was "agreeable" which is a big step for her, I'm proud.
The Food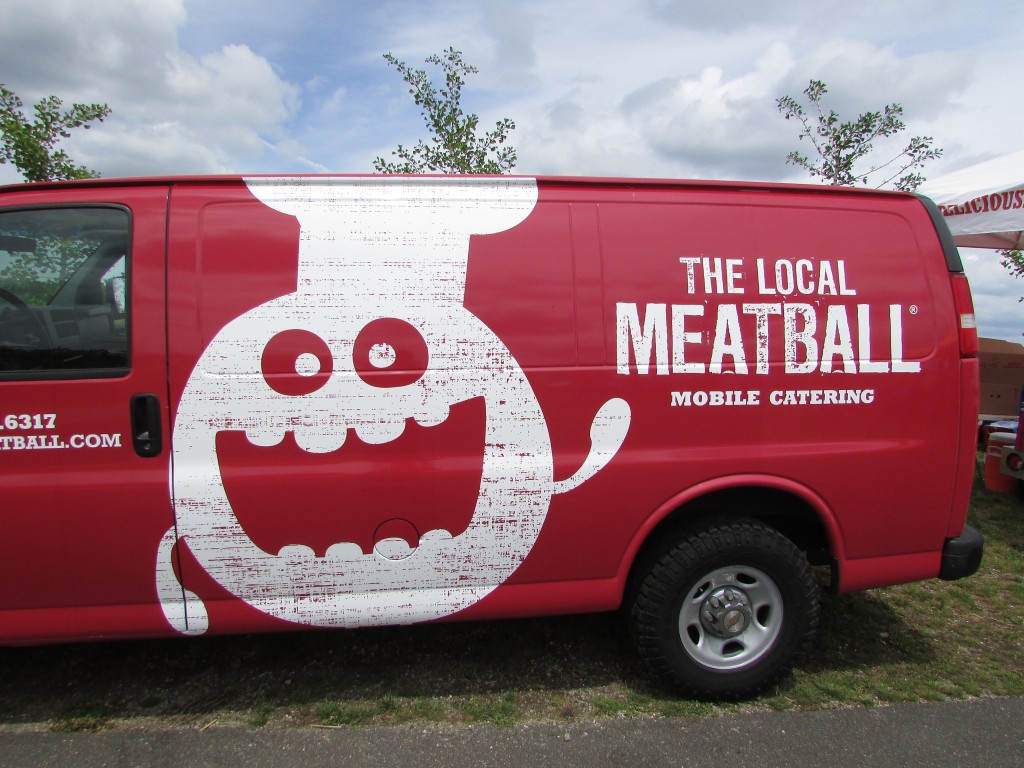 Never once let the thought cross your mind that food trucks are not absolutely necessary at a beer fest. They offer essential padding and nutrients needed to fuel oneself through a sunny and possibly hot day of drinking outside. Food options consisted of Melt Mobile, LobsterCraft, The Local Meatball Company and One Bro Pizza Co. We personally opted for the Melt Mobile — tried and true at past fests, they haven't let us down yet.
The People
Fun events are usually full of fun people, chances are you will meet some fun new people. It's also fun when you run into people you know by surprise without having any idea they were going to be there. I saw a lot of good T-shirts too, gotta love a good T-shirt.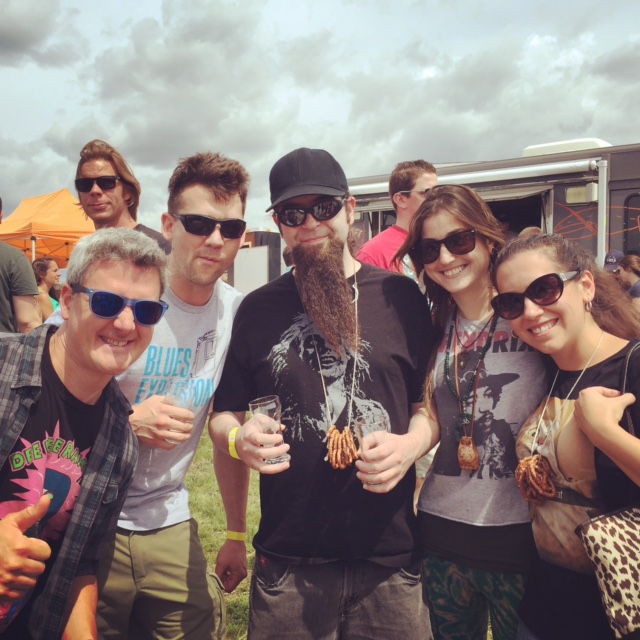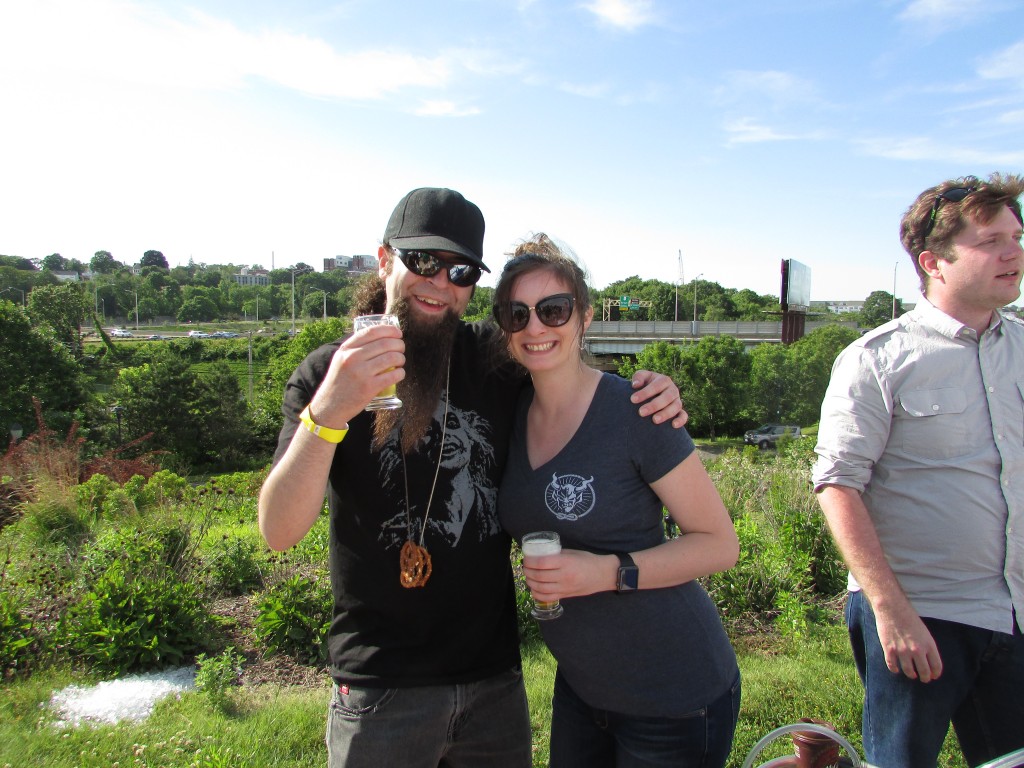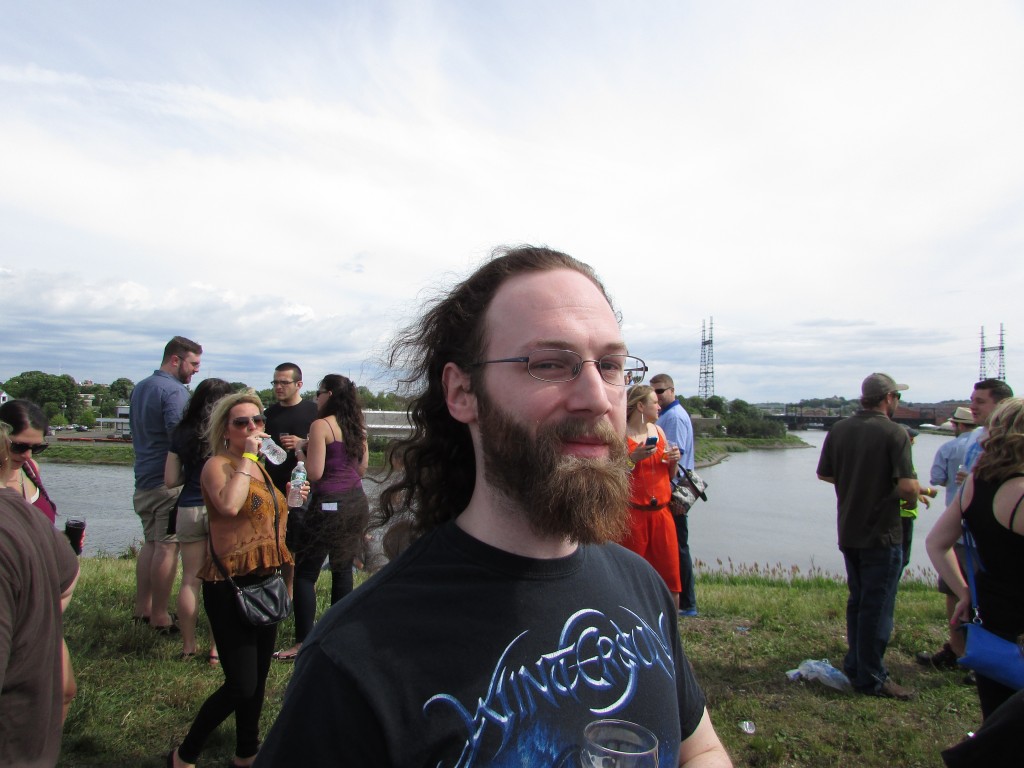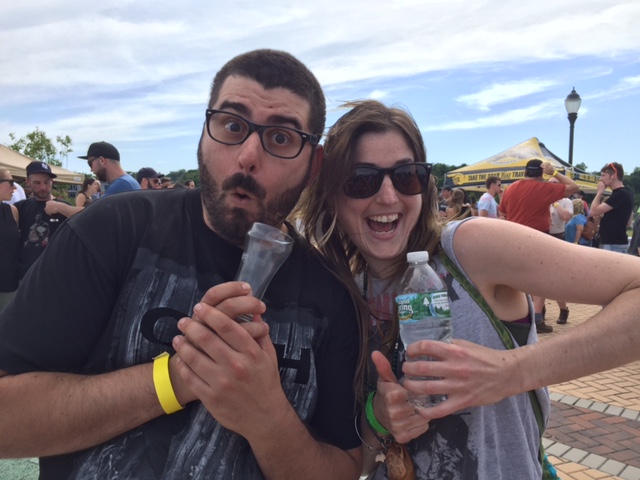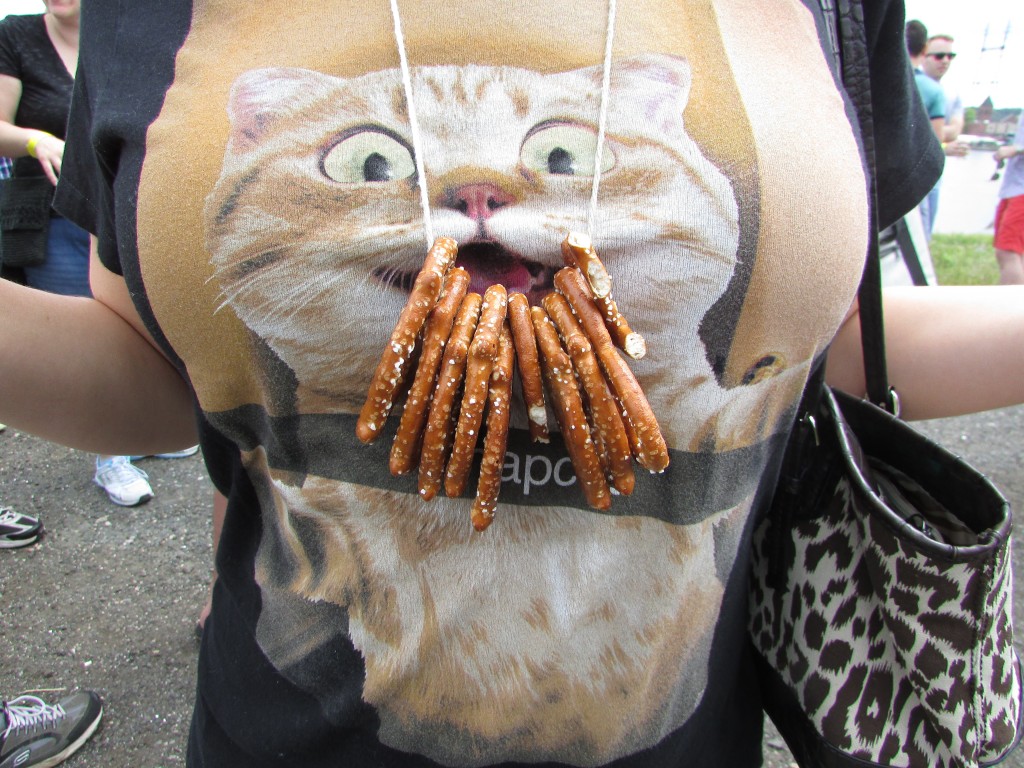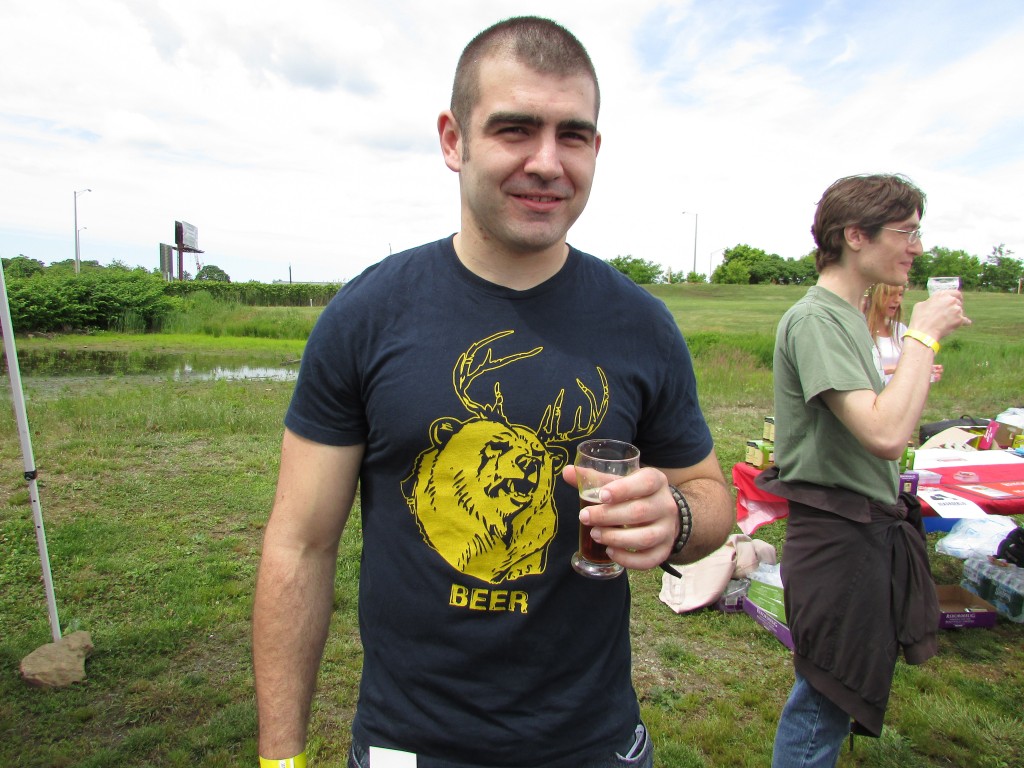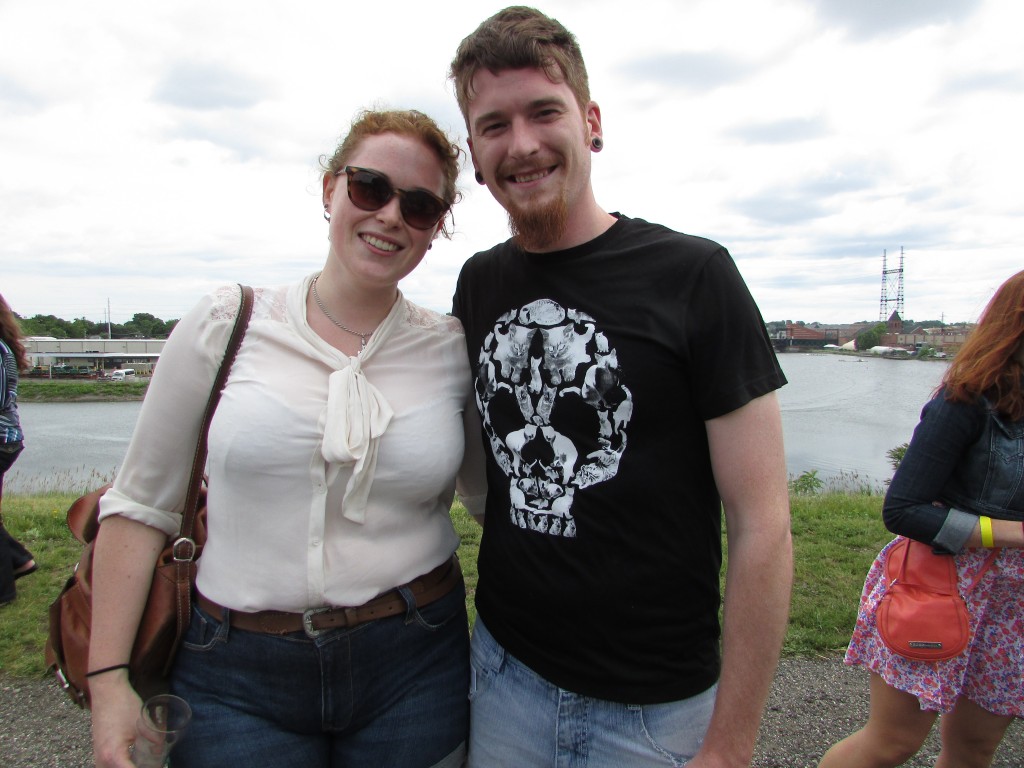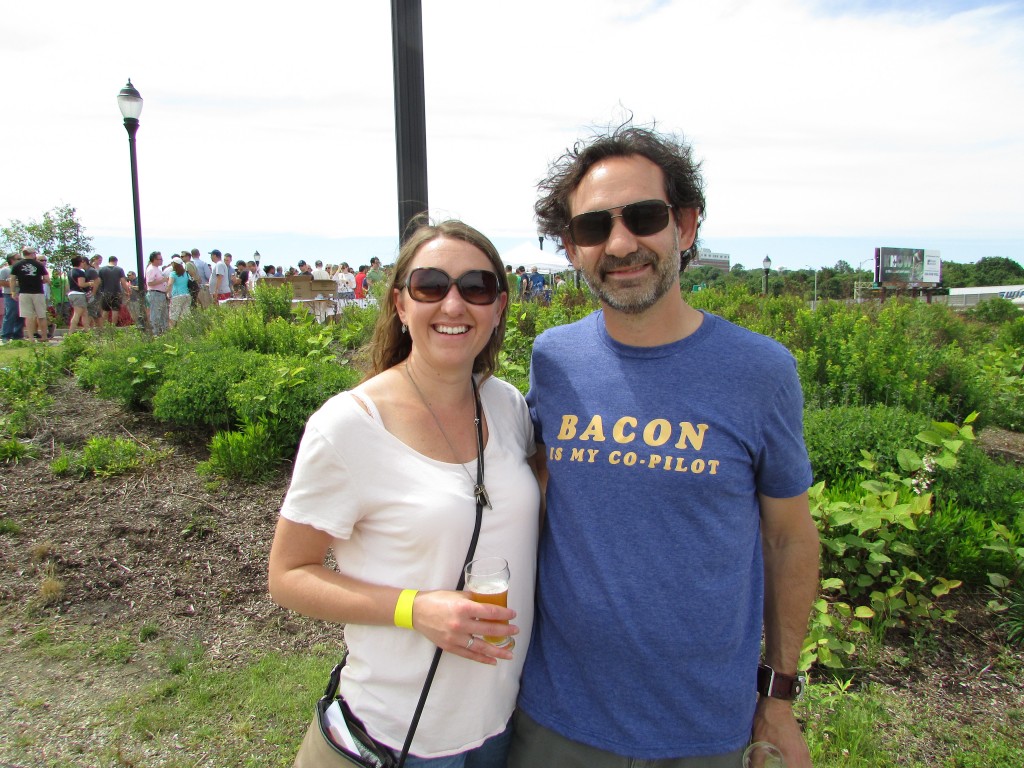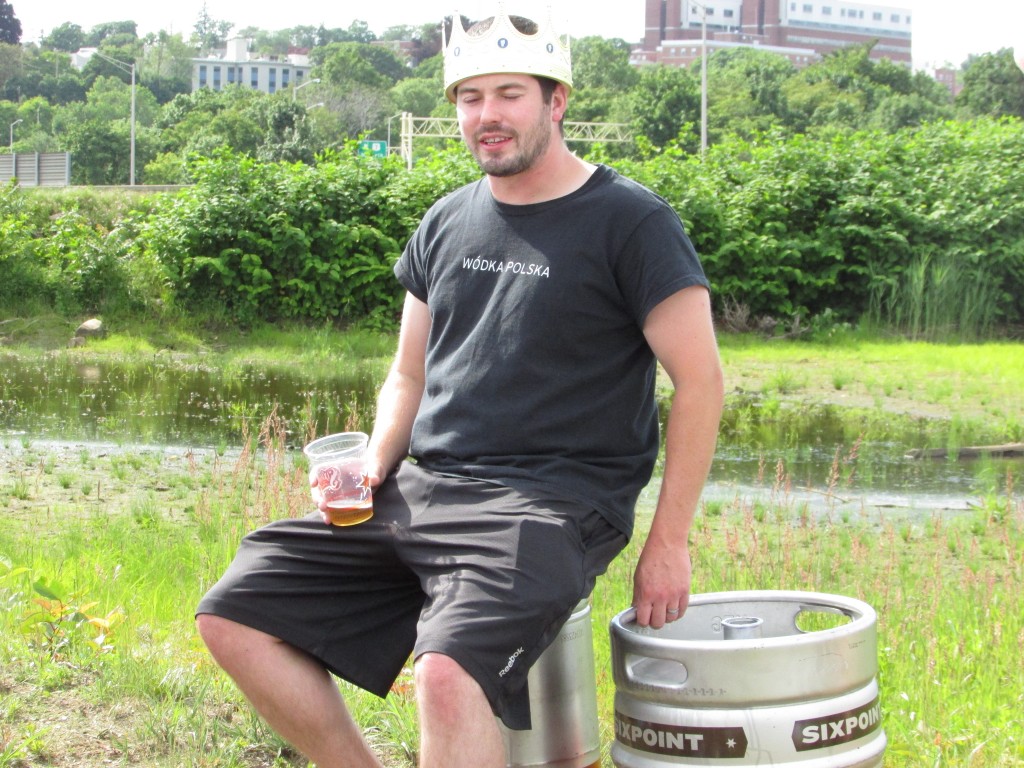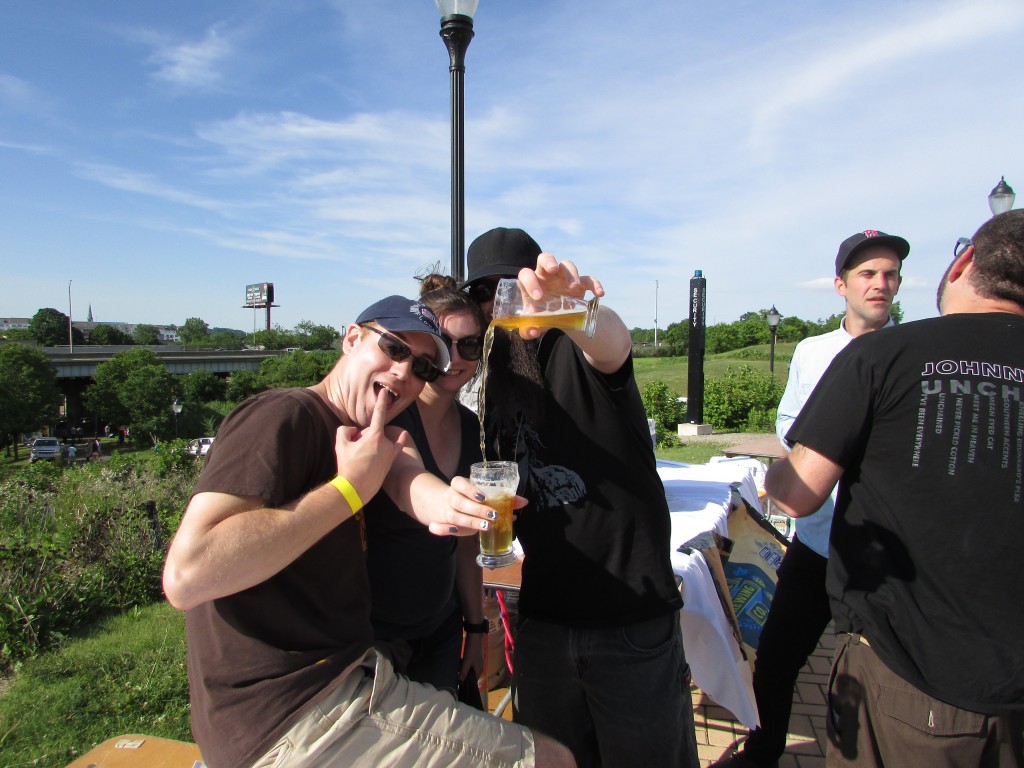 That's just about all we can remember that happened that day (that we can print). Above you can see a couple friends I made at the end of the festival getting a little silly; the most exciting part of any beer fest is when it's down to the group camping out around the last tap. Me and the guy were discussing the important point of who got to the beer fest first — we were both convinced not only that we were there before the other, but that we were also the very first person to arrive altogether. While there was no empirical evidence to prove the point either way, he went home believing he bested me since he woke up in Norwalk that morning whereas I woke up in Stamford and didn't arrive in Norwalk until slightly later in the day. But I don't see him in the below photo… So I believe that title belongs to me now, sir!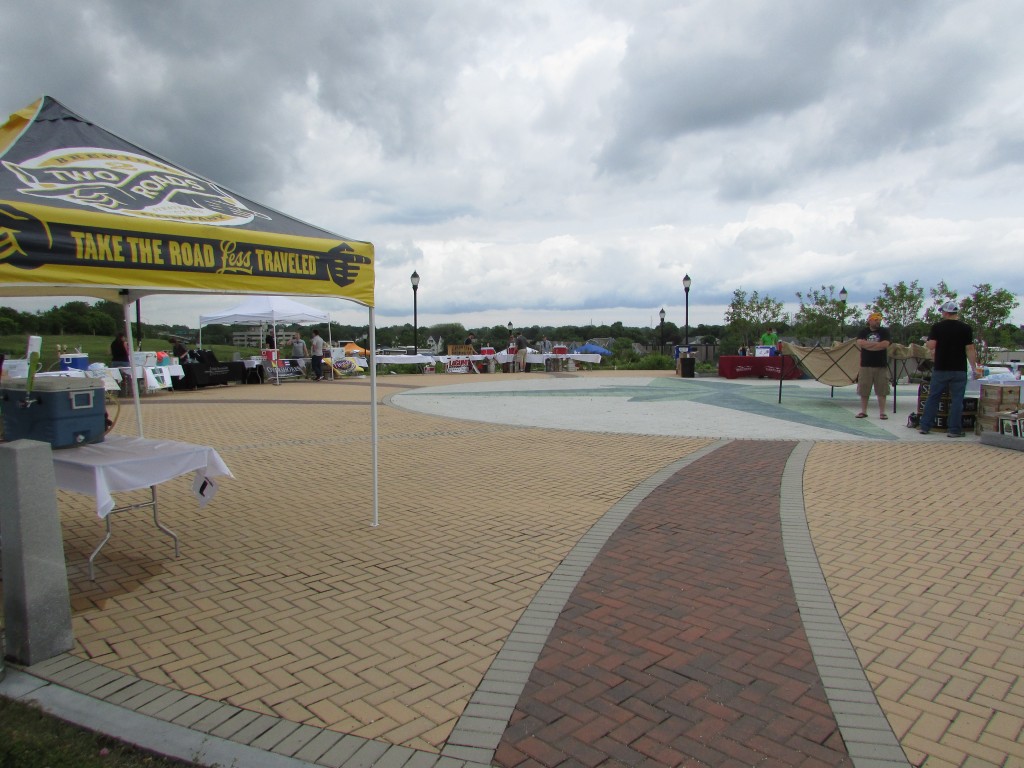 As I said at the start the event was planned and executed perfectly, hats off to Ninety9 Bottles for the great work and THANK YOU for a wonderful day! Also big thanks to BeerFests.com for getting us in and handling the event ticketing both online and onsite. For all those who made it this far, please enjoy the full set of photos we snapped in the gallery below. Till the next one…