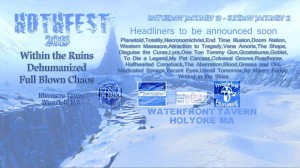 Last weekend, I got to be "band wife" on Mission Hothfest with my husband's symphonic metal outfit Lyra. They had a Sunday afternoon slot on Tru Entertainment's two-day metal festival, but scene supporters that they are, we were at The Waterfront pretty much all weekend.
Far from my southern Connecticut home with no set to worry about and no networking obligations to oblige, I used my time to observe and of course to enjoy the show. One thing I learned is that people in Massachusetts aren't into turning the heat above 55 degrees. They also take their moshing very seriously – we don't have pits like that in Connecticut. Ever.
Here are a few more thoughts, with photos by Mike Gillmeister of Rebel Shot Photography mostly supplanting my shitty cell phone pictures. Enjoy!
Most Unexpected Death Growls — Mallika Sundaramurthy of Massachusetts tech death band Parasitic Extirpation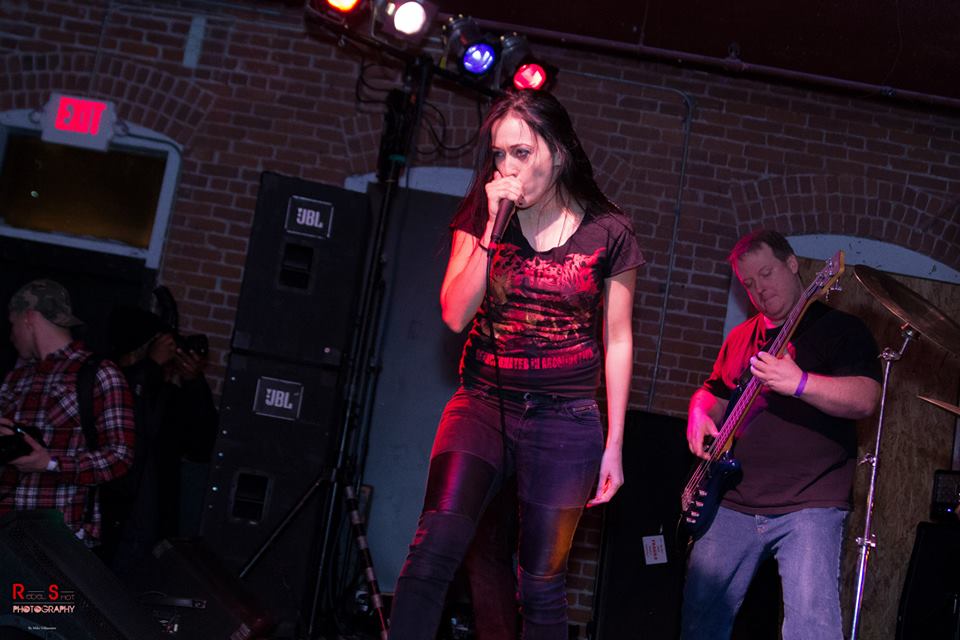 Best Matching Outfits – Hartford, CT's Vena Amoris.  To be fair, these guys also win Most Precise Sweep Arpeggios.  This was actually the last Vena Amoris show for Tony Vitarelli, at right, as he has since moved out of the area.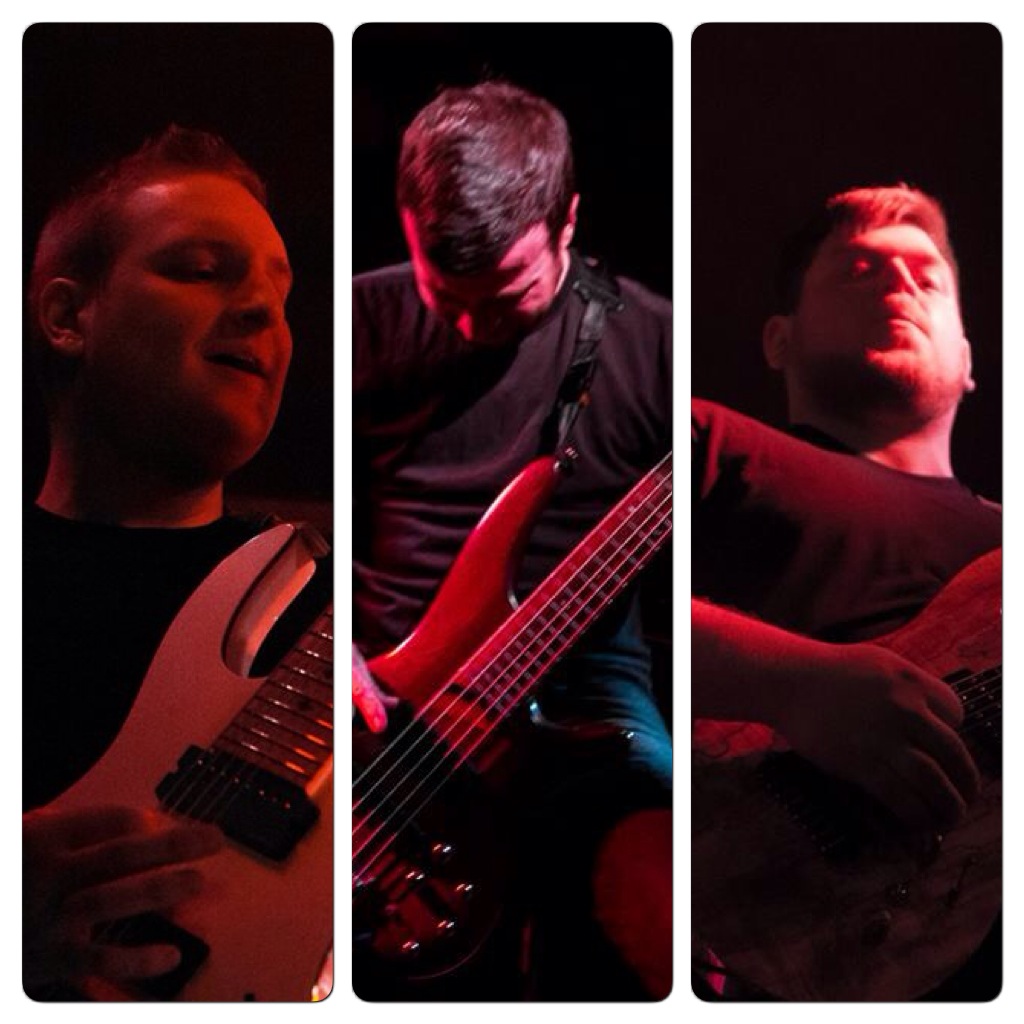 Best Three-Guitar Band – The Shape, another Connecticut band that's fashionable as fuck! Looking forward to sharing the stage with these guys when Mobile Deathcamp comes to Seaside Tavern in Stamford 2/28.  (And congrats to The Shape on winning Metal Cyndicate Poll Award for Best New Metal Band of 2014!)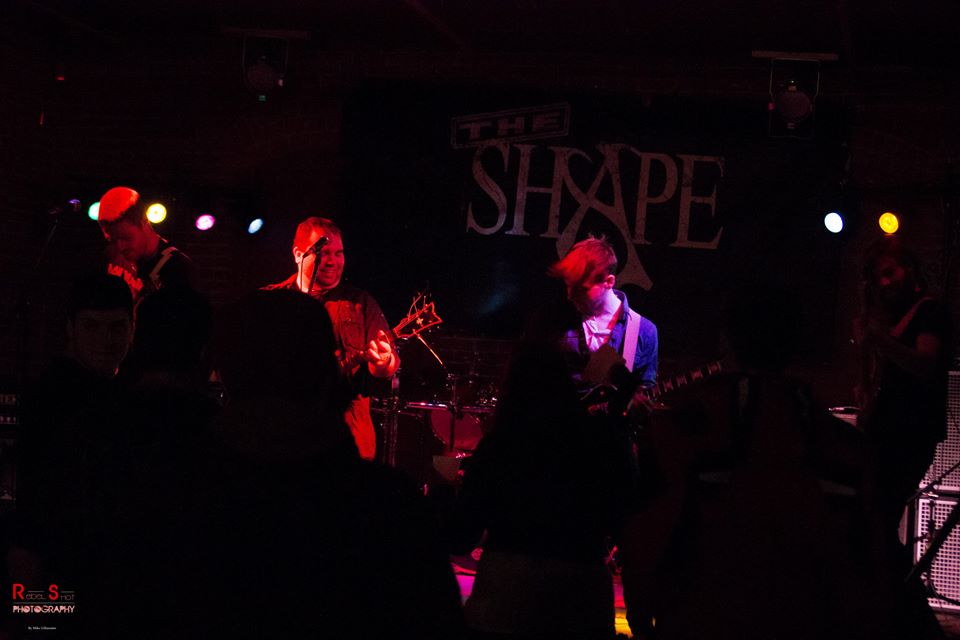 Most Brutal Tremolo Riffs – Totality, of Boston. Kinda pissed at myself for missing these guys at Cherry Street on Friday.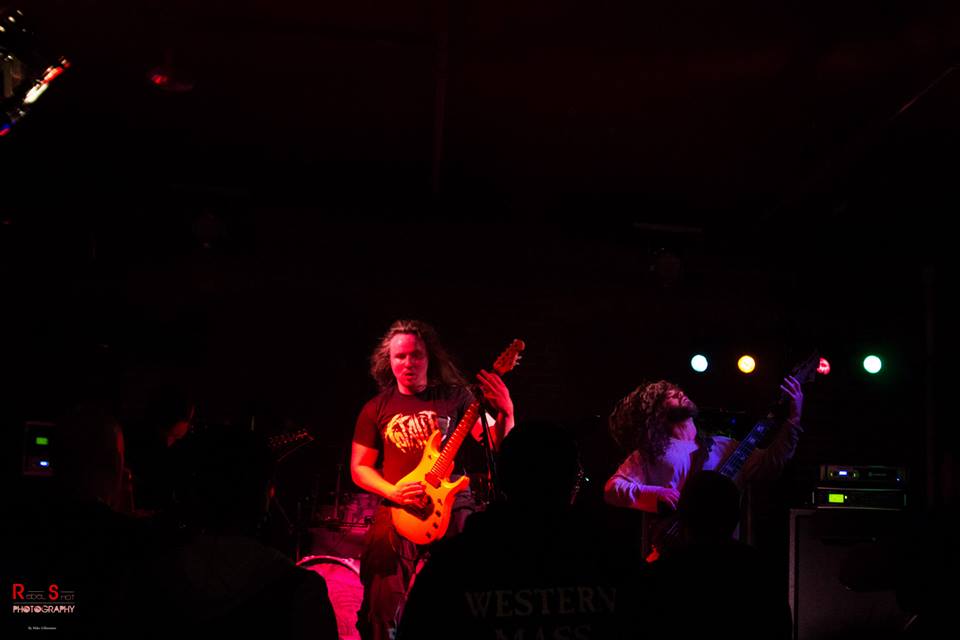 Best Abs – Bill Sawin of Necronomichrist.  These guys also played Cherry Street on Friday. What the fuck is wrong with me?
The band is good too, though!
Energizer Bunny Award — The guy in the white t-shirt. He was there at least from when we arrived around 5:00 pm on Saturday and I saw him rocking out in front of every band that played. Hall side? There he is. Back to the bar side? There he is again! Kudos to you, sir.
Best Advertising — Grezlakurse of Springfield, MA. Self-explanatory.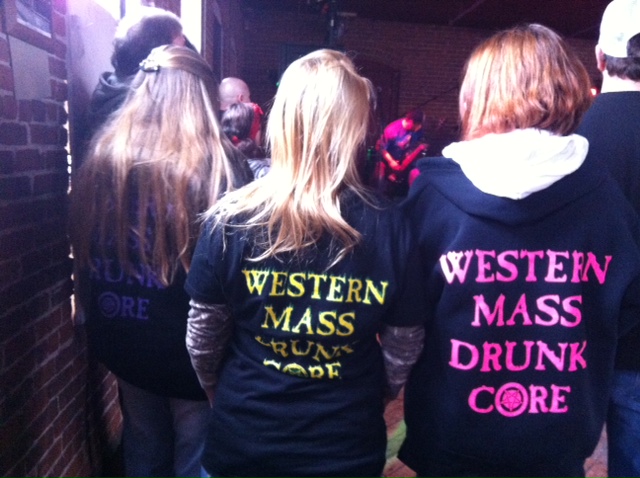 Best Advertising Runner-Up – Disguise the Curse, with their light-up stage sign – awesome!
Also, they were by far the grooviest band on the bill – it was a pleasant surprise to hear some bluesy riffs amidst the sea of hardcore and tech death.
Best Female-Fronted Symphonic Metal Band – Lyra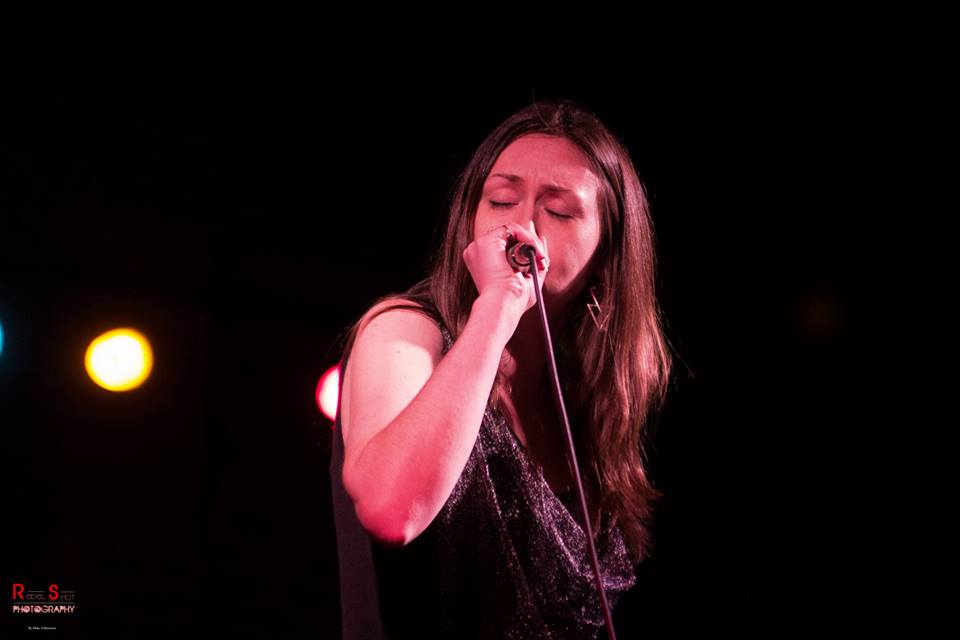 Only Female-Fronted Symphonic Metal Band — Lyra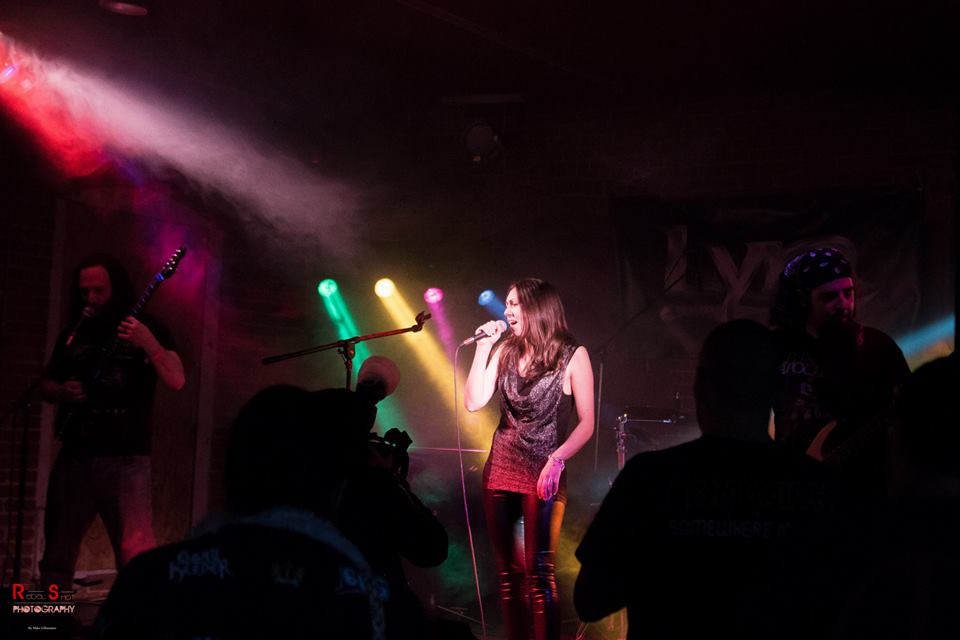 "Massachusetts Eyes of the Dead" Award – Western Massacre. The singer, who bears an uncanny resemblance to EOTD frontman Frank Connors, explained that his wife was in labor during his set, so he would be checking his phone and might run out at any minute. Well, the baby waited until at least after the set was done!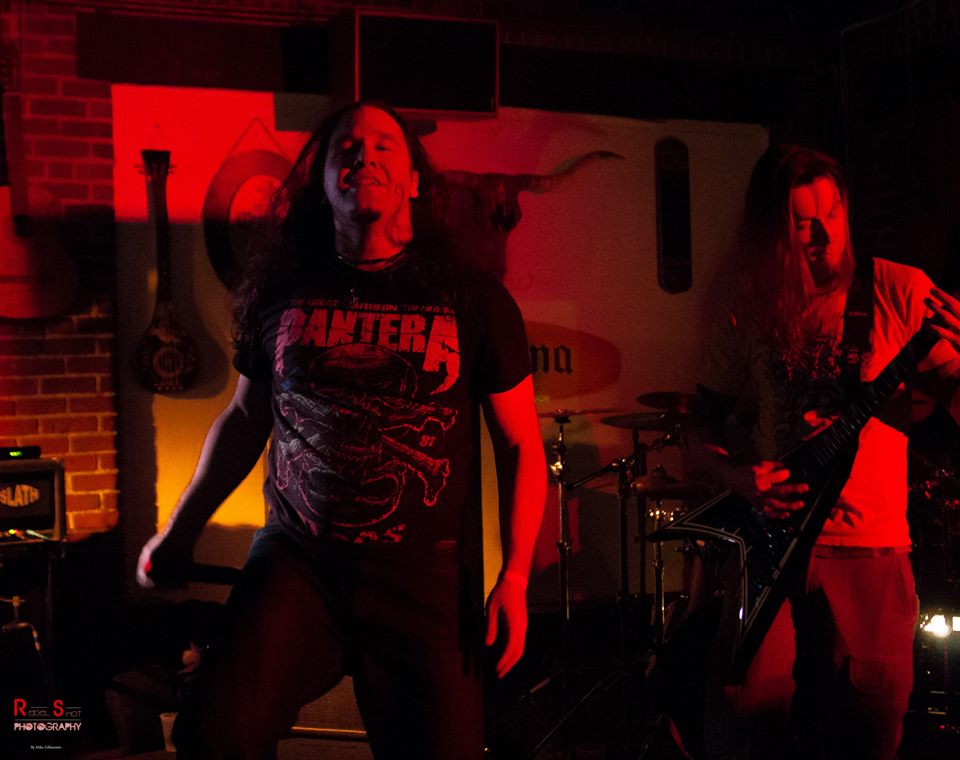 Hey, these guys will be playing at Fiddler's Green in Stamford on 3/28 with Lyra, Jimmy Junk Bird and the Stiffs, and Begat the Nephilim. Come down and get the baby update!
Best Bar Meal – Irish Nachos. Waffle fries smothered in chili, cheese sauce, and sour cream. Was too busy eating to take a picture.
Overall, Hothfest was a great time. The show was well-run, the strangers were friendly, and I got to hear a lot of bands I'd never heard before.  John Tru kept all the bands running on time and there was a good crowd right up 'til the very end.
Please check out the bands in this article, and Rebel Shot Photography!  And for more shitty cell phone pictures, follow Alternative Control on Instagram — @AltCtrlCT.
What was your favorite part of Hothfest?  What can you add to this Best Of List?