By Nikita Alekseyevich Khrenov
Trends are cyclical. What was once popular will fade away only to return many years later, and these past couple years have seen old school death metal make a massive return. It seems like every month we have a slew of bands dropping some of the best throwback brutality we've ever heard — and UK duo Cult Burial is determined to make their mark on the genre in a big way.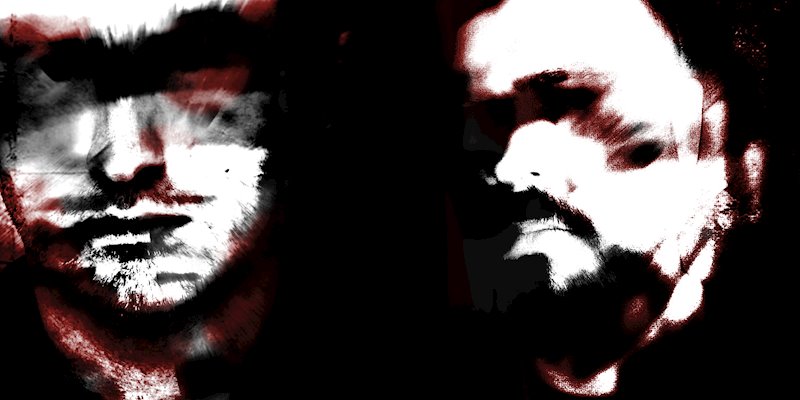 The self-titled debut sucks you right into a blackened vortex of razor-sharp tremolo picking and blast beats for 4 minutes straight. The intensity never lets up, with tracks "Abyss" and "End" resuming the assault and pounding the listener relentlessly, though this band is no one-trick pony.
What sets Cult Burial apart from their contemporaries is their dynamic sound. Songs like "Chaos" and "Plague" deviate from the constant barrage of rapid drums and riffs for a more progressive and doom-laden approach. Use of haunting melody laid over arpeggiated chords and sluggish chugging riffs bring the pace way down but still maintain a haunting, bleak atmosphere as if descending into the tomb of a fallen god, complete with the haunting shrieks of a madman.
Cult Burial set the bar incredibly high with their first full-length. They took the classic death metal formula and molded it with the atmosphere of an occult horror film, creating an incredibly deep and memorable experience.
Preorder the album here: https://cultburial.bandcamp.com/album/cult-burial
Check out Cult Burial's recent Nerd Talk here!
---
For more from Alternative Control, find us on Facebook, Twitter, Instagram, Soundcloud, and bandcamp. Plus, follow our 2020 coverage playlist on Spotify to hear Cult Burial and many more!
Enjoying our content? Support the site on Ko-fi and Patreon!