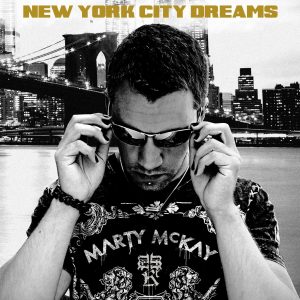 In his upcoming album New York City Dreams, Zurich-based rock artist Marty McKay presents a "Lifetime Original" vision of what could be across the Atlantic.  His Big Apple is an expected path of standard song structures, lyrics, and vocal arrangements that will be at home on soft contemporary radio, but probably won't inspire much passion outside of the Star 99.9 set.
On the other hand, if that's what you're into, Marty McKay will be a great soundtrack for your agreeable life.  New York City Dreams comes out on February 24, 2017.  Listen to teaser track "Empire Town" and judge for yourself:
Find Marty McKay on Facebook and Twitter.
And for more from Alternative Control, find us on Facebook, Twitter, Instagram, Soundcloud, and bandcamp.
This post was sponsored by Independent Music Promotions.  All opinions are our own.