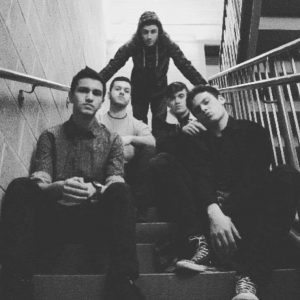 Nashville rock n rollers Oddnote just released a self-titled album this month, barely half a year after the band's inception.  Founded by Arman Asadsangabi, Oddnote hearkens back to the vibe of Soundgarden, Audioslave, and Nirvana, with a little Crobot thrown in for good measure.  The album has fourteen tracks in total, but they're all pretty short — the longest clocks in at 3:36.
Have a listen to the single, "Money Comes, Money Goes."  (Ain't that the truth….)
Oddnote might be best served by honing the hard rock riffage that's in some of their songs.  According to their press release, frontman Asadsangabi tracked out the album before adding other musicians — you can tell they're striving for the psychedelic and perhaps more time writing as a full group will add variety to future offerings.  Oddnote isn't breaking new ground, but if you've still got a Nevermind shirt in your closet, you should check this album out.
For more from Alternative Control, find us on Facebook, Twitter, Instagram, Soundcloud, and bandcamp.
This post was sponsored by Independent Music Promotions.  All opinions are our own.