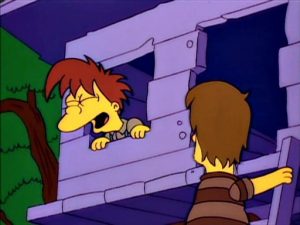 Around this time last year I made my first trip to Tree House Brewing. It was their original location in Monson, Massachusetts. I didn't put much thought into the trip and planned it around existing plans, so I arrived on a Saturday afternoon. After my dog and I trudged through the wintery slush/mud parking lot we walked right in, but upon arrival I was informed there were no cans left and they would not fill the growlers I brought due to Massachusetts state law, but luckily they were allowed to sell me one pint to consume on premises. I very much enjoyed my Curiosity number-whatever-at-the-time, walked back through said parking lot to my car, and then my dog caked my entire backseat in mud as we drove to Trillium in Canton where I walked in and out with a case of beer and a sweet baby onesie.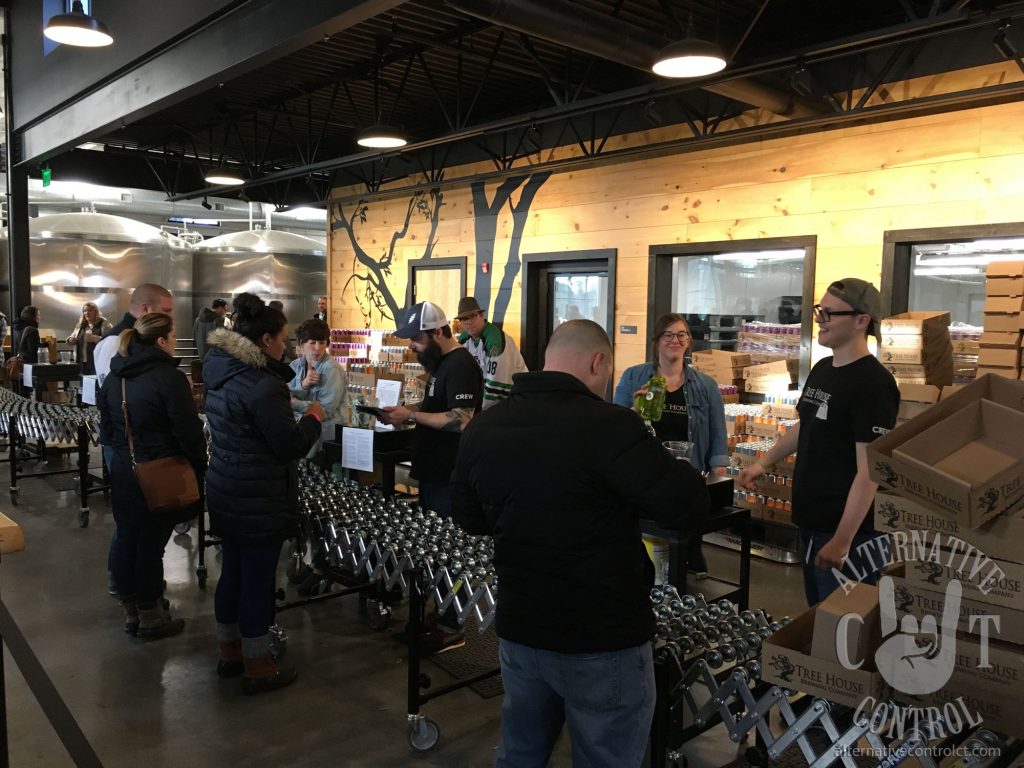 Since I live in lower Fairfield County Connecticut I don't find myself making my way that far north too often, so the majority of my Tree House drinking experience is through trades and gifts from friends. But this past MLK weekend I got the opportunity to ski and stay at Okemo so of course I built in a stop at Tree House's new location on my way up that Saturday.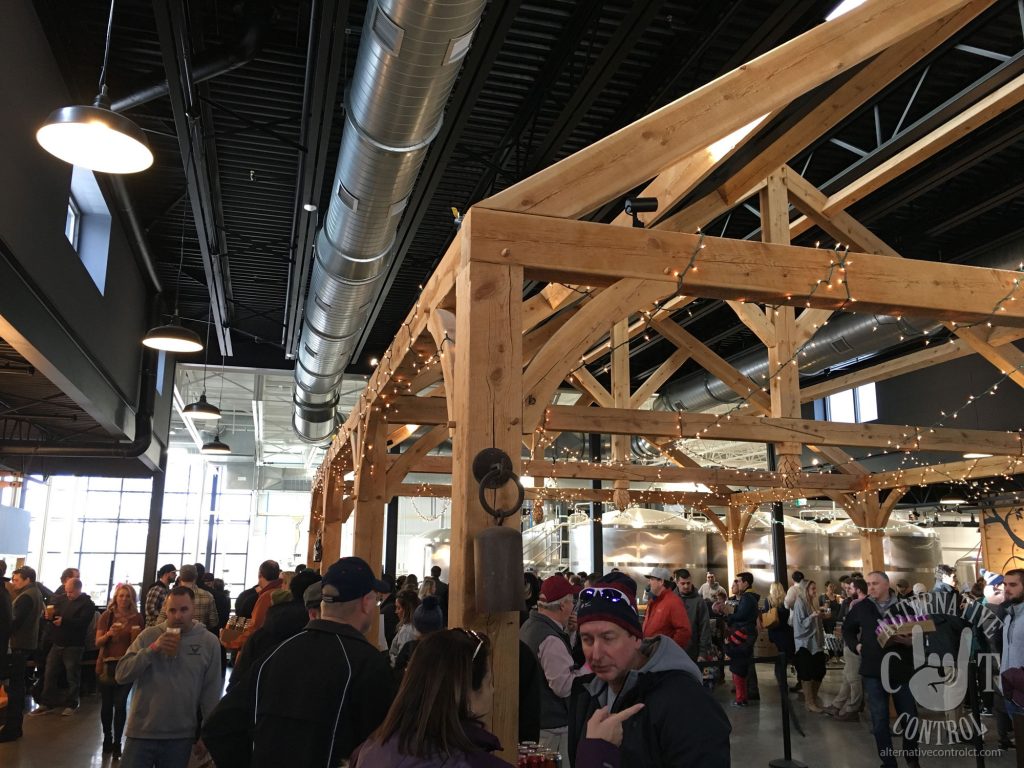 "Wait did you just say Saturday? You're gonna waste your time again to walk away with only 16oz of beer in your stomach?" asked the perceptive reader. Yes that would be an astute observation to make based on my previous experience, but Tree House has recently upped their game. This past summer Tree House opened a brand new expanded location in Charlton, MA allowing them to brew more, can more, and offer more space to just hang out.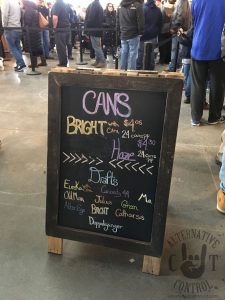 Almost everything about the brewery is stunning, with beautiful landscaping outside and woodwork inside. But there was one thing I couldn't ignore: it was crowded, like really crowded. Saturday is supposedly their "slow day" yet I still waited in line for an hour before I got inside to purchase cans, and then another 20 minutes while carrying a case of beer to get a pint. There were 2 lines: the shorter one was just to get in and buy drink tickets for up to 2 pints, the other longer one was to buy cans and also allowed you to purchase 2 drink tickets.
Let me make something clear: the Tree House staff and management did an amazing job of dealing with the crowd that was there. Yes there were definitely many "flow" problems both with the outside lines and once I was inside (like having to hold 1-2 cases of beer while waiting in the subsequent pour line), but they are doing a remarkable job catering to the enormous demand they receive. And the demand is justified. The last time I went to Tree House I walked away with nothing, this time there were 3 beers advertised as available and even though I didn't get there till the afternoon I was still able to walk away with as much as I wanted of 2 of them. Yes I missed out on 1/3 but that's cause they only had ~350 cases of that one left that morning while they had ~1000 cases each of the other two.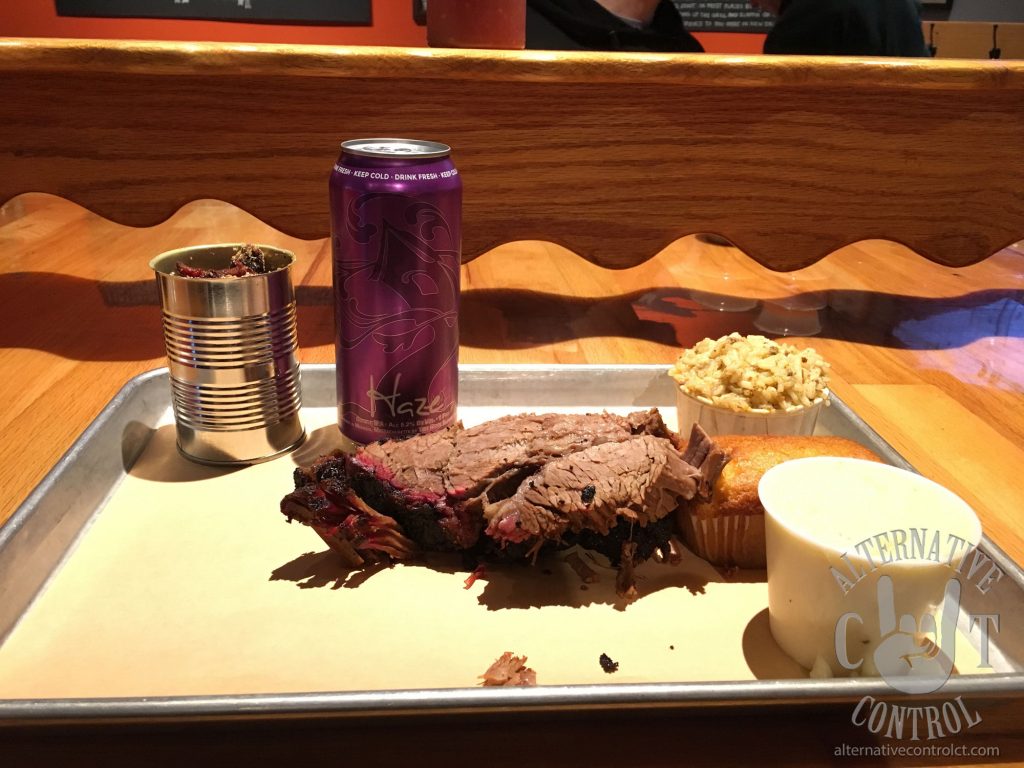 I will definitely be making more day trips up to Tree House now that I've been to the new location! It's scenic, tasty, and family/pet friendly, and there's ALSO a kickass BYOB BBQ joint 5 miles down the road that's a great spot to top off your day trip. I love CT beer but it never hurts to look north sometimes…
Tree House Brewing Company is located at 129 Sturbridge Rd, Charlton, MA 01507 and is open Wednesday – Saturday every week with different hours each day. Check their On Tap page for real time updates on what is available.