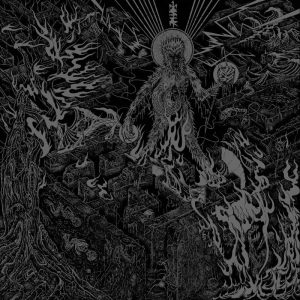 One Master is one of the leading dark lights in USBM at the moment. For well on 15 years, they have been churning out vicious and malevolent music that isn't for the weak or false. Their newest album Lycanthropic Burrowing (set for release 7/14/17 via Eternal Death Records) conjures up a maelstrom of serrated riffs, pounding drums and gruff, evil vocals from their leader Valder. It is imbued with a very real sense of darkness and menace. Like I said before, it's not for the weak.
The hammer is put down right on opening track, "The Claws Of Dionysus" where lacerating riffs combine with attacking drums to make an impressive opening salvo. From there, "Will Of The Shadow" opens with a short, triumphant flourish, before getting fast and nasty pretty quick. "Death Resurrection" mixes in slower and faster parts to great effect. "Erosion" fades in and just blasts, with a bit of thrashy groove to it.
It all builds to the album closing title track, which shows the band stretching out a bit and delivering a killer final salvo. An amp hums with feedback while a spoken word incantation is laid on top of it. Slowly, little explosions of noise are made by the guitar. It's all very deliberate and bit murky. And then, like a flipping a light switch, they break out into furious pace, before once again going slow, and then ending fast. It puts an exclamation point one what has come before it.
Lycanthropic Burrowing is one of the better black metal albums you are likely to hear this year. It's feral beauty will entrance you. What's wrong with a little darkness in your life?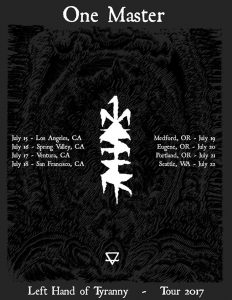 For more from Alternative Control, find us on Facebook, Twitter, Instagram, and bandcamp.