White Crone serves up juicy, high-energy riffage on her debut album The Poisoner that will delight fans traditional metal, human sacrifice, or just having a good frickin time listening to rock n roll, amirite??  *cracksmillerhighlife
White Crone is the brand new solo project of established Portland, OR blues artist Lisa Mann, who performs vocals, guitars, and bass on the album — and man, this lady rips!  A bassist and vocalist by trade, Mann brushed up her guitar skills to prepare for this recording and even taught herself drums to lay down scratch tracks.  On the album, she's joined by Vinny Appice (Dio, Black Sabbath) and Larry London on drums and Mehdi Farjami for some additional guitars.
The end result is a work that's rooted in trad metal a la Judas Priest, Maiden, and Dio, with occult ideas sewing the songs together thematically.  The composition of the individual songs is exciting, with feel changes that take listeners down serpentine paths.  And from song to song, there's lots of variety; some are heavier on the NWOBHM end of the spectrum, while "New Planet Earth" provides a unexpectedly proggy romp.  My favorite track at the moment is "Under Hag Stones," a grim doom ode with singing guitars and steadily forceful vocals — but really, I can't get enough of the whole album.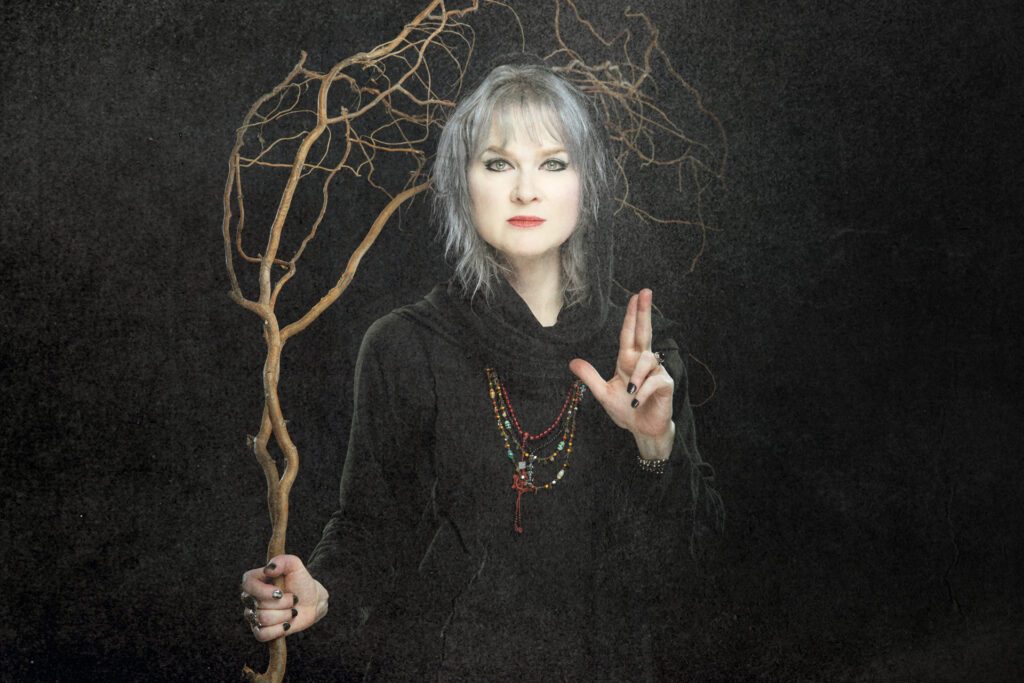 Annnnnnnd I'm gonna say it, it's heartening to see a woman who appears to be older than me (but not by much) being so unapologetically badass.   There is a perception that aging is a bad thing, or that older women are less interesting or "valuable" than younger ones — but thankfully, that notion is becoming more and more outdated every day because of women like Mann.  Rather than slowing down or packing it in, Mann's writing new music in a male-dominated genre that celebrates her experience, power, and womanhood.  Hell yeah, I'll be right there with ya!
Get your copy of The Poisoner here: https://whitecrone.bandcamp.com/releases
For more from Alternative Control, find us on Facebook, Twitter, Instagram, Soundcloud, and bandcamp.  Plus, follow our 2020 coverage playlist on Spotify to hear White Crone and many more!