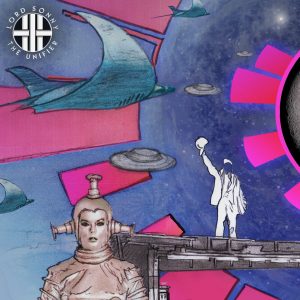 Brooklyn-based rock outfit Lord Sonny the Unifier has recently released a video for lead single "The Starman" off the upcoming album FINAL NOTICE!  (The all-caps and exclamation point are part of the album title.)  The protagonist of the video, represented by Lord Sonny guitarist and frontman Greg Jiritano, arrives on Earth from parts unknown, finds a white suit, and walks all over the place while managing to keep the suit pristine.  He ends up in Times Square, has a premonition of the apocalypse, and then gets "beamed up" — apparently getting the hell off of this rock and going back to wherever he came from.
Says the band,
"Throughout history mysterious people have appeared to come from places beyond the scope and consciousness of this earth. They are the prodigies, prophets and mystery men and woman of the future, advising people with cautionary tales, directions that need to be sought, paths that need to be taken or even redirected towards a higher way. They are the ones bringing new technological or scientific advances that far out shine those before them.  Of course there are some who are misunderstood and shunned from society as well as those who come but their gifts do not reach fruition for various reasons. This is a video of one such Starman who came and was too overwhelmed with the realities of the human experience in 2019 to begin to cultivate any changes. He came and he saw the madness around him and left."
"Starman" is a bit bland in my opinion, a subdued meeting of The Wallflowers and "Hotel California."  The guitar solo and synthesizers add the song's most notable color, showing Lord Sonny's 60s and 70s inspiration.  It wasn't my bag, but they have trippy artwork and I was feeling more of the psychedelic vibe with the other single, "Right In Your I."  Have a listen below and let us know what you think!
FINAL NOTICE! will be released on April 13th, 2019.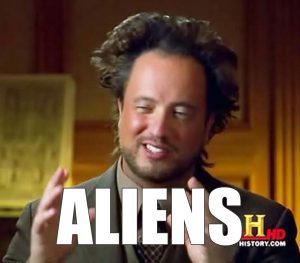 Connect With Lord Sonny The Unifier
Official
Facebook
Twitter
Website
Bandcamp
SoundCloud
For more from Alternative Control, find us on Facebook, Twitter, Instagram, Soundcloud, and bandcamp.
This post was sponsored by Independent Music Promotions.  All opinions are our own.