How the hell do I wheedle down a top twenty album list from the surplus of awesome that 2016 offered me? Despite the wild social and political environment that defined 2016, this was a spectacular year for music. Newcomers and veterans alike pulled their best out of the creative ether. Every genre had way too many winners. Metal bands, singer-songwriters, rappers, ambient composers and prog rock dinosaurs all fought hard for a voice in my headspace. Seriously, at least fifty albums this year could have made this list. But the competition is tight, and I had to make a difficult choice in leaving off some very deserving albums.
I had a discussion with some friends recently about the objective versus subjective traits of music. There are way too many albums released this year that can be called objectively excellent. I've been forced to practically ignore degrees of musicianship, composition and uniqueness when ranking my favorites. Albums from groups like Meshuggah, Dark Tranquillity, Ulver, Radiohead, Swans, and The Avalanches didn't make the cut despite the fact that all of them came out with excellent releases.
This list comes down to emotional satisfaction. I had to turn my focus towards the subjective enjoyment of music. These are the twenty albums released this year that hit me the hardest on an emotional level. They made me feel sad, angry, nervous, elated, disgusted, giddy and relaxed. The albums near the top either had me in tears, practically laughing with joy or visibly tense with aggression. Emotion is the only organizing tool that can win out against objective critique. It was the only way for me to choose favorites. Because of this, I'm sure my list will be vastly different from many others. Regardless, here's what moved me most this year.
Honorable Mentions
Case/Lang/Veirs – Case Lang Veirs
A wonderful singer/songwriter super group album. A little too ordinary to make it on the list.
This was an almost. This extreme progressive metal album is perfect through track six, but it falls short in its second half.
 Tim Gray – Polyhedrons
A remarkably serene and relaxing set of drones. Just a little more variety would have assured its inclusion.
Kayo Dot – Plastic House on Base of Sky
An intense, dizzying composition of synthesizer music. Part of me feels like it should have been more accessible than it ended up being. The song "Magnetism" is a goose bump machine.
The Devin Townsend Project – Transcendence
I really love this album. I just think it's a bit too safe of an offering from Mr. Townsend. For that reason alone, it has to sit this list out.
The Top Twenty
#20 King Gizzard and the Lizard Wizard – Nonagon Infinity
This is a psychedelic whirlwind and a party that doesn't end. I mean this literally. The whole album is constructed without breaks or seams which makes exact track recognition difficult even after a few spins. Even the last note and first note on the album bleed into each other, which gives an immediate repeat play of the album the illusion that it runs in a constant circle. It's endearingly lo-fi and a rollercoaster ride of rock and roll excess.
#19 Puce Mary — The Spiral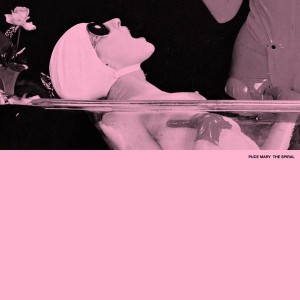 A Lovecraft nightmare; an interstellar horror; an industrial abomination. Those are just three hyperboles that reference this astonishing noise album. Listening to The Spiral gives me anxiety, sometimes snowballing into pure nervousness. The tension remains constant through all the shifting layers and volumes of pounding distortion, slabs of crunching machinery, alarms, and disembodied female robot voices.
#18 A Tribe Called Quest – We Got It From Here…Thank You 4 Your Service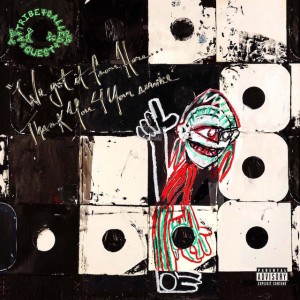 A Tribe Called Quest returns after extended hiatus and quiets any skepticism. Their sound and delivery are just as smooth as ever, and they haven't lost any of their socio/political edge. Lyrically, I feel like this is the album many people needed to hear after such a tumultuous year. Musically, this is everything I wanted to hear. It's sour in the same ways that it's sweet. It's somewhat dangerous beneath the relaxation. Most of all, it's fun and mischievous.
# 17 2814 — Rain Temple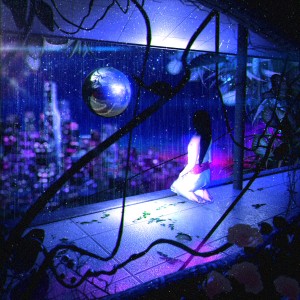 I don't know what the genre "vaporwave" is supposed to be. This sounds like ambient techno to me – an absolutely gorgeous composition. It's music that pulls me into a dream world like no other album this year could. I'm in the middle of a towering metropolis at night. The tracers of city lights, whir of traffic and hum of technology exaggerated into an ocean of euphoric sound. Headphones are essential.
#16 Deathspell Omega – The Synarchy of Molten Bones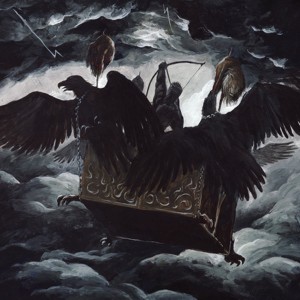 The shortest and most impenetrable entry here. It isn't officially out yet at the time I write this, but I've streamed it enough to know that it makes the cut. Deathspell Omega composes another avant-garde black metal masterwork. It's immense, frightening, cerebral, and incredibly difficult to wrap your head around. It's satanic music at its most intelligent from one of metal's most mysterious and important bands.
#15 Frank Ocean – Blonde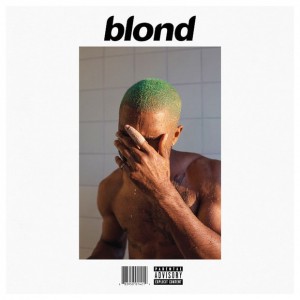 This was a grower for me. R&B isn't usually my genre of choice. And this sounded a little too disjointed at first. Blonde really opened up to me one morning when I was sitting in my car before work. Aching nostalgia oozes from this sweet, minimal and strange epic of mood pieces. It sings of the end; the end of childhood; the end of summer; the end of a love affair. Yet through the sadness, Frank's confessing words shine with comfort.
#14 Xiu Xiu — Plays the Music of Twin Peaks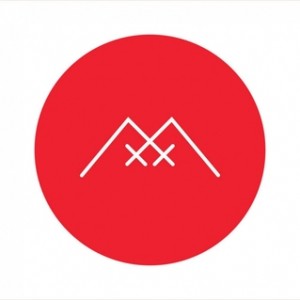 This soundtrack of sorts sounds like ghoulish porn music, nocturnal psilocybin mushroom trips and the contamination of innocence. It's music that sounds forbidden; full of taboo sexual controversy, seedy back alley shadows, and a jazzy, lustful, noisy anxiety. Though experimental, it radiates with pop and ambient sensibilities that dress it up to be presentable. But I admit, listening to it makes me feel a little perverse.
#13 Moonsorrow — Jumalten Aika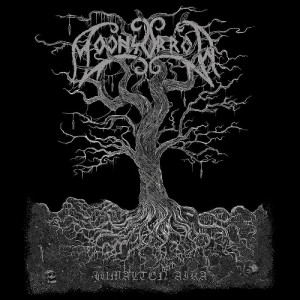 One of the most consistent metal bands around released more than just a stellar album. They released a seamless masterpiece of folk metal that rivals even classic Opeth in its majesty and scope. Moonsorrow has an untouchable understanding of how to construct epic songs. Not a boring or uninspired moment to be had and everything soars with genuine, primal and beautiful barbaric symphony.
#12 Nick Cave and the Bad Seeds — Skeleton Tree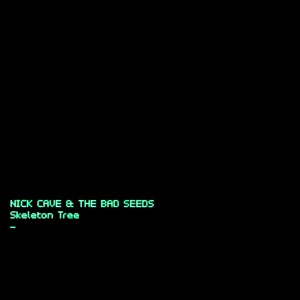 Skeleton Tree is the only Nick Cave album I've ever heard. I was intrigued by its minimalist album cover. It turns out that the music is just as minimal, dark and feeble. As an album that reflects the grief Cave endured after losing his son in a tragic accident, this can be a very hard and sad listen. Choosing the right setting is imperative for me. 3am is the right hour. The quiet darkness allows the gentle acoustics, synths and choking voice of Cave to drip its message through.
#11 Death Grips — Bottomless Pit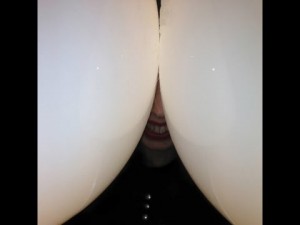 There's something deeply menacing about Death Grips. Their reckless abuse of electronics and haphazard rhythmic delivery scream with urban chaos. Frontman Stefan Burnett's presence is a mix of intimidation and psychosis, rendering his rap attack completely unhinged and simultaneously well-composed in its venom. To put it bluntly, this is a spastic and grand cyberpunk nightmare.
#10 Ukandanz – Awo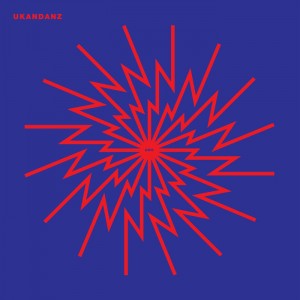 Probably the most obscure item on the list. This Ethiopian rock band managed to mold jazz, prog and stoner rock into a unique Arabic prototype of Western music. The guitars add that dissonant tinge of otherworldly haze, the drum attack is ferocious and the saxophone infuses jubilance into what sounds like a set of musical Muslim prayers. Or maybe they're love songs…or vengeance songs. I don't know and it doesn't matter anyway.
#9 Hammock — Everything and Nothing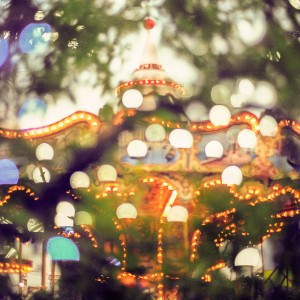 What a glorious mammoth of mellowness. There's an aching, adolescent heartache that defines every angle of this epic fusion of dream pop, ambience and post rock. Whether choral and expansive as mountains; acoustic, secret and precious; the sentiment is melancholy. It feels like a childhood lover is moving away and you only have one more day at the country fair to spend together. This is that day in the life, complete with spinning carousels, sunshine and summer breezes.
#8 Gojira – Magma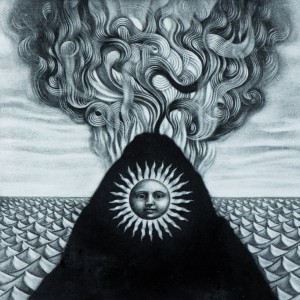 This isn't Gojira's most technical moment, but it's a perfect album in terms of flow. New degrees of space and ambience allow the riffs to breathe and the album unfolds rather naturally because of it. The band reaches new emotional heights, some sections absolutely soaring with melancholic grace, which only makes the hammer fall more effective when the band comes together in a vicious groove.
#7 Aesop Rock – The Impossible Kid
Aesop Rock makes it okay to be a white boy in the hip hop game. He's a remarkable rapping talent and wordsmith who dresses up his suburban childhood and present day mental and social awkwardness with legit whacked-out poetry. The atmosphere of this album is playful and old school heavy, concocted with a touch of psychedelics, skate park graffiti, and teenagers finishing off the last of their stolen cans of beer.
#6 Three Trapped Tigers – Silent Earthling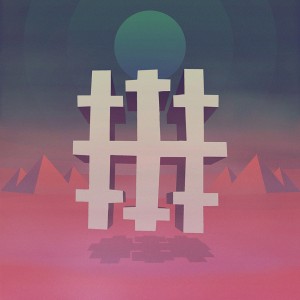 No matter how many times I spin this, I can't help but grin like an idiot. The synthesizers are shamelessly loud, bright and stimulated. The drummer either smacks the skins like a possessed rock and roller or a jazz percussionist on speed. Guitars are pumped to overdrive, providing extra amounts of rocket fuel to propel these noise rock instrumentals into the stratosphere. Every moment is infectious, elated and sparkling.
#5 Underworld — Barbara Barbara, we face a shining future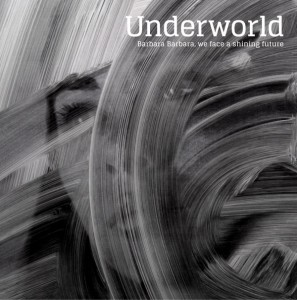 I've always held Underworld on a pedestal. There's always been something deep and beautiful about how they approach the techno/dance genre. The album title is apparently the last phrase said by band member Rick Smith's father to his wife before passing away. It's a beautiful title for an album that sounds like a spiritual quest for peace of mind. It flows and blossoms with steadfast determination towards godliness.
#4 Cobalt – Slow Forever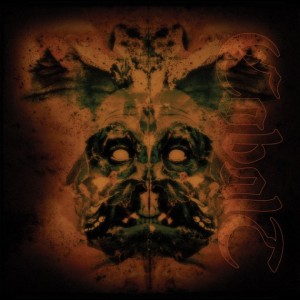 The only metal album this year that really got my blood boiling. It's a rabid epic of death metal, hardcore and sludge. It makes me want to kick the shit out of people, or bathe in mud and fire rifles randomly in the woods. It makes me want to spit at my enemies, pick fights with strangers and gnash my teeth at authority. So yeah, it's a monolith of misanthropy and nihilism. But I assure you my reactions are healthy, even if I need to shower right after listening to it.
# 3 Iamthemorning – Lighthouse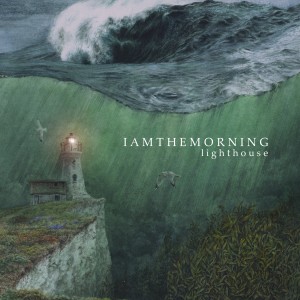 To put it simply, one of the most ethereal, gorgeous and emotionally charged prog albums I've ever heard. You start with a simple piano/female voice foundation, color it with equal amounts of electricity and chamber instrumentation. Then pour in a tasteful amount of poetic sentimentalism, spiritual melancholy, and melodies that break hearts with subdued grace. The desperation and surrender in her voice can be absolutely soul-crushing.
#2 Marillion – Fuck Everyone and Run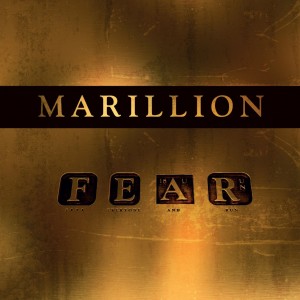 After the US election, this album shot straight to the top of the list. I always planned on it being here, but not at #2. It's a progressive rock album that elegantly and whimsically weaves all the foreboding and anxiety of the modern world into a Floydian cinematic tour-de-force. Singer Steve Hogarth tackles all of society's biggest concerns – war, xenophobia, distrust of the media, political greed and the hopelessness of the middle class. And without much subtlety, the band stirs the menacing rhetoric into these epic suites of ominous art rock.
#1 David Bowie – Blackstar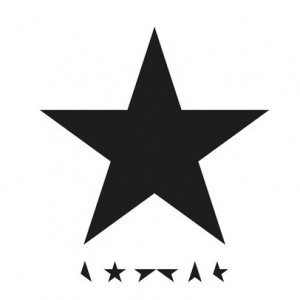 This is the best album of the year, and I knew it all the way back in January when I came to understand its genius. Frankly, it's a masterpiece of timing. That's not to say that I favor the album because of Bowie's unfortunate death right after its release. I favor it because Bowie's death happens to be the grand finale of its artistic expression. It's Bowie's epilogue; death showcased in glam rock and space jazz eccentricity. If Bowie wasn't going to die, it would just be a concept. But he did and Blackstar is the man immortalized through art.
For more from Alternative Control, find us on Facebook, Twitter, Instagram, Soundcloud, and bandcamp.