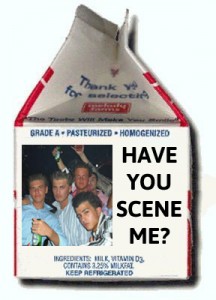 The "Scene" is dead.  It died a long time ago.
There used to be several bands from NYC to New Haven that would regularly play shows across Connecticut, draw crowds, and bring in bands from as far away as Pennsylvania, Massachusetts and Rhode Island. This was the result of a large, spread-out-yet interconnected group of dedicated people, who put in immense time and effort to coordinate and make this all possible. Now, there are three local bands in Stamford and they all independently book shows on the same night at different venues within an eight-mile radius of each other. 
People used to go to shows because that's where all their friends would be and where they themselves wanted to be — it was a scene. It could actually be described as a "thing." Now half the people in the crowd don't even like each other and/or specific bands, and spend the whole night in segregated groups out on the patio. Routinely people are practically guilted into "supporting the scene" and scorned if they don't — and are even given condescending stares when leaving early due to worldly obligations.  So sue me for still making an effort to come out just so the venue won't think you're a loser… Our once strong and aggressive scene has become a weak, passive-aggressive one.
So why did this happen? Well, people go places and do things because they LIKE those things; they see people because they LIKE those people, not because they have an insatiable need to do what other people tell them they should do. Let's face it, it's hard to make it out to shows sometimes; distance, weather, and having to drive home after a couple drinks can make it no walk in the park, so the experience has to be worth the effort it takes to have it. Much like a relationship, you can't force a scene; post about it on Facebook all you want but it won't do you any good.  Everyone will see it but chances are they won't step away from the computer long enough to attend…
UNLESS THEY LIKE YOUR MUSIC! There's the golden ticket! I go to 100% of the local shows that I want to see, if physically possible.  Make good art and people will come see it; it's worked for museums and theaters for centuries. Oooh, is that too harsh for the "you get a gold medal just for participating" generation? Just be likeable then, that works too. There's more than one way to skin a cat.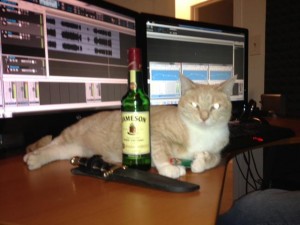 Now I know what you're going to say, "But you're in a band, why are you damning your own scene? Are you crazy?" No, I'm not. I've always approached music as a way to express my feelings and just to enjoy.  And I don't enjoy all music — no one does that's just how it is and there's no reason to apologize for that.  I enjoy what I hear, I enjoy what I do, I enjoy whom I do it with, and I enjoy that other people enjoy that.  I plan on continuing for all those reasons.  If you want to be a part of that sometime, great! If not, I'm sure you'll be perfectly happy with whatever you are doing instead. Either way, no offense taken and everybody wins.
Editor's Note: In addition his duties as webmaster and occasional columnist for Alternative Control, Pluckman also plays bass in local metal bands No Remission and Lyra.  See below for opportunities to support the Pluckman Scene…. But only, of course, if you actually like his music!
1/26 — Lyra, Half Witted Dogs, Silver Spade, and Cletus at Rack n Roll in Stamford
2/16 — No Remission and TBA at Fiddler's Green in Stamford
3/2 —  Horns Up Rocks presents No Remission, Resolution 15, and more at Trash Bar in Brooklyn
3/23 — Alternative Control presents Lyra, Warstrike 666, the Midnightmares, and TBA at Seaside Tavern in Stamford
3/30 — No Remission, Xenosis, and Replicire at Acoustic Cafe in Bridgeport