Here at Alternative Control, we spend most of our time writing about local music.  Sure, we have a fashion section that hasn't been updated in months and we ostensibly tell you about "places to go."  But our real deal is music.  Whether it's show listings, album reviews, or interviews with bands, the local scene is our figurative bread and butter.
And now you may have noticed that we're on the internet asking for money to help fund the making of a compilation album – soliciting our readers to fork over their literal bread and butter so we can make CDs and pass them around.  "Why should I give them money?" you're probably thinking.  "If they want to make a dumb CD, they should pay for it."
And we are, kind of.  Through band contributions and fundraising shows, we have enough money to cover the actual production of the CDs, plus shrink-wrapping – a little over $800 all together.  However, when factoring in the cost of remastering, artwork, and shipping the CDs to out-of-state bands, we are about $250 in the red.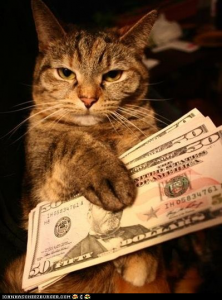 Okay, a $250 shortfall won't prevent the release of this album.  I can get my birthday money, bottle return money, and babysitting money out of the mason jar and make things happen – and that's what I'll do if our fundraising doesn't work out.  I don't want to charge the bands more than I said I would, since they are already paying, playing benefit shows, and allowing their tracks to be available for free download in the digital release.
Next time my calculations will be a little better – but for the time being, I'm curious to see if our readers will throw five or ten bucks towards a tangible product that shows off some really talented groups.  (View the track list on our Facebook page!)  There are plenty of valid reasons why you shouldn't give us your money, but there are also a few good reasons to consider it.
First, you will be supporting the bands that give us something to do on the weekends, in that your contribution helps us put together an album that sounds and looks professional.  This isn't going to be some burned and Sharpied disc where one song sounds great and the next one sounds like shit.  And since we have bands from three states on here – some that are going on national tours over the summer – this album will go far in a geographic sense.  When people pop Quality Control Volume I into the CD player, they'll hear bands they've never heard before.  The music scene grows one impressed listener at a time, helping the bands on this comp get more online fans, downloads, merch sales, and maybe even shows – and for that reason, the tracks are being remastered at a real recording studio even if it means emptying out my mason jar!
Speaking of which, another reason to contribute is that you are supporting local businesses.  You're giving your money to an audio engineer in Seymour and an illustrator in Stamford.  If nobody was willing to pay for these kinds of artistic services, they would eventually cease to exist.  In this case, the services will be paid for either way – the question is, do you want to be a part of it?  If the music-loving community supports this kind of endeavor, there will be a "next time."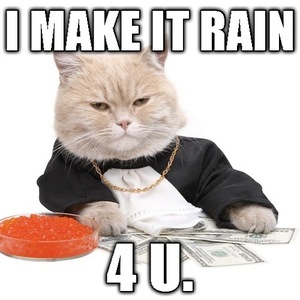 A final reason to contribute is for a little good karma.  Alternative Control isn't finding a cure for cancer or giving books to needy kids.  But when you want a show listed or you need some buzz for your new album, we're there – we promote your creative product on the internet to 3,000-4,000 readers every month.  The blog is a labor of love; our writers "work" for free and we get about $3 in monthly ad revenue.  Now we are asking you for help with our own creative product – not a lot of help, but maybe a donation equivalent to the cost of a beer at the bar.  At this point, even a "pack of gum at the supermarket" donation would be a step in the right direction!
So what'll it be?  A few dollars for your ol' buddies out in the blog-o-sphere?  Sharing on social media is helpful, but we need a few people to actually donate in order to get the ball rolling.  With your support, we can make Quality Control Volume I the start of something great.  Thanks for reading – stay tuned for the release date!
Visit our GoFundMe page to contribute.
You can also attend our fundraising show 6/29 at Fiddler's Green, featuring RAIL, Left in the Attic, Burn the Bodies, and Jimmy Junk Bird & the Stiffs.