San Diego musician Francis Roberts wears creative many hats: band leader, composer, producer, music teacher, and most recently, YouTube sensation. He took a few minutes to talk with Alternative Control about his different projects — enjoy!
---
Tell our readers a little about your bands King Gorm and Old Man Wizard….
Old Man Wizard and King Gorm are the rock bands I write music and sing for. King Gorm is sort of a 70s style organ rock band, and Old Man Wizard is a bit more experimental and brittle sounding. King Gorm is a bit more bombastic and Old Man Wizard is a bit more unpredictable.
You also create your own solo music with synths (and more??). Can you tell us about the writing and recording process of your recent releases The Beginning of Time and Story From Another Time?
Yep! I actually did almost all the work for The Beginning of Time on livestream using software synths, so you can get a pretty solid idea of how that was put together here:
Story From Another Time was basically the opposite: all the sounds in that album were created with hardware synths in private, haha. Well, the acoustic guitar isn't a synth, but it's a real acoustic guitar. I make music for media sometimes and I end up making stuff like that in down time between film scores or similar projects.
Who are some composers who have influenced you?
I like to think that every composer I've ever been exposed to has influenced me. I don't know if this is a common thing, but I try to analyze music that I don't enjoy in order to figure out exactly what I don't like about it, so I can stay away from whatever that is when writing my own music (I also do this with music I do like). I mostly find that I identify with specific pieces of music rather than with the people who write them. I don't think I'll be able to come up with a decent list right now, maybe we can talk about that again in the future haha.
How do you approach composing for a film rather than writing for one of your bands?
The narrative is more important than your music. I still overdo it all the time and have to scale back from "music video" to a coherent narrative. You also sorta have to record your music with a more modular approach. Like, if the director sends you a new cut where a scene changes sooner, you have to be able to change the music to fit that. I end up turning cues into building blocks in my DAW so you can modify or move around individual pieces of an arrangement to better fit the director's vision.
Looks like your YouTube channel is taking off. What inspired you to get that started?
Honestly that's been my replacement for going out. It's a fun way to be social without interacting with people in person. My friend Shane from Sombre Arcane hit me up at some point wanting to do a music production channel on Twitch, so that was the event that led to me getting the cameras out, but I had so much fun that I just haven't stopped.
I see you use Reaper on there for music production. What do you like about that DAW?
It does almost everything better than other DAWs for less money, and is fully customizable.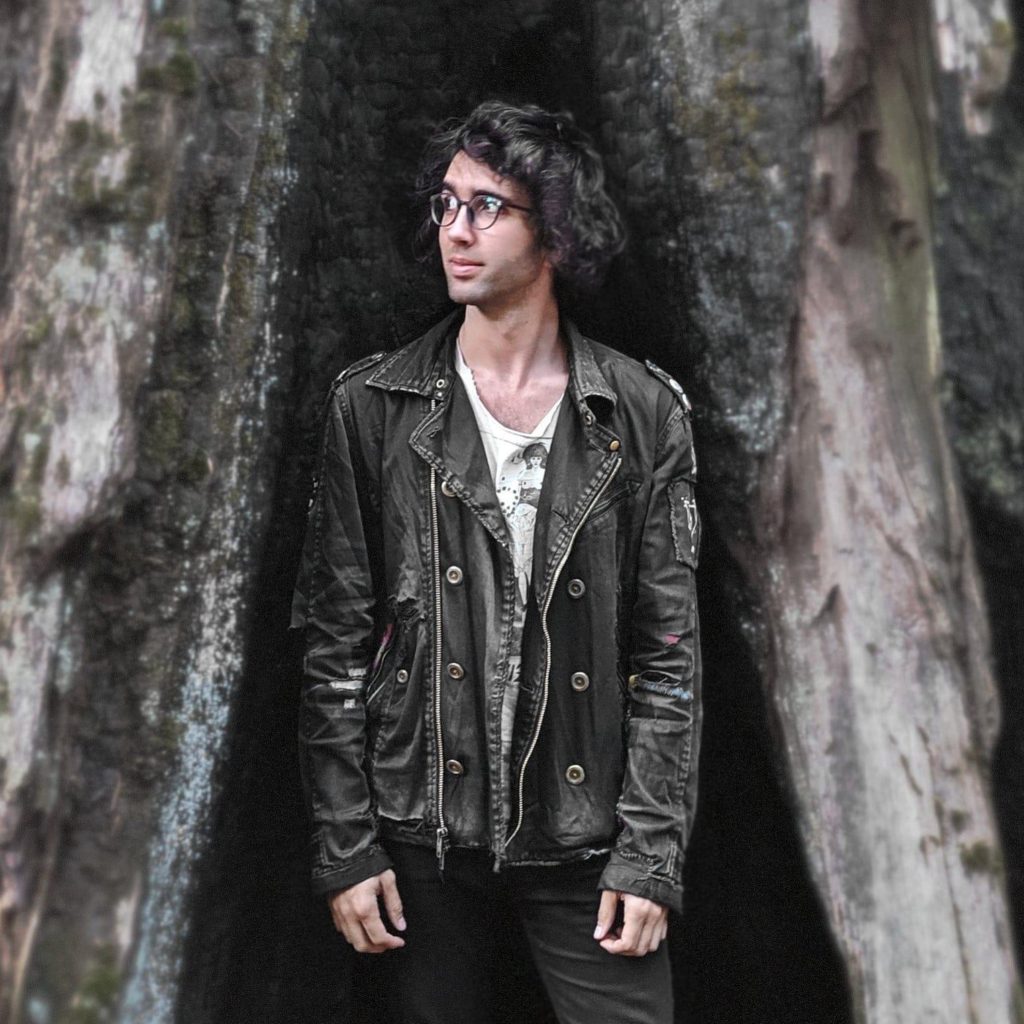 Speaking of Youtube, you live-streamed your bandcamp Friday purchases the other day. What kind of interaction did you get, and what did you buy??
I got a lot of interactions. People love watching other people spend money lol. I bought: Platypus Egg – Layman's Terms, Future Imperfect – Tabula Rasa, Beastmaker – Who Is This, Ardente – Derriere les Remparts, Sarah Allen Read – Neoclassical Works, Leylend – Beyond The Twilight Gorge, Chainmail – The Castle In The Wind, Ferin – Demo I, Stadium – The Lesser Forgotten, Beekeeper – Slaves to the Nothing, dungeontroll – Mournful Melodies of Ophior's Grotto, Old Sorcery – The Path Lies Hidden, Hasufel – Shroud.
What advice would you give to someone who wanted to get started with home music production?
Just start doing it! Ask questions, do a lot of online searches, YouTube is your friend. Start out with stuff that is free and see if you like it, and buy things as needed. Reach out to a producer you like with questions or to request a lesson (or even ask them if you can watch them make stuff). It's amazing how easy it is to reach people these days, and unless you're trying to access an A-list celebrity you might be surprised by how many responses you get.
You are not a weekend warrior — how has the pandemic affected your approach to music in the career sense?
The big difference is that I don't play shows anymore and I do way more totally solo music. I haven't done my taxes yet but I thiiiink 2020 was financially comparable to previous years. I might be way off though lol. A great deal of my income is from lessons, so I never really made more money from touring (basically I had to cancel lessons to make money from shows).
What's on deck for your many projects in 2021?
I'm working on a collab album that probably won't be finished this year, putting lots of time into my YouTube channel, and hopefully releasing a new Old Man Wizard record (we recorded a TON at the beginning of 2020 and I spent a great deal of my time in lockdown editing, mixing, and overlaying stuff. Technology is a wild thing, this album has guitar/bass/drums recorded live with all of us in the same room, and all the vocals and other overlays were done during lockdown. Lots of emailing things like "can you do another take of the second verse lol u suck" (not really, Andre and Kris both have fantastic attention to detail). If I have time I might write another King Gorm record but it's unlikely that we'll actually record that this year. I'm talking to a couple of people about mixing or mastering projects, but I don't do a ton of that kind of work for others so it may or may not happen.
---
That's a wrap! Subscribe to Francis's YouTube channel here!
Featured photo by Emily Roberts.
---
For more from Alternative Control, find us on Facebook, Twitter, Instagram, Soundcloud, and bandcamp. Plus, follow our brand new 2021 coverage playlist on Spotify! #nogarbagetracks
Enjoying our content? Support the site on Ko-fi and Patreon!