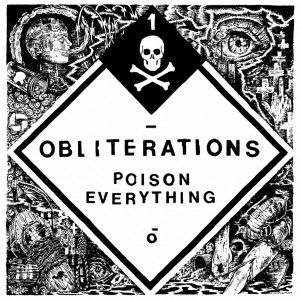 This has been a very good year for loud rock, from a purely artistic standpoint, in that there more albums this year that were worthy of this list. In fact, it was a little difficult to break this down into just 11 records, so what split the list between two parts.
The first part is a Top Ten Plus One, just like I wrote last year and the second is labeled the Best Of The Rest. Just let it be noted that all titles on this list are worthy of your time. Like I said, there was a lot of great music that came out this year.
If you want to know what my criteria for inclusion on this list consisted of, well, it's based on albums I might have gotten as review material or just bought. It some cases, for albums I like, I will receive a promo and then go out and purchase the finished copy. I'm a little old school, I still listen to CDs and I like to have liner notes and artwork. In addition, the albums that made the list are albums that I would listen to a lot more over the course of the year compared to others.
You might notice that some supposedly "important" albums aren't included on this list. But you know, since these lists are subjective, I go with what I like instead of what I'm supposed to like. My list is purely for my listening pleasure. That's why you'll see very little drone, post-anything or electronic music on here. I really like stuff that is based at least a little bit in rock. So sue me if I'm not experimental enough for some of you. I might be considered a "rockist" by one certain influential website. Seriously, if you are looking for stuff like that, there are other lists for you.
So, without further ado, here are my favorite albums of the year, which is likely to get me labeled a snob in some quarters and a sell-out in others. Funny, how you can be both of these things at the same time. You would think these would be mutually exclusive labels.
Anyway. Enjoy.
The Top 10 Plus One….
Obliterations – Poison Everything (Southern Lord)
Who would have thought that one of the best punk rock records of they year would come from a bunch of 40-somethings? Well, me, because I heard their two previous EPs and knew they had a lot going on. This full length more than obliterates any expectations. See, what I did there. This is one furious slice of punk rock that definitely deserves all the praise it has garnered. Killer stuff.
Triptykon – Melana Chasmata (Century Media)
Tom G. Warrior keeps releasing crucial music while many of his peers are just spinning their wheels or going through the motions. Many artists might be more technical, but Warrior knows how to arrange his songs for maximum impact. Plus, he is nothing if not sincere. His darkness is real and he deals with it through his music.
Trap Them – Blissfucker (Prosthetic)
Trap Them vocalist Ryan McKenney has had a difficult few years. This is the band's darkest, yet catchiest release. Like Warrior, his venom is real. But instead of going full on grind, this album contains some the heaviest, dirtiest and blackest rock n roll you are likely to hear all year. It's a bad trip you can hum along to.
Deadkill – No, Never (Good To Die)
More proof that the Pacific Northwest will rise again, this debut album comes on the heels of a well received seven-inch, and like their brethren in Obliterations this one also leaves expectations in the dust. This is one of the best slices of rock n roll influenced punk rock you are like to hear all year. Call, it punk n roll, if you like, this rages.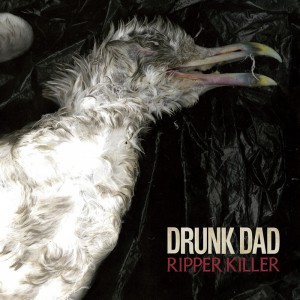 Drunk Dad – Ripper Killer (Eolian Empire)
Even more proof that the Pacific Northwest will rise again, these "fuck-you-all-wave" miscreants from Portland, Oregon laid waste with their vicious combination of noise rock, hardcore, harsh noise and whatever the hell else they felt like throwing into the mix. Plus, if you were paying attention, they actually played Connecticut a few months back, laying waste to an infamous punk house in Hartford.
The Oath – S/T (Rise Above)
It's really too bad that this band broke up before this album was released earlier in the year. This one proves that rock n roll is alive and well in metal, as it merges the minor key dirges of prime Danzig, with a shot of attitude laden rock ala Girlschool. This is definitely one of the catchiest records of the year. It draws the listener in not only with hooks, but with a dark sensuality. Well, at least we don't have to worry about a sophomore slump.
Sweet Apple – The Golden Age Of Glitter (Tee Pee)
Yes, this album does feature J. Mascis, and no it sounds nothing like Dinosaur Jr. In fact, it is one of the catchiest power pop albums you will hear all year. But to label it that is paying it a disservice, because the band also references arena rock, glam rock and some heartfelt rock ballads in its sound. Indie rock nerds will love the fact that it features Bob Pollard, but this one proves that John Petkovic is one of the most talented and underrated performers in underground rock. Listen to his vocals and dig on his lyrics.
Fuck You Pay Me – S/T (Schizophrenic)
These reprobates from Cleveland feature a wise ass vocalist who is equally at home ranting about serious social topics such as unemployment and drinking, as he is regaling us with tales of hard-partying yetis and why he thinks professional wrestling sucks these days. The music they play is hard charging hardcore that references, shit-stirring rock n roll. It's raucous, catchy stuff and if you ask kindly the vocalist might tell you why he doesn't like a certain well-known, well, for hardcore, holy terror hardcore band from his hometown.
Black Anvil – Hail Death (Relapse)
I will admit I don't really listen to a lot of black metal these days, but when I do, Black Anvil is my go to band. Though, I know purists will scoff because the band likes to push boundaries. On this excellent third album they manage to stretch the template a bit, adding doses of thrash, punk rock and even acoustic guitars to the mix. Though, it's still really dark and very sincerely pissed off in a very real way. And I dig the way, they make black metal fit into their daily urban existences. It's more focused with the grit of living in NYC than communing with frost bitten nature, or whatever most black metal bands sing about these days, in addition to Satan.
The Shrine – Bless Off (Tee Pee)
A lot of people were stoked on this band's debut, "Primitive Blast" a few years ago and rightly so. They hit the sweet spot between hardcore, 70's hard rock and gritty garage rock like few can. They earn bonus points for having Black Flag's Chuck Dukowski as a fan and even recording one his unused songs from back in the day. On their sophomore release, they refine their sound a little bit, but the results are still very raging and rockin'. Skate or die.
Midnight – No Mercy For Mayhem (Hells Headbangers)
The reason why Midnight is much better than many other bands, even though it's only one person, mining this particular sub-genre of metal, is that sole member Athenar writes some of the catchiest and sleaziest punk metal jams out there. Seriously, songwriting people. But then he plays these songs with a reckless abandon that is infectious. It makes me wish they played out more.
The Best of the Rest….
Lecherous Gaze – Zeta Reticuli Blues (Tee Pee)
Rabbits – Untoward (Lamb Unlimited)
Grizzlor – When You Die (Money Fire)
Intercourse – Intercourse EP (Self-Released)
Fucking Invincible – It'll Get Worse Before It Gets Better (Atomic Action)
Thou – Heathen (Gilead Media)
Cult Leader – Nothing For Us Here (Deathwish)
Electric Citizen – Sateen (Riding Easy)
Blues Pills – S/T (Nuclear Blast)
Entombed AD – Back To The Front (Century Media)
Jar'd Loose – Turns 13 (The Path Less Traveled)
Lo-Pan – Colossus (Small Stone)
Cretin – Stranger (Relapse)
Iron Reagan – The Tyranny Of Will (Relapse)
Ladder Devils – Clean Hands (Brutal Panda)
The Lost Riots – Shorter! Faster!! Louder!!! (Die Hipster!)