A classical pianist and music teacher, Connecticut native Joe Infurchia has turned to songwriting and just released his first single, "Take This Rose."  The refreshing pop number harkens back to a time of innocence in courtship and love that has become a unicorn in today's Tinder world.  "You were so darn pretty," Infurchia sings, "that I just wanted to kiss you on the first date."
But instead of moving too fast, our protagonist gives his love a rose instead.  Infurchia, known as Joeyi in the music world, has an eager, endearing vocal style.  His strength, however, is his rousing piano work — the protagonist of "Take This Rose" may be waiting to round first base, but the piano lines score a homerun.  Inspired by great songwriters like Billy Joel and Marc Cohn, the rises and falls of "Take This Rose" keep listeners tapping their feet.
"Take This Rose" was released in 2017 and is available on iTunes, Spotify, CDbaby, Apple Music, and Amazon Music.  Stay tuned to Joeyi's Facebook, Twitter, and Instagram for news on his upcoming debut EP.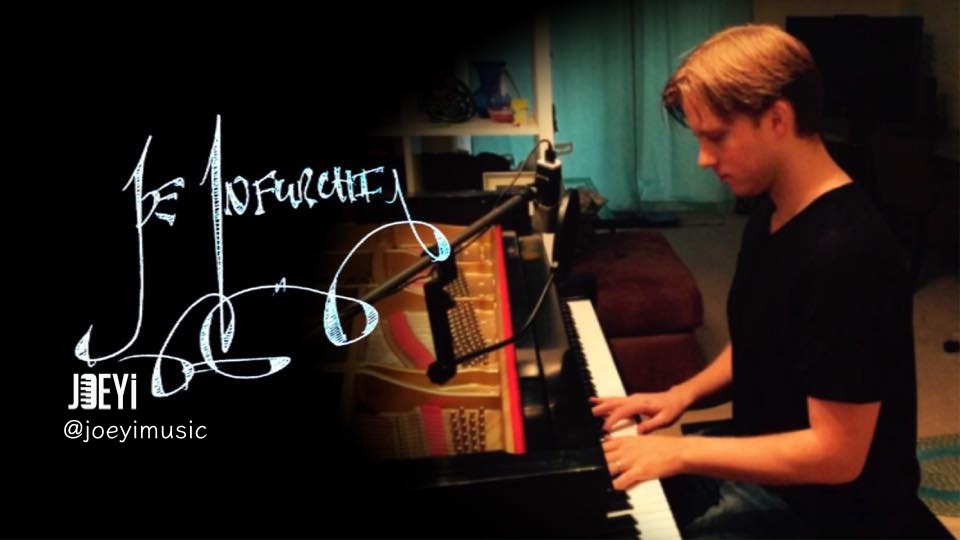 For more from Alternative Control, find us on Facebook, Twitter, Instagram, and bandcamp.
Sponsored post.  All opinions are our own.