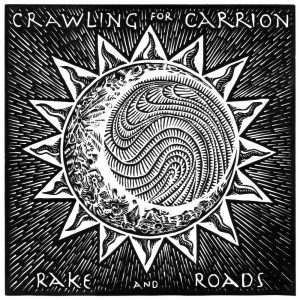 A good cover song shows how one artist has inspired another — and that's exactly what's happening with Crawling for Carrion's upcoming release Rake and Roads and in spades on The Wall [Redux].
Crawling for Carrion is the collaborative project of multi-instrumentalist Chris West; Alternative Control readers might remember one of his many bands Glanville, a rockin' Germany-based outfit that the blog reviewed earlier this year.  Rake and Roads shows a completely different side of West; the aptly titled  mini-EP features covers of "Rake" by Townes Van Zandt and "Roads" by Portishead.  Crawling for Carrion's interpretations are full and sludgy, but maintain the sparse beauty of the originals.  West, who handled guitar, bass, and production for the songs, is joined by a rotating cast of musician friends; Chantal Brown's soulful vocals on "Roads" are particularly pleasing.
Rake and Roads will be available on November 9th 2018 through Giganto Records — pre-order digitally and on limited edition vinyl now.  Until then, check out the track premiere of "Rake" on The Obelisk.
And now we go from a two-track EP to a front-to-back 26-band homage to Pink Floyd's The Wall, presented by Magnetic Eye Records.  According to the label, this "isn't a tribute album, but a powerful musical statement that's certainly appropriate at a cultural moment when the themes of separatism, alienation, and divisiveness set forth by Roger Waters and company are more relevant than ever."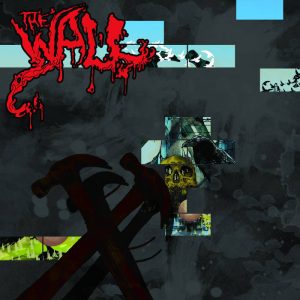 The Wall [Redux] features both heavy hitters and newcomers in the stoner/doom/psych scene — The Melvins kick things off with "In the Flesh?" and Pallbearer covers "Run Like Hell," but newer bands like Worshipper and Spaceslug also make contributions.  Some highlights for me were Ruby The Hatchet's take on "Vera" and Summoner's version of "Hey You."
If you like Pink Floyd or stoner metal, you have pretty much have no choice but to buy this album.  It comes out November 9th as well — pre-order here.
What are some of your favorite heavy covers?  Leave a comment!
For more from Alternative Control, find us on Facebook, Twitter, Instagram, Soundcloud, and bandcamp.