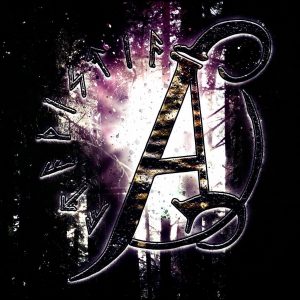 Covering the underground of the underground isn't as glorious as it looks… But I love to do it because even if I deleted the promo of "the new Blood Incantation it's so sick have you heard it," I do come across gems that won't be unknown for long, or works that show pockets of dedication to art over cred.
One such gem is the new single from Vancouver epic metal band Atavistia, "Through the Hollow Raven's Eyes."  If you told me this was a new Wintersun track, I would believe you.  Founder and frontman Mattias Sippola has a snarl that sounds strikingly similar to Jari Mäenpää, and the sweeping guitar arpeggios will have you charging through the snowy forest to battle your enemies.  Atavistia started as a one-man project and released the debut album One Within The Sun in 2017; the band now has a full lineup and this new single is a sneak preview of their yet untitled sophomore album that will be released in 2020.
For some reason that is beyond me, the song is not available to purchase on Atavistia's bandcamp yet — but check out the lyric video below!
If you live on the other side of Canada, you might also be able to catch Atavistia live in the next couple weeks:
25th Oct – Prince George, BC – The Legion 43
1st Nov – Vancouver, BC – Astoria Hotel
2nd Nov – Kelowna, BC – Muninn's Post
Next up is QOHELETH, an experimental project based in California that has some new music coming out this fall.  Mastermind Jeremy Hunt told me,
"We're in the middle of release three separate EPs, each with its own different vibe and sound. Essentially we've been working on a bunch of different, smaller projects throughout this year, and they all started finishing up around the same time, so we thought we'd do something a little different and release them relatively close together."
The first EP, Black and White Electric Light OST, is a soundtrack the band made for a friend's short film.  Hear it below: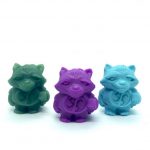 What I love about these guys, even if their music is not what I typically listen to, is that they create a new universe to go along with each of their releases.  You may remember that AltCtrl premiered their video for "Toxic Waste Buzzkill" last year, off the dystopian radio album Black Kite Broadcasts.   Now they have a whole other world on the way with the next EP AM580EP, a "proof-of-concept demo" that was written around the same time that Black Kite Broadcasts was being put together.  Physical copies will come with a panda figurine — Roxy the Trash Panda — that QOHELETH's friends actually made.  Like, designed, sculpted, and cast out of rubber.
The third EP, which I don't think comes with a cool panda figure, is called Mark It Well, All Roads End in Death.  Jeremy said, "This one is a two-track instrumental release (about 20 minutes long), taking two songs that were written over a decade apart and realizing that they were musically and thematically meant to go together. The whole thing is a mediation on life and death and we'll be putting it out on limited edition cassette through Philip K. Discs."
Black and White Electric Light OST is available now from Philip K Discs in digital and cassette formats.  Grab it here: https://philipkdiscs.bandcamp.com/album/black-and-white-electric-light-ost  Keep an eye on QOHELETH's Facebook page for more updates.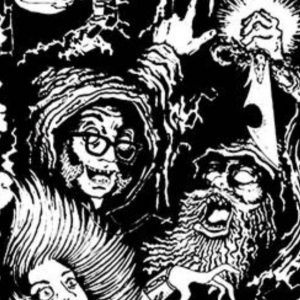 My final offerings this Sunday morning are some thoughts on the upcoming Vestal Claret record.  Yet to be titled, this third full-length release will be out in 2020; in fact, the recording is still being tweaked, but I got to hear "pretty much finished" versions of the first two tracks and the closer.
All I can say is WOW.  This is a marked contrast from 2014's The Cult of Vestal Claret, and a haunting evolution.  While Cult seemed to follow the downward spiral of an occult-influenced psychopath, this one feels more personal but just as dark.  Take bands like Hexvessel and Witchcraft, throw in some Jefferson Airplane, and you've got a hell of a release.  Acoustic guitars, strings, and female backing vocals give the songs a 1970s vibe — it's amazing how evil clean vocals and acoustic guitars can sound when wielded in the right way.  Phil Swanson and Simon Tuozzoli are a great songwriting team and they're coming back from their five-year slumber on good note, pun intended.  Stay tuned to Vestal Claret's Facebook page for release information as it becomes available — don't sleep on this one.
What have you been listening lately?  Leave a comment!
For more from Alternative Control, find us on Facebook, Twitter, Instagram, Soundcloud, and bandcamp.