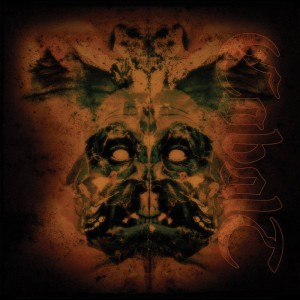 A lot has happened within the Cobalt camp that has given them a lot of negative publicity. Since releasing their strange and vicious album Gin in 2009, the band remained musically quiet for a lot of years besides a couple of live performances. Founding member Phil McSorley created quite a bit of drama due to his shameless misogynistic and homophobic views that unfortunately resulted in an onslaught of verbal attacks. Thankfully, band partner Erik Wunder knew well enough to separate himself from Phil and they parted ways. Slow Forever (Profound Lore) is Charlie Fell's vocal debut, and it's immediately evident when "Hunt the Buffalo" charges in that Phil isn't going to be missed. Charlie's vocal style is pretty similar and the music hasn't lost any of Cobalt's ferocity.
If anything has changed, it's the extent of Cobalt's musical personality. They've dropped much of their black metal tendencies in exchange for a fair amount of blues and country twang. Slow Forever is dry and rusty, but also tough and angry like a riot in a rundown Western. The album doesn't shy away from artistic flare in the form of acoustic interludes, progressive riff patterns, tribal drumming and atmospheric dissonance. But none of that gets in the way of the simple fact that this tremendous moshing music. It has the bite of punk, the attitude of hardcore and the weight of doom metal. There's so much going on here that it's hard to believe that its creators consist of only two people.
Erik has developed his rabid monster into a calculated killer. It's almost baffling that Slow Forever contains practically no filler material. And it's even more astounding that the album's formula doesn't exhaust itself at any point in its massive running time. This is meticulous, finely composed extreme metal that gradually builds in intensity as songs slowly unfold. There's a noticeable difference in pace between Disc 1 and Disc 2. Epic tracks like "Hunt the Buffalo," "Beast Whip" and "King Rust" pound, stomp and strum as slow burners. But by the time the first disc ends with "Cold Breaker", you can sense the change in tempo and mood. The second disc roars in with a quicker, thrashier attack in "Elephant Graveyard" and "Final Will" that ultimately leads to the epic title track closer that brings together all the groove, twang, crust, blast and breakdown you've been subjected to for the past eighty minutes. It feels like the final chapter of a long, gripping war drama novel narrated by a violent hero turned antagonist in the middle of the Mississippi delta.
This is still a lot of music to digest, despite the fact that all the songs are strong. I suggest taking it in in pieces to keep your ears fresh. My first listen was done in segments over the course of three days due to a lack of free time, and it helped me in wrapping my head around this thing. It's such a wall of extremity and ugliness that it's hard to keep focus on it for too long. But this is a minor thing, and an aspect of the music that might not matter to some more accustomed to metal in these amounts.
Generally, Slow Forever was a brave and necessary move to push Cobalt to the forefront of metal innovation in the wake of such a dramatic array of negativity and controversy. To oust a founding band member and then present the metal community with a double album's worth of excellence after such a long hiatus is the work of champion musicians, and one that I'm sure won't go unnoticed when it's time to chronicle this year's best releases.
For more from Alternative Control, find us on Facebook, Twitter, Instagram, Soundcloud, and bandcamp.