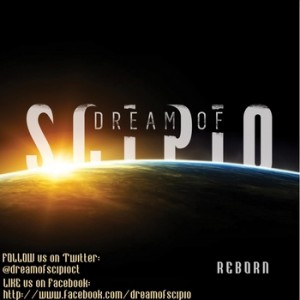 This is the first in a new bi-weekly series about music we're finding on the web.  Many of the reviews on Alternative Control are intended to be at least somewhat in-depth, but this is quite the opposite: download on Friday and post a short, conversational review by Sunday.  It's all about finding new music we enjoy and sharing it with YOU!

There are two devices I primarily use to listen to music: my laptop, with its shitty, tinny speakers, and my car's CD player.  Obviously the second one sounds much better, so I end up with a lot of burned and Sharpied CDs.  This weekend, I downloaded EPs from Dream of Scipio and Barn Burner, and then to cleanse the palette, a song from folk musician David Kaye.
Dream of Scipio's EP Reborn is the most metal you can get for a dollar.  Reminiscent of The Black Dahlia Murder but with more chugging, it made my Saturday morning errands a lot more brutal.  Can't decide if "Mind Over Murder" or "Nails and Glass" is my favorite song.  Lots of badass harmonized runs alongside headbanging "chorus-ey" sections…  A great addition to my collection of burned discs – download it for yourself on Dream of Scipio's bandcamp page.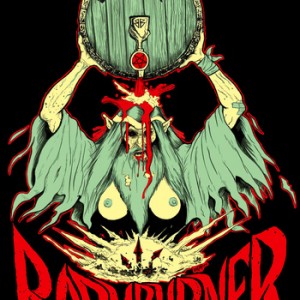 Sharing the CD with Reborn is Barn Burner's recent release, Bangers III: The Devil's War Ship.  This defunct Canadian thrash band is one of my favorites, to the point where my friends are sick of hearing me talk about them.  Barn Burner played their final show this summer, but put out these five previously unreleased songs on Christmas Eve.  Their lyrics have touched on the occult in previous work, but Bangers III takes a turn for the sinister.  Even Kevin Keegan's voice sounds different, especially in "No Rest for the Wiccan" – a doom-soaked little number that I'm pretty sure is about human sacrifice.  These aren't the fun-loving party thrashers who once made a video where hot chicks covered them in ketchup – they're all grown up, and they'll cut your fucking throat out with a ceremonial dagger.  And after listening to Bangers I and II probably a hundred times, I love every fucking minute of the new sound.  I just wish that one day there would be more of it!
(Also, this might be reading too much into shit, but are the Barn Burner guys Wheel of Time fans??  One song is called "Blade Master," and the song "Swollen Heart" includes the words, "Two men walking down the path – one's got a gun, the other a staff."  I know there are no guns in WoT, but there is a legend the characters discuss where the best Blade Master in the Age of Legends was defeated only once: by a farmer with a quarterstaff.   Coincidence?  I'll let all you WoT nerds know if I find more lyrical evidence…   If you want to help me crack the code, download Devil's War Ship here!)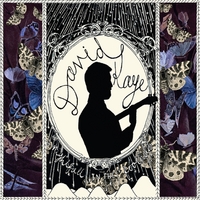 After songs about nails and glass, swallowing razor blades, and sacrificing people, a nice folk song was just the thing to lower my blood pressure.  Local multi-instrumentalist David Kaye recently put out an album called Nightfall in the Foothills; I listened to the samples on his CDbaby page and downloaded the third track, "Winter's End."  Kaye touches on familiar themes of youth, lost love, and homecoming, with a sound that borrows from various folk subgenres.  (Almost as many subgenres as metal, I'll tell ya!)  If you enjoy any flavor of modern folk, from the Avett Brothers to Bela Fleck, there will be something for you on Nightfall in the Foothills.  You can also see Kaye perform with the StringFingers Band, a foot-stomping Americana group that's hard not to dance to.
On a side note, CDbaby buyers beware: I wasn't able to burn the MP3 I'd downloaded to a disc.  When I dragged it over, I got a red "x" and the message, "This file cannot be transferred to CD."  Not sure if that's because of something I was doing wrong, or a feature of CDbaby downloads.  If you know, let me know, because the laptop speakers ain't cuttin' it!
Look forward to more Payday Downloads columns every two weeks or so.  Any suggestions for us to review?