Here it is, heshers!  The first roster announcement for New England Stoner and Doom Fest 3, May 15th-17th at Altones Music Hall in Jewett City, CT….
Orodruin — Tolkein-themed traditional doom out of Rochester, NY
Worshipper — progressive riffage from Boston
Red Stone Chapel — swamp rock coming to us all the way from Germany
Wolftooth — badass, NWOBHM-inspired Indiana stoner metal
Lotek Cruiser — Ontario sludge with death metal roots
Shadow Witch — the rock n roll shamans from Albany, NY, delivering an encore of their Halloween black light performance
Bone Church

— New Haven, CT's favorite demon-summoning rockers
Kingsnake — Bluesy, hard-hitting outfit from Philly who put on a great show
Clamfight

— Self-described "suburban working slob metal," also hailing from Philadelphia
Tickets will go on sale January 3rd, 2020 through the NESDF website.  For real, this festival is growing every year and you don't want to miss it!  Join the event here and like NESDF on Facebook for updates.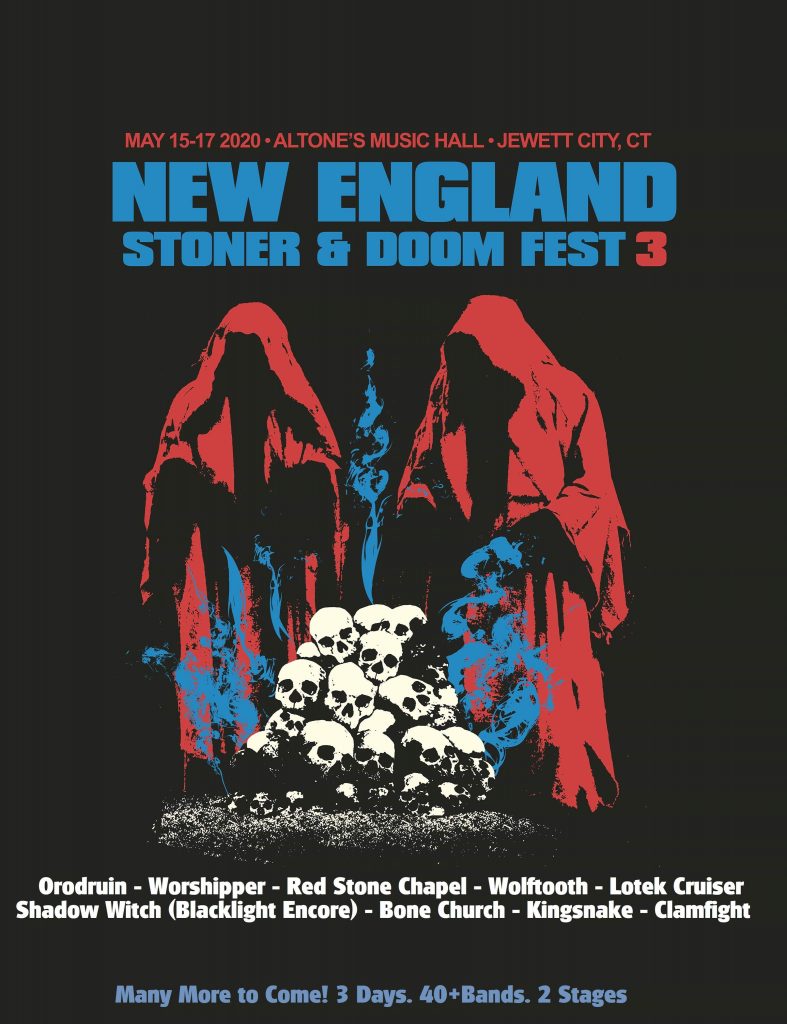 For more from Alternative Control, find us on Facebook, Twitter, Instagram, Soundcloud, and bandcamp.