Is it really almost the end of a decade?  When this blog published its first post in September 2010, "The Year Twenty Twenty" was an abstract concept.  But here we are in the closing days of 2019….  This year, Alternative Control published 156 posts featuring 170 bands.  We interviewed 23 bands and enjoyed 10 Show Me Your Patches columns.  We also did 17 premieres and hosted 15 Nerd Talks — including one penned by Cradle of Filth keyboardist Lindsay Schoolcraft!  (Who is quickly becoming an internationally renowned solo artist in her own right — check out her stuff here.)
Out of all that content, here are the most viewed articles that were written in 2019:
10.  There Shall Be Black Magic: An Interview with Brimstone Coven — Tom Pizzola interviewed these West Virginia rockers before they came up to play New England Stoner Doom Fest.  Turns out the occult runs as deep for this band as the harmonies!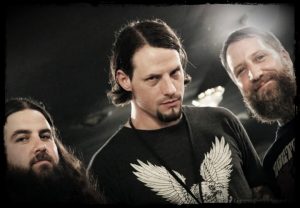 9.  Strange, Weird, and Wonderful Ways to #UnoccupyTheMall in Southern Connecticut — Our annual holiday tradition of spotlighting indie retailers made the rounds on the internet this year.  Make sure to stop by the Canvas Patch, Inpopnito, Curious Goods, Strangeland Emporium, and Weirdo Wonderland!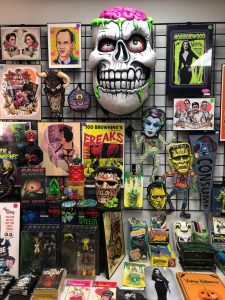 8.  MOTHS (Puerto Rico) are Flying to a Venue Near You This February — San Juan progressive stoner metal band Moths took their first trip to the mainland United States and everyone wanted to know about it!  Visit Moths on bandcamp to check out their tunes.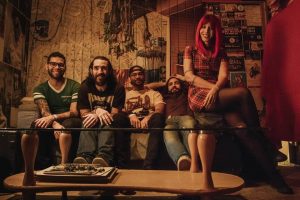 7.  AltCtrlToob Video Premiere: Auditory Armory Covers Type O Negative's "Love You To Death" — The Florida alt-metal band paid homage to one of their inspirations in this thoughtfully produced song and video.
6.  Jenn D'Eugenio on Inclusiveness, Vinyl, and Doom — The blog talked with the marketing maven and Women in Vinyl founder about, well, you can probably figure it out from the article's title.  She's also helping with the upcoming Women of Doom compilation, which you'll hear more about soon…
View this post on Instagram
5.  Women of Doom: Questions and Answers — The Women of Doom comp is due out in Spring 2020 and promises to be an excellent start to the decade.  Amy Tung of Year of the Cobra, Nighthawk of Heavy Temple, Doomstress Alexis of Doomstress, and Brad Frye of Desert Records talked with AltCtrl about the ideas behind this collection.
4.  Philly vs. Everybody: An Interview with Miller and Mike D. from The Age of Truth — These boys from the City of Brotherly Love shared their history, their thoughts on songwriting, and much more.  NSFW!
3.  The Busiest Guy in Indianapolis: An Interview with Steve Janiak — The guitarist of Devil to Pay and Apostle of Solitude talked about more than just music in this interview at Maryland Doom Fest.  Turns out the guy has a serious soft spot for four-footed and feathered friends….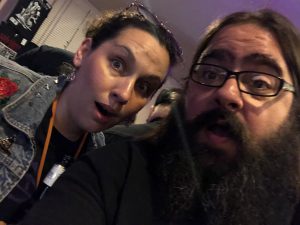 2.  Show Me Your Patches: Dread These Days — Vocalist Jeff Apuzzo of Connecticut metal band Dread These Days kicked off our Show Me Your Patches series with an impassioned ode to the battle vest.
View this post on Instagram
1. ROSTER ANNOUNCEMENT: New England Stoner and Doom Fest 3 to Feature Worshipper, Wolftooth, and more — There have been additional roster announcements for NESDF 2020 since this one, but ours was the first!  Below is the most current flier; join the event on Facebook and get your tickets starting January 3rd!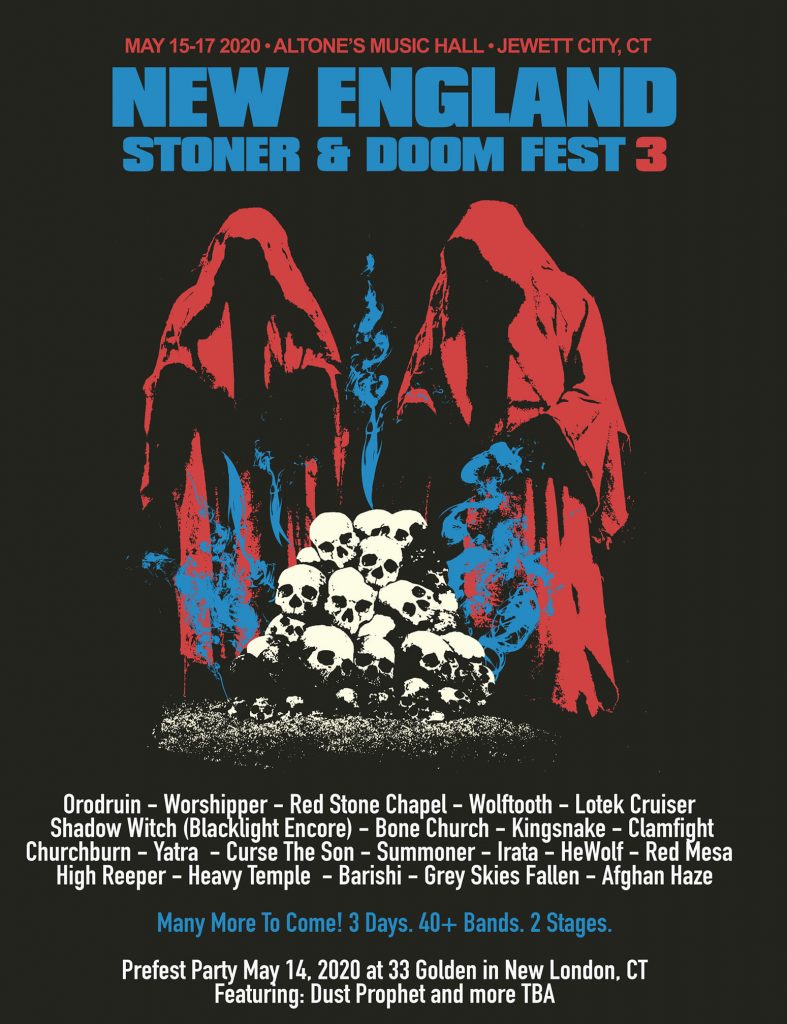 What can you expect from Alternative Control in 2020?  More band interviews, more Youtube content, more……….  You'll just have to tune in and find out!
For more from Alternative Control, find us on Facebook, Twitter, Instagram, Soundcloud, and bandcamp.