Sleeping Village Reviews started off sharing in-depth music commentary on Instagram, recently adding a "brick and mortar" website as well.  This week, The Administrator shares some patch love with AltCtrl….
I seldom get to show this thing off, so let me wax poetic for a moment. This jacket is quite young, considering, and patch collecting is something I have begun to take a little more seriously as of late. Regarding the particulars: most of the time it's damn cold here in Chicago—err, I mean, in the Sleeping Village—so at times, a jacket with sleeves is a bit of a necessity. Let's get into it!
The first patch I acquired was Witchcryer's gothic logo, which now hangs out just below the left clavicle. January of last year was the month I decided to roll up my sleeves and start a music review page, and Witchcryer's excellent self-titled debut was one of the very first albums reviewed at the Sleeping Village. This patch reminds me consistently of those first few ugly reviews. Good times.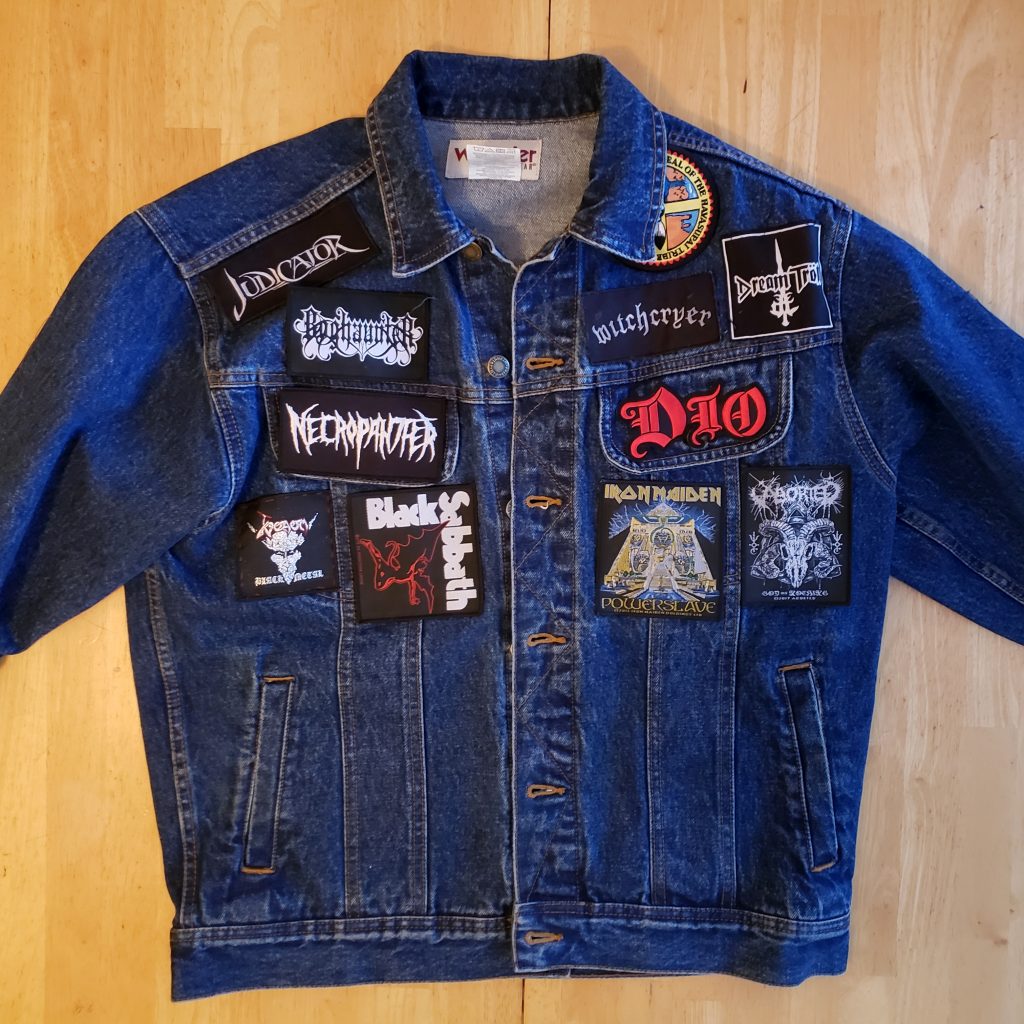 The patch I travelled farthest to obtain (in a manner of speaking) isn't musically oriented. Several summers ago I hiked and camped a tributary of the Grand Canyon with my significant other and her family. While this memento was a gift and not something I picked up whilst there, it commemorates the effort and the close bonds made on that trip. If a jacket is a reflection of oneself, I want my jacket to illustrate the places traveled and experiences garnered with my friends and family.
Lastly, the favorite patch. This is a tricky proposition for me, as I carefully consider the inclusion of every element here. The Dio patch is certainly high on the list, both because, narcissistically, it garners regular compliments, and because RJD remains one of the more influential figures in the development of my musical tastes. Visually, I love the overwrought elegance of Boghaunter's logo, as well as the stark aggression of Necropanther's font. Black Sabbath, the forefathers themselves, are the inspiration for my moniker. But at the end of the day, the patch I am most happy to see every time this jacket is removed from its abode is the largest one of them all. Scavenged from an Enchantelope t-shirt, this image is a work of art, plain and simple. Plus, the album itself kicks serious ass. Support underground bands! Wear underground backpatches!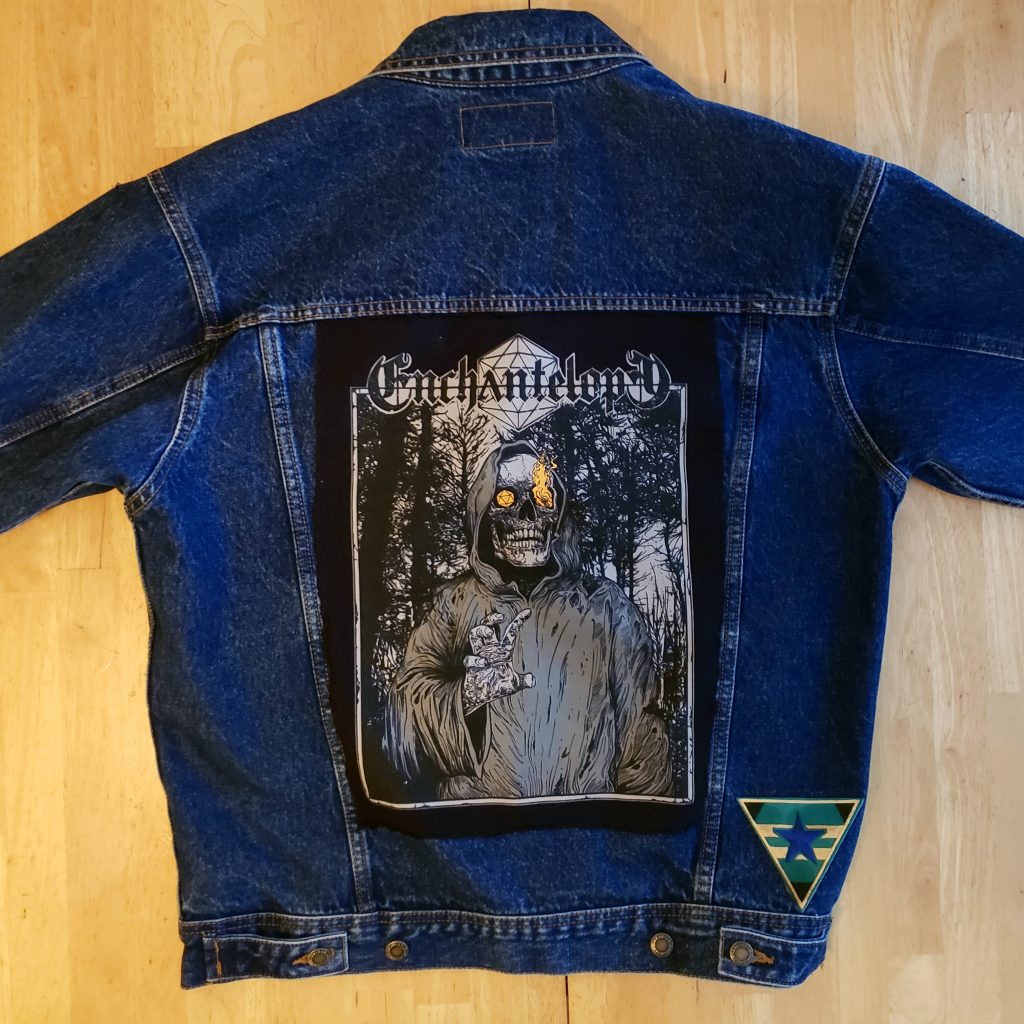 I doubt this thing will ever be truly finished, and that is by design–a jacket is an ever-evolving monument to those things that we collectively love, be it music, mindsets, or experiences. So long as I continue finding things interesting, this jacket will bear the fruits of my accumulation. The battle jacket is one of the more emotional articles in the ol' wardrobe, and the prospect of adding meaningful patches over time never fails to spark a little happiness.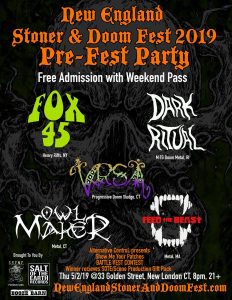 Be sure to find Sleeping Village Reviews on Facebook, Instagram, and the web!
Regional readers, wear your best battle vest/jacket/fannypack/underpants to the New England Stoner and Doom Fest Pre-Party Bash for the Battle Vest Contest on May 2nd at 33 Golden in New London!  Winner gets a prize pack from Alternative Control, Salt of the Earth Records, and SCENE Productions.
For more from Alternative Control, find us on Facebook, Twitter, Instagram, Soundcloud, and bandcamp.