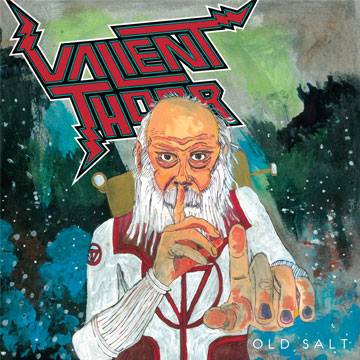 For about 15 years, this rag tag band of Venusians-by-way-of-North-Carolina have been laying waste to stages worldwide with their high octane brand of punk n roll, which comes off like the MC5 jamming with Thin Lizzy. In fact, lead singer Valient Himself has been named as one of the top modern metal frontmen in another more well known website.
Seriously, Valient Thorr knows how to really bring the rock.  I saw them open for Mastodon a few years back and they were fantastic, but I can't remember the last time they've done a headlining gig in Connecticut.  So, lucky us, we get a full dose of the band — and in smaller venue like Cafe Nine, I'm sure they'll the blow the roof off.
The band will be releasing their eighth album Old Salt on July 29 through Napalm Records. I'm sure you can expect high energy hard rock laced with socio-political lyrics, that will put a spring in your step. (Though I'm hoping for another song on pro-wrestling like "No Holds Barred" from awhile back.)
The show is Sunday July 10. (Facebook event here — note, Black Wizard is no longer on the show.  Replacement TBA.) Extend your weekend a little bit and get your rock on. It's a guaranteed rager.
For more from Alternative Control, find us on Facebook, Twitter, Instagram, Soundcloud, and bandcamp.