As some promoter in Massachusetts once said: "Support the scene.  Be the scene."
Alternative Control sure was bee-ing the scene on Sunday, as myself and some other Connecticut bloggers visited the Weston apiary Red Bee Honey.  You might wonder why a heavy metal blog is covering a bee farm.  It turns out that bees are pretty metal, as evidenced by the headbanging bee video below.
And this video where a metal lady alternately plays the cello and then dances naked in a beehive…
It also turns out that Red Bee's delicious honey is well within the realm of "everything else you need to live."  We sampled five different food and honey pairs, and I don't have the foodie vocabulary to describe how heavenly this experience was.  All I could think was that if I was sitting in a remodeled barn, tasting artisan honey drizzled over brie and blueberries, I was leading a charmed life.
And washing it down with artisan local beer to boot!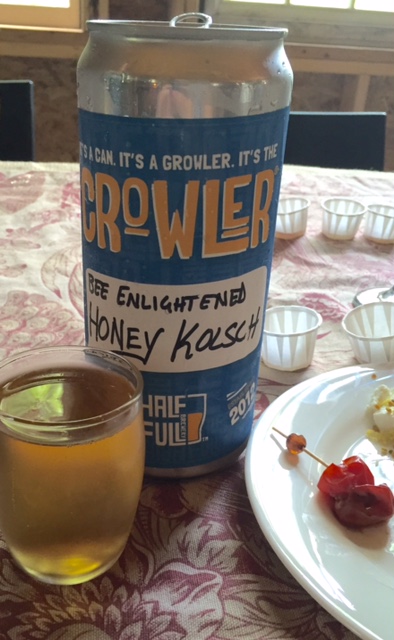 (The Maine blueberry blossom honey with brie and blueberries was my favorite pairing, by the way.  But the clover honey, which was opaque with notes of spice and hay, was my favorite out of the honeys themselves.)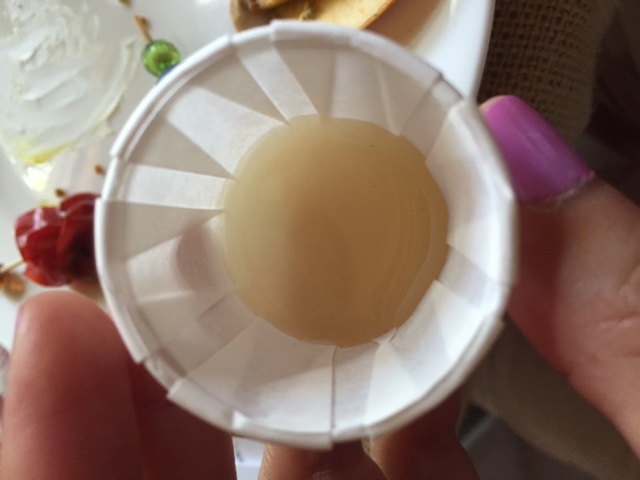 Before our tasting, Red Bee proprietor Marina Marchese talked with us about how she got into raising bees — friendly neighbor, seventeen years ago — and some cool bee facts.  For instance, I never realized that the pollen bees eat dictates the taste of their honey, or that male bees exist only to mate with a queen bee and die immediately after.  There's a topic for a black metal song…. Plus, queen bees lay thousands of eggs each day.  EACH DAY.  THOUSANDS.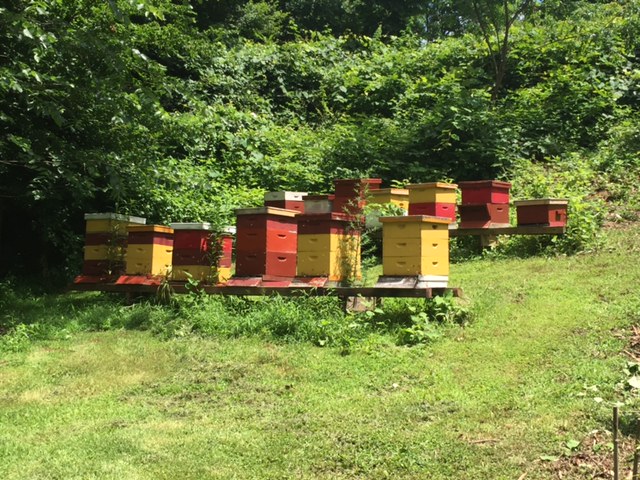 But it's not easy being a bee.   Marina told us that left unattended, the bees in her hives would succumb quickly to parasites and disease.  She strongly suggests that anyone who wants to jump on the beekeeping trend join the Connecticut Beekeepers Association to take advantage of their workshops and educational resources.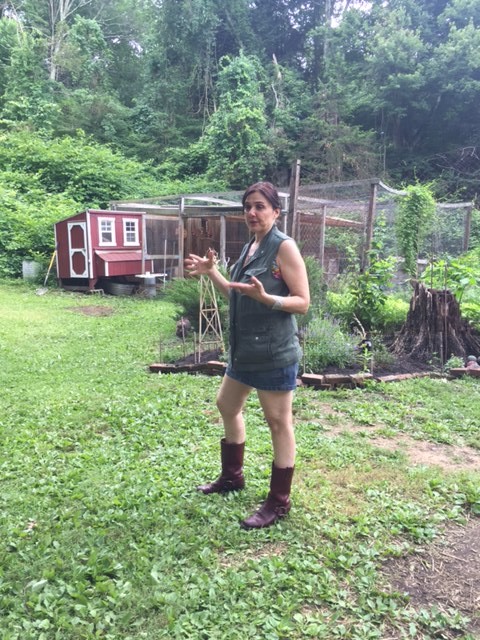 Red Bee does most of their sales online at the moment, offering over twenty single-origin honeys in addition to skin care products, books, and gifts.  Their products are also available through retailers such as Fleischer's Craft Butchery, Benedict's Home and Garden, and Fairfield Cheese Company.  Keep an eye on their Facebook page because daily "open" hours at the Red Bee Honey Barn are coming soon.  (And an address — Red Bee is a private residence as well as an apiary.)  It's definitely a fun place to stop by, and you may even get to hold a chicken!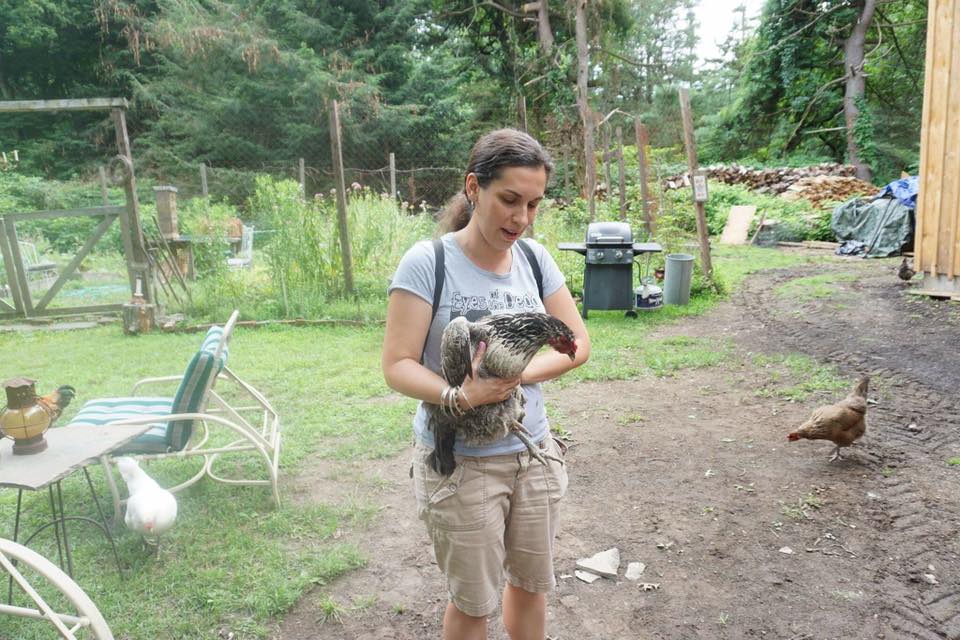 Visit our Facebook album for more pictures of Red Bee Honey and the adorable chickens.
Red Bee Honey is located in Weston, Connecticut.  Find them on Facebook, Twitter, Instagram, and the web.
And for more from Alternative Control, find us on Facebook, Twitter, Instagram, Soundcloud, and bandcamp.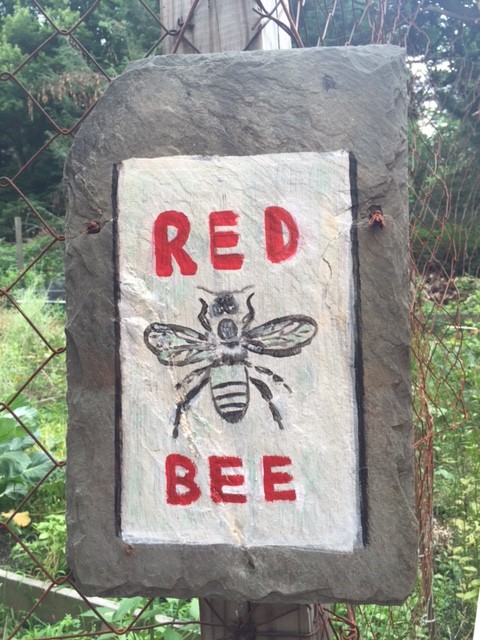 Disclosure: I was invited to Red Bee for a media event and not otherwise compensated for this post.  All opinions are my own.