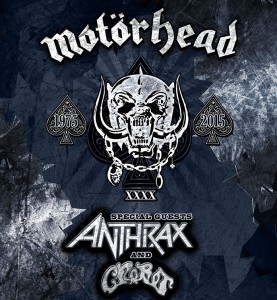 By Jim Clegg
I've been listening to Motörhead for twenty years now. I have no idea what took so long but now I can say that I finally got to see them live, at the Oakdale Theater in Wallingford CT.
The Oakdale has regular theater seating. I couldn't wrap my head around the idea of watching Motörhead from a seated position as if they were putting on a play.  I got in there and saw that they had turned the lobby into a general admission/standing room only, and I quickly relaxed.
Rewind.
My photo pass applied for Motörhead only, so I had to check my camera in at the Oakdale's security office. I was told to come back for my camera at 9:45, at which point the photographers would be escorted to the front of the stage to photograph the first three songs.  Until then, enjoy the show!
As soon as I bought a beer and found a place to stand, some jackass pushes through me and I'm wearing most of my $9 Bud Light. It's always some homeless looking dude with the hottest chick you've ever seen. What he didn't notice, however, was the metalhead in a wheelchair! Jerkface tripped and fell right over! HA! I laugh when people fall.
Fast Forward.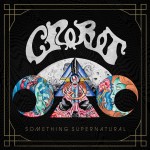 A band I've never heard of before, Crobot, opened the show. Research time!
They're a rock band from Pennsylvania who released their second album, Something Supernatural, earlier this year. Not knowing anything about them at the time though, I got into it right away. They have moments that remind me of Soundgarden. I dug it. Simple as that. Check 'em out!
Next up was Anthrax!! Holy Crap do they have energy!  I would have loved to photograph them as well. The way they feed off the crowd and each other was awesome.  You can tell Anthrax is a band of brothers having fun up there. You just don't hear that guitar crunch anymore. And the bassline to "Got The Time" is killer! The crowd participation during "Anti-Social" was excellent and the pit during "Indians" was fun to watch. No one ever talks about the drummer, so here we go: CHARLIE BENANTE RULES!!
Fast Forward.
Waiting in the office, there were other photographers hanging out. Some were quiet and minding their own business but there were a few trying to one-up each other: talking about what bands they've photographed, who they know, and what new awesome lens they have. It doesn't really matter what kind of crew you run with. There's always some gear-head that wants to let you know how cool he thinks he is and brag about all his toys. I tried to add to someone's joke at one point and got a "How DARE you" look, which was a little embarrassing and kind of awkward… But at least I didn't trip over a fucking wheelchair!
Fast Forward.
Now I'm up at the front of the stage, waiting for Lemmy, Mikkey, and Phil to show me and everyone else how a band that's been together now for 40 years does it.
Lemmy's recent health issues had me questioning how the night was going to go. The lights went out and I saw him using both hands to walk up the stairs to the stage.
Next thing you know he's at the mic. Armed with his bass guitar, he arches his neck to the Gods and barks, "We're Motörhead…and we play Rock and Roll!"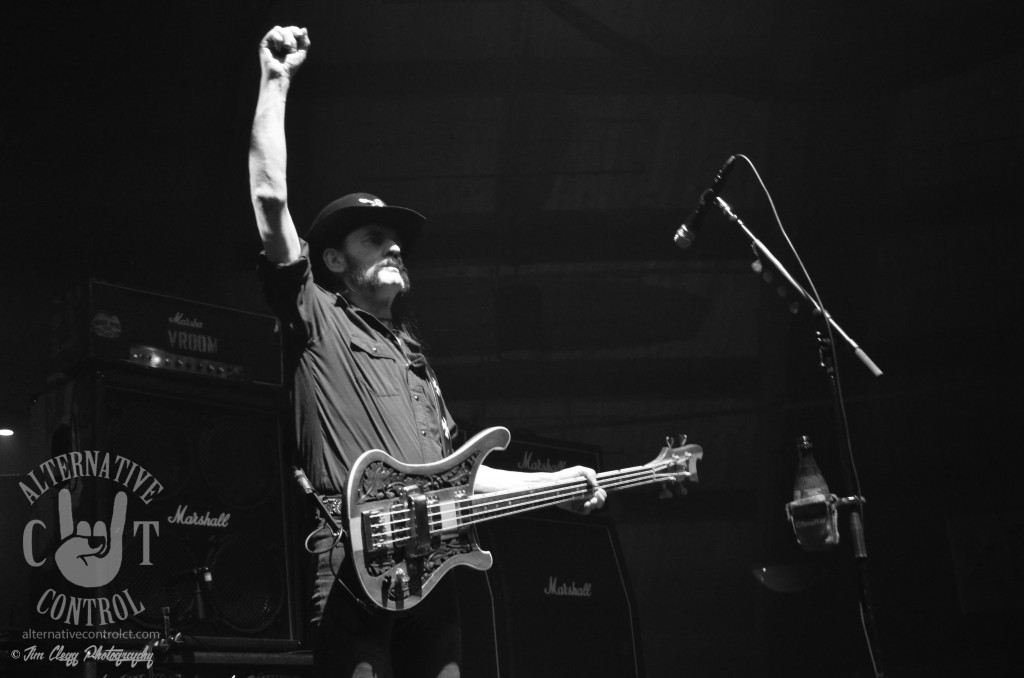 BAM!!! Crowd roars and Holy shit! I'm at a Motörhead show! It's time to take pictures!
"No Class," "Stay Clean," and "Metropolis" were the first three songs, played one after the other with little or no introduction. Phil was rocking out; his solos were tight, playing to the crowd and the cameras. It was hard not to watch him. Mikkey's drum solo was awesome!! His kit is so monstrous, all you can see is his blonde hair going nuts and blurry arms hitting cymbals. I'm a big fan of his drumming and that of old drummer Phil Taylor. There's no reason why any punk or metal drummer shouldn't know of these two men in my opinion.
Lemmy. I've watched so many interviews and documentaries featuring this man. From what I hear, he doesn't drink or smoke anymore – or at least not as much – ANYWAY – he's the dude in the corner of the bar, keeping to himself with his bike parked outside in his own parking space: the sidewalk.
If he has something to say, he's going to choose who he says it to. And when he does, your ears better be clean.
At 69, Lemmy still has something to say. I've heard people say that Motörhead is predictable album to album, live show to live show — and I don't get that. You go to the same restaurant time after time because you know the menu and you know what you're going to get. You don't go to a liquor store and ask for a tuna melt! My opinion: Lemmy knows exactly who he is and if you don't like it, you can fuck off somewhere else.
"The Chase Is Better Than The Catch," "Bomber," "Ace of Spades," and "Overkill" were other favorites played. How could they not play the last two, right? Songs like "Rock It" and "Lost Woman Blues" didn't get the crowd response I think they were hoping for, but not every set list is going to be the set for everyone. With 40 years and 22 albums under their belt, who's to say what are the hits and what aren't?
Overall, I'd say the night was a success. My battle vest got some comments drunkenly screamed at me throughout the night (mainly in the Men's room). My selfie attempt at the stage got some laughs from people in the front row. Matt Injection from the Lost Riots and I ran into each other for a quick hello. I had a good time and got to see my first Anthrax and Motörhead show thanks to Alternative Control. Did those last three sentences kind of rhyme? I just read it over and it seemed to flow. Words.
Thank you to New Ocean Media for helping us to cover this show.
For more photos, see Alternative Control's Facebook album.
And for more from AltCtrl, like us on Facebook or follow on Twitter/Instagram at @AltCtrlCT!