A heavy metal lifer, Tommy Stewart began his official music career with the Metal Blade thrash band Hallows Eve in the mid-1980s. Almost forty years later, he's still holding the horns high as the CEO of Black Doomba Records, owner of the Blue Ogre Noise Lab recording studio, and the main man in his eponymous project Tommy Stewart's Dyerwulf.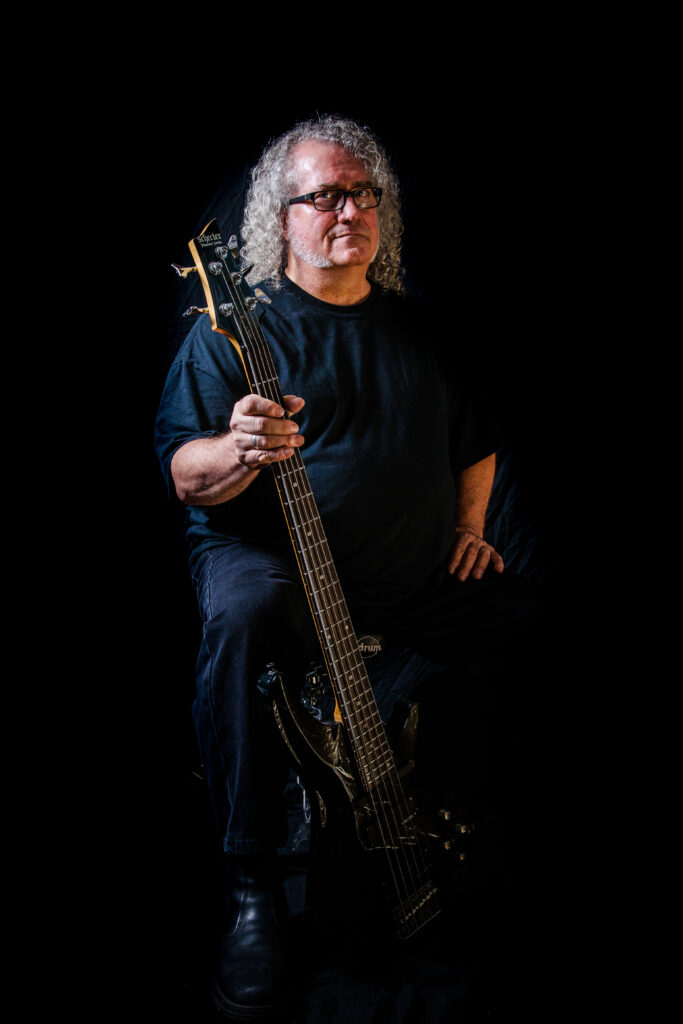 Surely the man wears a lot of hats, and this isn't the first time he's crossed paths with Alternative Control — read our 2019 interview with Stewart at Maryland Doomfest here.
But today, it's all about Tommy Stewart's Dyerwulf! The project will release the album Doomsday Deferred on September 3, 2021 via Black Doomba.
AltCtrl is extremely pleased to premiere the first single, "Shadow in the Well". An ominous journey through a fairy tale forest, there are haunts lurking behind every chord change. A dyer, er, dire divination will surely appear to anyone gazing into this well's waters.
Stewart says of the song,
"'Shadow in the Well' is based my great-grandmother sharing some country folklore when I spent summers with her at her old farm complete with outhouse, no electricity, and a well. She told me that if I threw a rock in the well, the images would show what's coming to me someday in the reflective ripples."
Listen to "Shadow in the Well" below and keep an eye on Black Doomba's bandcamp to preorder Doomsday Deferred in digital, CD, cassette, and vinyl formats.
---
Connect with Black Doomba Records on Facebook, Twitter, and Instagram.
---
For more from Alternative Control, find us on Facebook, Twitter, Instagram, Soundcloud, and bandcamp.
Plus, follow our 2021 coverage playlist on Spotify! #nogarbagetracks
Enjoying our content? Support the site on Ko-fi and Patreon!