It's not easy to cover a seminal band like The Doors — but Connecticut doom outfit When The Deadbolt Breaks meets this challenge with their unique interpretation of the hypnotic track "My Wild Love." It will be featured on Until It All Collides: The Nightmare Versions, coming out on November 27th via Desert Records.
And indeed, this upcoming release is a "unique interpretation" in itself. Comprised of three classic WTDB tracks and the Doors cover, all songs have been remixed by industrial mastermind Juno6 in a sound that's reminiscent of Nine Inch Nails and Godflesh.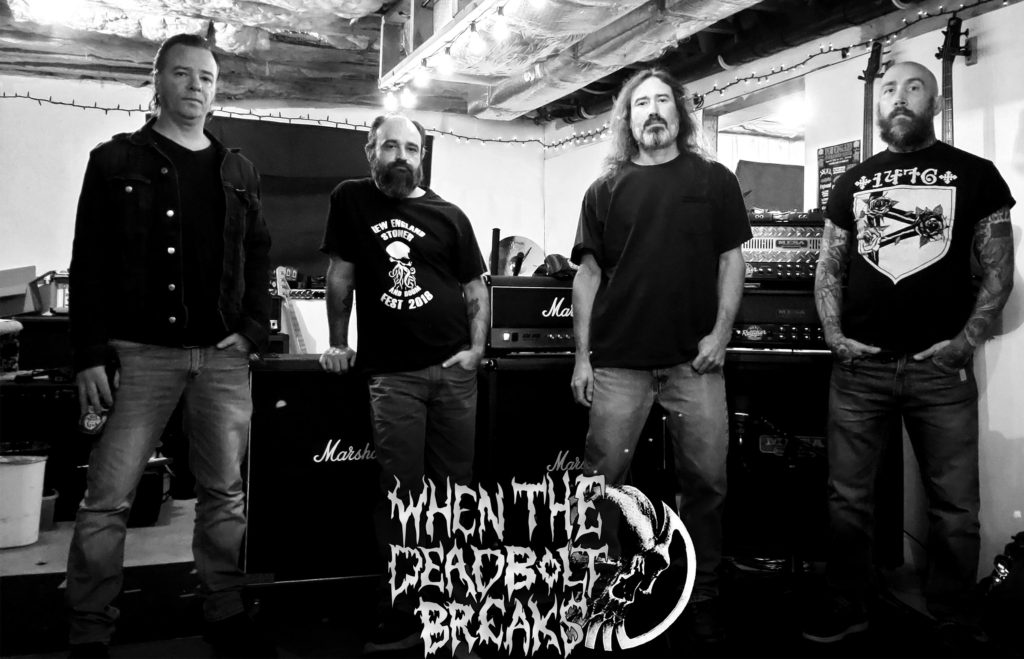 Aaron Lewis of WTDB says, "The Doors are one of my favorite bands from the 60's/70's, and 'My Wild Love' has always fascinated me because its so simple, yet so dark and mysterious. When we decided to do the re-release of Until It All Collides,  I had a long conversation with Steve Juno6,  to see how we could put music to it and still keep the integrity of the song. So after a long discussion, and a few different versions, We felt this one was definitely what we were looking for. Juno6 is a master of what he does, and this has been a great collaboration.  The Doors are and we're an amazing band, so we're not trying to mess with their perfection, but more to pay tribute to the Doors, and the gift they are to rock and roll.  We hope you enjoy it!"
In this blog editor's opinion, doing industrial remixes of handpicked material, including a deeper-cut cover song, is a clever way to release new music in the unusual year that is 2020 — and it's obviously a big departure from WTDB's characteristic sound. Fans new and old will enjoy this fresh version of WTDB.
So without further ado, check out "My Wild Love" below!
Album Information from Desert Records
The three remixed songs are pulled from three different Deadbolt albums:
"Until It All Collides" from the 2016 album of the same name.
"Just Before Twilight" from the 2010 album, Last Day of Sun.
"Floyd's Machine" from the 2018 album, Angels are Weeping…God has Abandoned.
Release Date: Friday November 27th (Black Friday) on Bandcamp and all Major Streaming Services.
https://desertrecords.bandcamp.com/
https://whenthedeadboltbreaks.bandcamp.com/album/until-it-all-collides-the-nightmare-versions
Connect with WTDB and Desert Records
---
Band photo and review copy courtesy of Desert Records. All opinions are our own. For more from Alternative Control, find us on Facebook, Twitter, Instagram, Soundcloud, and bandcamp. Plus, follow our 2020 coverage playlist on Spotify!
Enjoying our content? Support the site on Ko-fi and Patreon!