'Tis the season to go shopping — and if there was ever a year to support local businesses, 2020 is it! Thanks to the magic of the World Wide Web, a shop that's "local" to one person can probably be browsed from thousands of miles away.
This year, my #unoccupythemall column will focus on small businesses that sell vinyl records, both local-to-me and local to the internet. (I now own a whopping five records and look forward to the day that Santa brings me a record player, so I can tell everyone how much better Bruce Springsteen's Born In the USA sounds on vinyl maaaaaaaaaaan.)
---
First up is Static Era Records of Milford, CT. This newly opened shop has a growing selection of mainstream and rare vinyl, punk and hardcore memorabilia, and vintage t-shirts; it also serves as the official headquarters of "Static Era Records: The Label" and Wargod, a label that focuses on vinyl soundtracks and reissues.
Run by Jay Reason and Mark Silverman, the record shop is a welcome addition to the downtown Milford landscape, as well as an establishment that seeks to embrace bands from the area. Reason said, "We want local music in here. People are so open to coming in…. At the end of the day, I am a hardcore kid. I'm a musician too, so I understand that these things are important and that we have these outlets."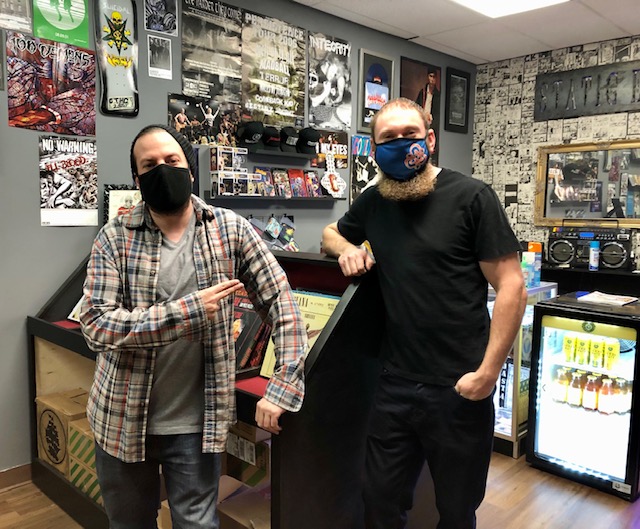 Static Era is just steps from the train station, Cafe Atlantique, Scratch Baking, and several local watering holes — so you could really make an afternoon of browsing records, drinking good coffee, and strolling the scenic Milford green. Or if online shopping is more your speed, check out Static Era and Wargod's respective websites (listed below). Wargod has just reissued the soundtrack from Don't Tell Mom the Babysitter's Dead, along with albums from 90s favorites Sponge, Fuel, and Eve Six. Static Era has music from Husbandry, Tear Drop, and more.
Visit Static Era Records
43 River Street
Milford, CT 06460
‪(475) 444-3663
Hours
Friday – Saturday: 12 to 6pm
Monday – Thursday: By appointment, click here to book.
Online Shopping
https://staticerarecords.com/ (Scroll down to see releases) https://www.wargodcollective.com/
---
Next on the list is another brick and mortar store that's a bit more of a train ride for me: Vinyl Fantasy in Brooklyn, NY.  Opened in 2013, the shop sells metal and punk records of many subgenres, in addition to comics, books, patches, and household gifts — in other words, something for everyone on your holiday shopping list!  Co-owners Ilana Engel and Joe Cozza refuse to be beaten by the pandemic.  Engel told Alternative Control, "It's been a really rough year, but we pushed ourselves to build an online store which has definitely helped."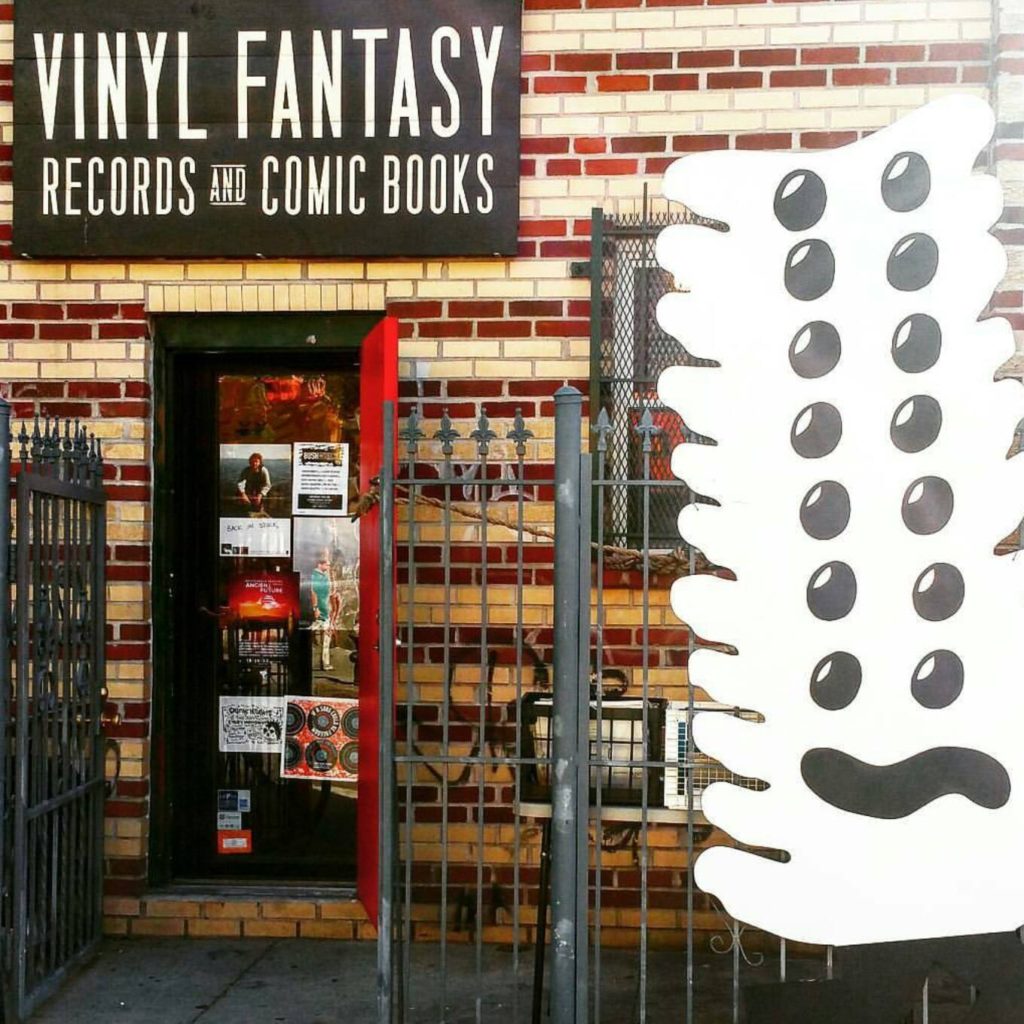 To receive merchandise in time for Christmas, Engel recommends placing orders by December 10th for domestic shipping and this week for international shipping.
Visit Vinyl Fantasy
194 Knickerbocker Ave
Brooklyn, NY 11237
Mon – Fri, 2pm – 7pm
Saturday, 12pm – 7pm
Sunday, 1pm – 6pm
Online Shopping
---
And finally, I'd like to shine a light on one of the site's sponsors, Heather's Records & Relics. This Illinois-based eBay shop sells vintage vinyl, collectibles, and original photography. In the Records department, Heather has a lot of oldies (a la Frank Sinatra), classic country, and 60/70s music. I already snagged the Dolly Parton Christmas album, so you can't have that one!
You'll also find an assortment of Christmas ornaments and glassware in the Vintage section of Heather's store, so check it out if your tree needs a little, ahem, sprucing up. With 100% feedback shared from 129 buyers, you can be confident that your items will arrive quickly, intact, and in the condition described.
Online Shopping
https://www.ebay.com/str/heathersrecordsandrelics
---
What's your favorite local-to-you or local to the internet record store? Leave a comment!
For more from Alternative Control, find us on Facebook, Twitter, Instagram, Soundcloud, and bandcamp. Plus, follow our 2020 coverage playlist on Spotify!
Enjoying our content? Support the site on Ko-fi and Patreon!