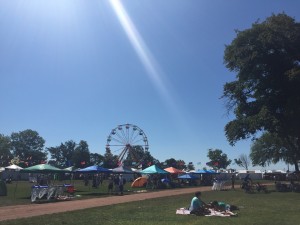 Gathering of the Vibes' 20th Anniversary Spectacular wrapped up this weekend, and I was grateful (pun intended) to attend on Friday and Saturday.  Originally founded to celebrate the life of Grateful Dead frontman Jerry Garcia, the festival has graced Seaside Park in Bridgeport eleven times over the years.  And while it certainly features plenty of jam bands, this year's Vibes also hosted soul, bluegrass, reggae, funk, and pop-punk.  Here are a few of the highlights from my quest to cover the fest…
Friday Morning: Nattali Rize & NOTIS
At a bright and early 11:00 a.m., this Jamaican-by-way-of-Australia reggae collaboration took the Green Vibes Stage to give concertgoers a musical and social wakeup call.  With songs espousing brotherhood and human rights, they soon had the bleary-eyed crowd dancing off their hangovers.  Lead singer Nattali Rize, herself of Native American and Samoan descent, even took a moment to acknowledge indigenous peoples across the world — perhaps aware that she was performing less than a hundred feet from a statue Christopher Columbus?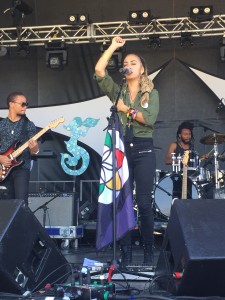 Later in an interview, Rize and drummer Wayne 'Unga' Thompson  discussed the role they feel music has in social change, saying "We can help create a shifting consciousness.  […]  It feels like people are ready to hear our message."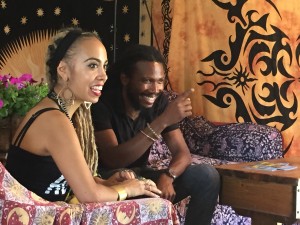 Then an interviewer brought up Cecil the Lion in relation to their song "Lionhearted" and things got a little dark…  But anyhow,  this is definitely a band to check out if you're into reggae or world music.  Next time they're in town, Nattali and the NOTIS guys should sit in with Black Rock Social!
Friday Afternoon: Sharon Jones & the Dap-Kings
If you ever get a chance to see Sharon Jones & the Dap-Kings, you need to take it.  Their songs sound great on my car radio, but their live show just knocks it out of the park.  59-year-old Jones, a former corrections officer, is a sequined fireball on stage.  At the Vibes performance, she was backed by nine Dap-Kings and two Dappettes (the heavenly Saun and Star, who teased the audience with a few of their own numbers before Jones came out).
The band opened with "New Shoes" from their 2011 album Soul Time, then regaled the crowd with a mix of covers and originals.  The performance went from exuberant to transcendent, though, with 2014's "Get Up and Get Out" — Jones described how what was once simply a song about throwing out a lousy boyfriend had transformed into a battle cry during her own fight with pancreatic cancer.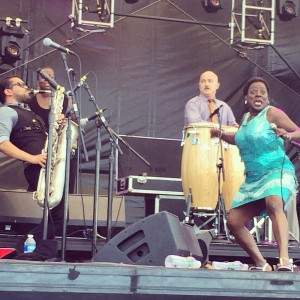 The set was over shortly after that, leaving concertgoers wandering in a daze and saying things like, "She's the real deal" and "That's the best set you'll see all weekend."  You can hear Jones discuss the soul revival, her health struggles, and more in the interview below:
Saturday Afternoon: The Gaslight Anthem
The final show of this punk band's 2015 North American tour was at, of all places, a hippie festival.  I also didn't realize until checking their Facebook page while drafting this article, that the band had announced just days before Vibes that they would be taking an indefinite hiatus after finishing their August European tour.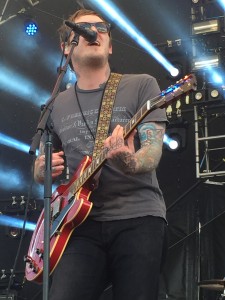 So no wonder that every person in front of the stage was singing every word to every song…  And goddamn, were those some bittersweet songs.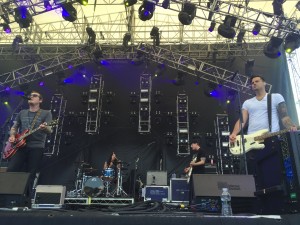 This is only a tiny slice of the four-day festival — there were over forty bands, good vibrations for miles, and even a few successful marriage proposals!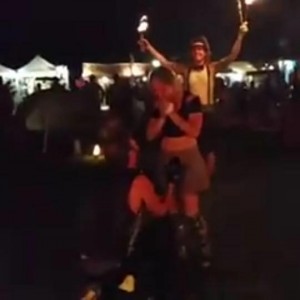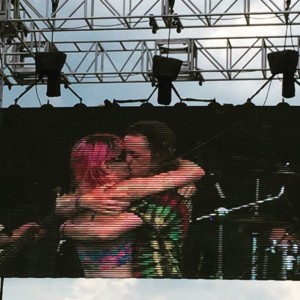 Visit Alternative Control's Facebook album for more pictures of bands and fans, and stay tuned for Marney Tyrell's coverage of the Sunday show.  See you at Vibes next year!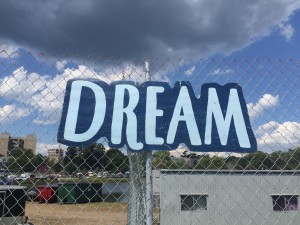 And if you want to sneak-peak things next time before they hit the blog-o-sphere, like Alternative Control on Facebook or follow on Twitter/Instagram at @AltCtrlCT!