By Amanda Bloom
Originally published in The Mercurial.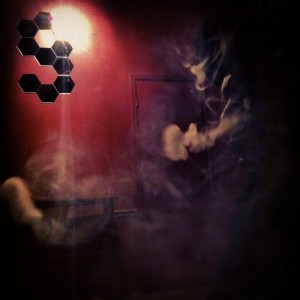 According to Danbury Zoning Enforcement Officer Sean Hearty, Cloud 9 owner […] Dev Patel had originally wanted to open his business as a hookah bar, but instead opened as an entertainment center since hookah lounges are not permitted in Danbury's Central Business District (CBD), the main downtown area also known as CityCenter.
Patel said in a phone interview that Cloud 9 was operating as a hookah bar but also offered customers live djs and dancing.  Patel also said that Cloud 9 was extremely successful in its first month, so much so that he was looking to start a new business venture in another empty Ives Street storefront. Posts made on Twitter promoting Cloud 9's hookahs prompted an inspection of the business on March 24, and subsequently, its closure.
Hearty said in a phone interview that in order for Patel to reopen as a hookah bar, he would have to apply to the Zoning Commission for an amendment to be made to the CBC's list of permitted uses.  Patel feels that city officials misinterpreted his business and that Cloud 9 is operating primarily as an entertainment center.
Patel is interested in applying for a zoning amendment, but he is wary of the outcome.
"This is where it could get tricky," he said.  "If they don't want [a hookah bar] in Danbury, they'll try to do everything in their power to prevent us from having one.  But the thing is it is legal.  I'm speaking with a few lawyers right now to see what we can do."
While Patel's skepticism about the city's receptiveness to hookah bars may be right (in a phone interview, Mayor Mark Boughton said he had reservations about having one in Danbury), Patel's statement that hookah bars are legal is incorrect, as is Hearty's statement that an amendment to the CBC would allow for a hookah bar to open in Danbury.  In essence, new public hookah bars are no longer allowed to open in the state of Connecticut.
The owner of La Sheesh hookah bar in New Haven, Ajim, who opted to use only his first name, explained in a phone interview that his hookah bar is in operation because he opened the business prior to December 31, 2010.  Connecticut Substitute Senate Bill No. 415, dated April 28, 2011, does not allow smoking in hookah lounges, save for those opened prior to the December 2010 date, provided the business does not expand or move and is in compliance with Department of Public Health (DPH) regulations.  The bill adds hookah lounges to a long list of places where smoking is not allowed and includes establishments such as restaurants, bars, elevators, and dog race tracks.
The DPH has yet to adopt regulations for hookah lounges but is requested to do so in the bill by July 1, 2013.  It's possible that existing hookah bars may be affected further by these future bylaws.
Bill No. 415 does not include entertainment centers as non-smoking areas, so Cloud 9's future depends on whether or not they can convince city officials that they operate primarily as an entertainment center.
See also: "Danbury closes downtown hookah bar" from the Danbury News-Times, 4/2.