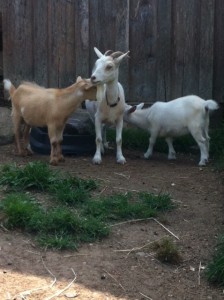 If you want to go on an afternoon outing that doesn't involve sitting at a bar or staring at a screen, a trip to the Stamford Museum and Nature Center might be just what you're looking for.  Located at 39 Scofieldtown Rd., the SMNC boasts beautiful hiking trails, seasonal exhibitions — and of course, a lot of cute animals.  (Because no matter how hard you pretend to be, there's nothing more adorable than river otters and baby goats!)
Here's all the info you need:
Hours
Bendel Mansion & Galleries
Mon.- Sat., 9 am – 5 pm; Sun., 11 am – 5 pm
Overbrook Building
Hours vary
Heckscher Farm
Daily 9 am – 5 pm; April – October
Daily 9 am – 4 pm; November – March
Nature's Playground
Daily 9 am – 5 pm (weather permitting)
Animal Embassy
Tues. – Sun. 10 am – 2 pm; January – May
Summer Hours: Tues. – Sun. 10 am – 3:30 pm
Observatory
Friday nights, 8 pm – 10 pm (8:30 pm – 10:30 pm summer) weather permitting.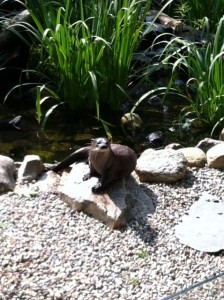 Admission
Adults: $10
Seniors (65+): $8
Students (18+): $6 (with valid ID)
Children (4-17) $5
Members, children 3 and under, and visitors with a bus pass or transfer ticket: Free
The SMNC has a tarantula exhibit in the museum through September 3.  They also host a farmers market on Fridays through October 26, from 10a-2p (no admission fee required).
What are some of your favorite Connecticut spots?  Leave a comment or contact us!