Every year around the holiday season, we enjoy sharing local or non-corporate gift ideas — whether the gifts are tried and true, homemade, or quirky, it's an Alternative Control tradition to #unoccupythemall!  Read on for some suggestions from the Headbanging Hostess…
The Village Farm – 682 Kent Road (Rt. 7), Gaylordsville, CT
This past spring I started hiking up mountains, and since there are none in lower Fairfield County I found myself driving up Route 7 every weekend. One day on a whim I pulled into The Village Farm. Their signs promising fresh produce had enticed me every time I passed them and on that day I decided to take the plunge. The stand was unmanned and I was both impressed and taken aback by their honor system of payment. "This would never work on Cove Road," I thought, as I filled my bag with yummies, added it up and left my money in the slot. On my next visit the place was packed and Lise (one of the owners) added up my yummies and told me it was $12.40. That wasn't enough I thought and I made her add it up again. Sure enough it was $12.40, but I gave her 15 and told her to keep the change. 
I've been back there at least twice a month since then and am always impressed with their selection. Delicious decadent High 5 Pies, sinfully delicious Nimbus cheese (like brie, perfect for grilled cheese with thinly sliced apples), small batch ice pops, ciabatta rolls, honey, maple syrup, jams, jellies, and pickles, you name it they carry it.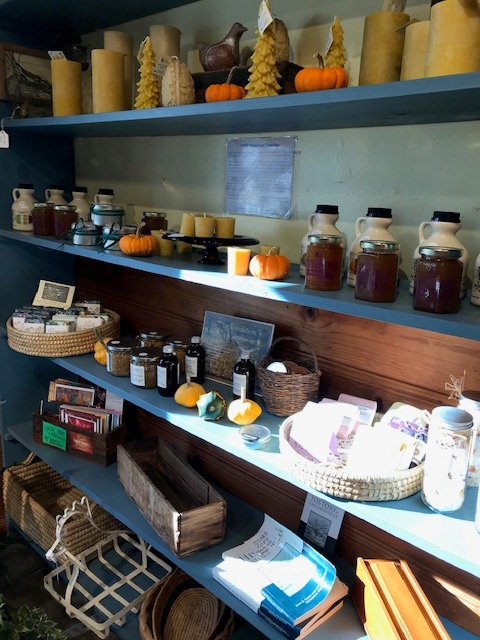 For Christmas they expand their selection of gifts and Brian (the other owner) told me to come back weekly because they constantly have new products coming in from local artisans. On a recent visit I snatched up a beautiful necklace by Soulbath, some beautiful beeswax candles from Swift Farms, lavender soap and hand balm by Dr. Dandelion (imported from Maine), and some beautiful little handmade zippered bags. They also had dream pillows, some beautiful art prints that I know for a fact Alternative Control readers would enjoy, bracelets, rings, dried herbs, tea and more.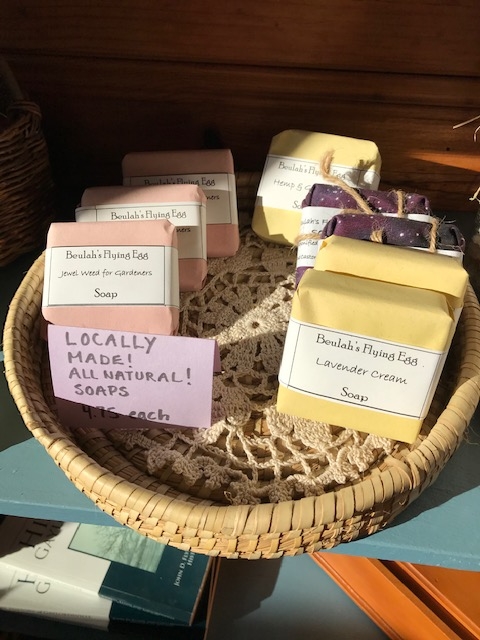 The Village Farm is one stop shopping at its best. Supporting local business, local farms, and local artisans all at once. Stop in and see what they have and tell them Vanessa sent you (I warned them you'd be coming). Brian and Lise are two of the nicest, hardest working people you'll ever meet (The Village Farm is open 7 days a week. January is their weekend). 
NOTE: If you want more bang for your gasoline bucks consider stopping at the New Milford Goodwill on your way up, possibly they nicest Goodwill in the state. Also, Housatonic River Brewing is on the way to Gaylordsville. And once you've stopped at The Village Farm keep going north on Route 7 and you'll hit Kent. Park the car and walk around the town, not a big box store to be had.
Steep Endurance
Continuing with my love of giving experiences instead of gifts, I give to you the good people of Steep Endurance. I found out about them completely by accident. I never have been nor never will be a trail runner, I'm too top heavy for that. But these people are just inspiring. One day when hiking Macedonia Brook State Park we discovered there was a trail race going on. Some of the runners were doing 50k! That's roughly 30 miles (emphasis on roughly, given the terrain). Runner after runner passed us by and we showered them with accolades and they went by. So inspiring what the human body can do. Some of them did the 30 miles in the same amount of time it took us to do 8!
If you or someone you know is passionate about running Steep Endurance offers coaching services in addition to sponsoring several races a year. And if running ain't your thing I highly recommend volunteering at one of their races. Witnessing something outside of your comfort zone is truly inspiring. I volunteered at their Mohawk Mountain Race, met so many interesting people and had many great conversations. It was an awesome experience. Sometimes walking through a new door can not only open up a new world, but it can shed new light on your own world and help you see your personal passion in a new way.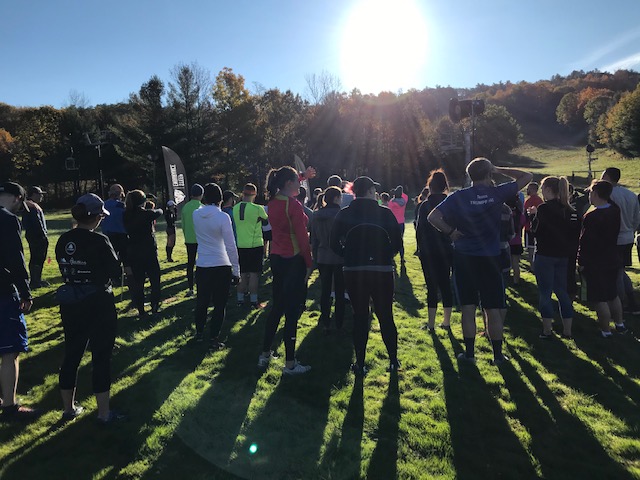 What's your favorite way to #unoccupythemall during the holiday season??  Leave a comment!  And find more #unoccupythemall ideas here.
For more from Alternative Control, find us on Facebook, Twitter, Instagram, Soundcloud, and bandcamp.