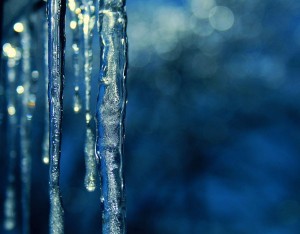 In an ironic twist, the giant blizzard this weekend interfered with drop-off dates for The Mercurial's juried art exhibition "The Melt."  They have extended the deadline for drop-offs to 2/15 and 2/16, to give the snow a little time… to melt. See the press release below for more details:
Icicles dripping. Glaciers fading. Cheese oozing on a hot sandwich. A hinted smile. A choked emotion, seeping out into paint, or steel, or ink.
The Mercurial is inviting artists of all media to capture their concept of "The Melt" in its 2013 juried exhibition.  Submission drop off days will take place February 6 through 16 (drop off days extended due to weather), and the exhibition will open to the public for regular gallery hours on Saturday, February 23.  A reception will he held that evening from 5 to 7pm and will feature artist meet and greets and refreshments.
The exhibition's best in show will be selected by The Mercurial Gallery co-curators Amanda Bloom and Katie Bassett. This artist will be awarded a solo exhibition at the gallery in the 2014 schedule.
For a submission form and more details on submitting work to 'The Melt', visit themercurialgallery.com.
The Mercurial Gallery, located at 11 Library Place in Danbury, Connecticut, is a traditional art space dedicated to fostering adventurous and accessible art in downtown Danbury.  Regular gallery hours are Wednesday and Friday from 11am-5pm, Saturday from 1-5pm, and Sunday from 1-4pm.
New drop-off dates:  Friday, 2/15, 11-5pm, Saturday, 2/16, 1-5pm.
Exhibition dates: February 23, 2013 – March 22
Opening reception: Saturday, February 23, 5-7pm
The Mercurial Gallery is located at 11 Library Place in Danbury, Connecticut.
Parking is available directly across the street from the gallery in the Charles A. Bardo Parking Garage.  Main Street parking is free on Sundays and after 5:30pm. For more information, call The Mercurial at (203)744-9179, email [email protected], or visit themercurialgallery.com.