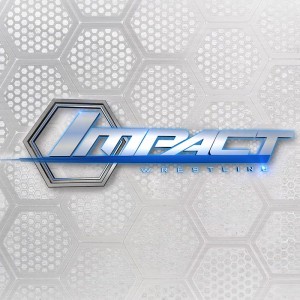 Well, the writing seems to be on the wall for TNA Wrestling — no matter what they do, it looks like the company will more than likely go out of business sooner than later. But instead of just being a complete jerk and gloating over its misfortunes, like some other members of the IWC, let me say that I will be saddened to see another wrestling promotion go down the tubes.
Did they do it to themselves? In some ways, they did. But I don't believe it was through putting out a terrible product. Up until recently they had a deep, talented roster, but with all the talent leaving, that will surely cripple them going forward.
For me, the company did provide an entertaining alternative to WWE for a few years. In fact, I started watching it because I was fed up with the crap WWE was force feeding down my throat. In fact, around the time of its first television deal with Spike TV, it had a talented roster of young workers being guided by some great veteran wrestling minds.
However, the fate of the company was sealed when they hired Hulk Hogan and Eric Bischoff to run the promotion.  Once these two took over, they did the exact same things they did to kill off WCW a few years back: they put past-their-prime talent over the younger, hungrier, and more talented wrestlers that the promotion had on its roster.  Yes, the company did indulge in some really ridiculous (even for wrestling) storylines after that, but to me Hogan and Bischoff's management was the line in the sand that signaled the beginning of the end.
(By the way, WWE has done its share of stupid angles and such over the years, but they can always absorb the losses because they make more money. In addition, people complain about the company on the internet, but they still watch it, which makes no sense to me. If it's that bad, why waste your time?  I think they're a mixed bag at best. They do some things good, some things bad. When the bad outweighs the good, I go searching for alternatives — exactly what I did with TNA and now do with Lucha Underground, which is my favorite wrestling promotion right now.)
They didn't always do everything wrong. In fact, they did women's wrestling much better than the WWE for years. Yes, I know there is some great women's talent in NXT now, but it hasn't always been that way. For many years, TNA had the best women's wrestling going. (Seriously, go back and watch some of those matches between Gail Kim and Awesome Kong to see what I'm saying. In fact one of their matches headlined a televised program long before the WWE re-discovered the glories of women's grappling.) Kim left WWE because they weren't using her talents in the best way. I'm sure it amuses her that they are now starting to take women's wrestling seriously, because they sure didn't when she was there.
Also, they were doing tag team wrestling much better. In fact, up until now, they had some really great tag teams in their ranks who delivered amazing matches. In addition, their X-Division has brought exciting, high-flying wrestling to the forefront. For awhile, they managed to keep a pretty good roster despite all their issues.  But recently the company has bled a lot of talent. In addition, Destination America moved the show from Friday to Wednesday and added Ring Of Honor Television as a lead-in show. To me, that seems like three hours of solid wrestling — but to others, well, keep complaining about the WWE while watching it.
In addition, there are also rumors that Jeff Jarrett's new promotion, Global Force Wrestling, has entered a partnership with TNA. In fact, they bought the former TNA owner back to win a match at their most recent PPV. Will there be an invasion angle? I don't know. We'll see how this all plays out. I'm hoping they can find a way to make it work, but there might be too many factors working against them.
So before you say they got what they deserved, or your knee-jerk reactions of "TNA Sucks," I just want you to know that they didn't do everything wrong all the time. But we know on the internet people love to make all or nothing type statements, while not doing anything to actually back up their statements.
I'll leave you with this.
I have a friend and co-worker, who used to be a wrestler. We'll call him Doctor Suplex PHD. Not surprisingly, we talk wrestling during our downtime at work. He can be very picky with what he likes, somewhat like me, plus he brings actual in-ring knowledge to our discussions. He always tells me that there should be more than one wrestling promotion out there and that he actually enjoys the wrestling that takes place in TNA more than Lucha Underground. (That's a debate for another column.) So, it might not just be the actual wrestling that is the problem, but a lot of the bad financial decisions the company has made in the past. That is important. Obviously, you need to have a solvent company, but to just say it just outright sucks and was always terrible is juvenile and misguided.
Really, who knows what the future holds for the company?
We could always use alternatives.