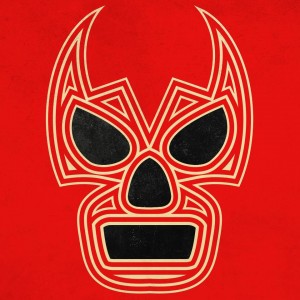 Well, since the response on the first installment of this column was well received, I've decided to do another installment of my not so humble opinions on the world of professional wrestling.
For this column, I'm going to turn my focus away from the WWE and their post-Wrestlemania downturn to focus on a promotion that I actually look forward to watching every week. A promotion that excites me and always makes me want to come back for more.
And that promotion would be: Lucha Underground.
MUCHA LUCHA
Lucha Underground is a relatively new promotion, having debuted October 2014, as part of the original programming that airs on filmmaker Robert Rodriquez's El Rey Network.
In fact, Rodriquez is an executive producer on the show. It contains some of the best wrestlers, aka luchadors (Fenix, Pentagon Jr., Drago, El Texano Jr.) and luchadoras (Sexy Star) from the AAA Promotion in Mexico, as well as some of the best wrestlers working the indie circuit (Prince Puma aka Ricochet, Cage, The Mack) and some well-known ex-WWE talent (Johnny Mundo aka John Morrison, Alberto El Patron aka Alberto Del Rio, Big Ryck aka Ezekial Jackson) who can still go. Though it's barely a year old, I can't get enough of it.
First off, the in-ring action is top notch. They've assembled a deep roster, who are capable of putting on quality matches. You are guaranteed exciting matches every episode. Some episodes are better than others, but every one so far has had at least one classic match, usually supported by a few matches that are pretty good in their own right. The show lasts an hour, so they trim all the fat that occurs in WWE and gets straight to the good stuff. There have been some phenomenal matches. Honestly, it would take too much space to list all the great matches that have taken place. (But don't worry, I'm including video of a few choice matches at the end of this column.)
Or let me put it this way. I actually look forward to watching this show every week, and sometimes re-watch the episodes and matches I enjoy the most, while with WWE I feel like it's a chore to sit through some of the less than stellar matches and vignettes they have on their main shows. I will even go as far to say that it's even better than NXT, but that will be a topic for another column.
In addition, the show has a unique look, due to the influence of Rodriquez. The backstage segments and video bios of the wrestlers are shot like mini-movies that come off looking like a combination of a telenovela and a gritty grindhouse film. They are more cinematic than your average backstage segment, giving the show a unique feel.
Also, they have a great heel owner in the character of Dario Cueto. I don't know the guy who plays him, but he seems to take great relish in playing his character to the hilt. He's bad and boo worthy in the best possible way, coming off like a cooler Vince McMahon — some even call him "Vince MexMahon". And while some people will criticize the commentary of Matt Striker and Vampiro, I actually enjoy it. Seriously, if you criticize how they call a match have you watched an episode of RAW or Smackdown recently? That shit is terrible.
Striker peppers his play-by-play with Biblical and comic book references, while Vampiro is a little more raw, he still came up with one classic line. You see, Rodriquez favorite Danny Trejo was sitting at ringside, and Vampiro uttered the line, "Machete don't text, but he watches Lucha Underground". Those of you who know Trejo and the Machete movies know why this line is awesome.
Though this all sounds well and good, there are some clouds on this show's horizon. Supposedly, the ratings haven't been where they've wanted them to be. In addition, they have all their episodes shot and these will run until August 5, where they'll have a special two-hour episode to wrap up all the major storylines.  Then it looks like they aren't planning anymore episodes for a while. Rumors abound about the promotion's future, some of which I won't indulge here — but let's just say if you are interested in watching it, then you better start watching it.
Honestly, I just got sick of waiting on the WWE to get good and I searched out alternatives and I've found a good one in this promotion. If something annoys you that much that all you do is make negative statements about it, then why don't you seek out something else? There is always an alternative. And this is one of the best out there.
Now enjoy these fine matches.