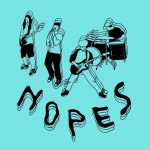 Here is the second installment of Bay-area punk band Nopes' overview of the horror film genre. This time, Alex and Gabe look at "The New Fleet," movies they consider 21st-century classics…
Read Part I: Oldie Goldies here.
Part II: The New Fleet (New Classics)
After what felt like years of utter torment with painful remake after remake, a few 21st Century Horror Films have really stood out. In fact, the last few years have been especially generous, and I personally haven't been as excited for a movie like Mandy (a satanic and psychedelic revenge horror flick starring Nicholas Cage due 9/14/18) since I was a child, and had horrible taste then anyways so the movie doesn't matter. These are the new elites in Horror, the movies that you absolutely need to see if you haven't yet. The New Fleet.
The Wailing
You know what, just stop this article. I know, there's a lot more below. But just stop. Turn on Netflix, or hit up your friend and use their login, or just buy one on the black market like a normal millennial, and watch this movie. Korean films have been embarrassing the shit out of some of our American Films when it comes to their impressive feats like The Host, The Vengeance Trilogy [Sympathy for Mr. Vengeance, Old Boy (NOT the US Remake), and Lady Vengeance), and The Wailing. Director Na Hong-jin is a serious film maker to watch (along with the obviously phenomenal Park Chan-wook) and The Wailing is probably the best horror movie I've seen in the 21st Century. Someone once told me that some Korean filmmakers spend twice as long filming their movies as Americans typically do, in order to get the perfect shots. If this is true, I feel like The Wailing is a shining example of it. The Wailing follows a (sometimes hilariously clumsy) police officer, who explores gruesome deaths surrounding him, while also being eerily drawn to the curious and dark presence of a questionable man. I don't want to give any more info on this movie, because the best way to do this movie is to just go in blind. Just shut up and watch it, you won't regret it.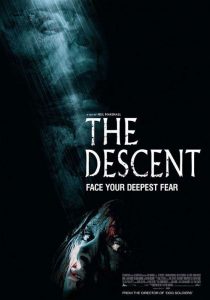 The Descent
This movie is the definition of anxiety. Do not watch this movie if you are afraid of tight spaces, but also watch this movie if you are afraid of tight spaces. The fact that people out there actually go splunking and enjoy is beyond me. The feeling of being trapped, stuck, and paralyzed in a tight space alone is frightening, but then they gotta invite Smeagel's pissed off in-laws to fuck up this fright fest even more. This is a superb horror flick that that does not disappoint. At one point, I was worried my neighbors were going to call the cops on me because I was yelling at my TV so much.
Hereditary
Have you seen it? You've seen it. If not, I get it, you're busy, going to movies these days kinda sucks. You like the hermit hole you've crafted for yourself with various trinkets and small upgrades in your entertainment portal. But please, go see it in theatres while you still can. There are a few movies that have been amazing theatre experiences in the last few years, particularly Green Room, Get Out, and now Hereditary. Hereditary has it all and then some — you've got your tense and extremely dark moments, you have the awkward anxiousness that slowly builds into distress (and sometimes laughter), and you've got — well, you should just save that for your first viewing. Summer 2018 has to be one of the best seasons for horror movies in years with Hereditary, A Quiet Place (April theatrical, okay, whatever, it just came out on Redbox), and the highly anticipated Mandy (starring the one and only, Nicholas Nick Cage). We are truly blessed.
Stay tuned for two more installments of Nerd Talk Takeover with Nopes!
Nopes' new album Stapler comes out July 27th via Magnetic Eye Records; pre-order here. 
Find Nopes on Facebook and of course find your favorite blog Alternative Control on Facebook, Twitter, Instagram, Soundcloud, and bandcamp.  Thanks to Red Lead Media and Magnetic Eye Records for hooking up this Nerd Talk Takeover.