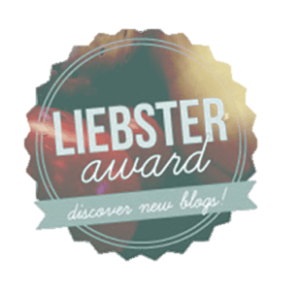 Thanks to Christine from Charged for nominating Alternative Control for a Liebster award!  Check out Christine's blog and find her on Facebook and Twitter.
"What the heck is a Liebster Award?" you ask.  It's kind of like a blog chain letter where you get to know other bloggers and spread the word about sites you think are worthwhile.  Here are the official rules:
Thank the person who nominated you and post a link to their blog.
Display the award on your blog and include it in your post.
Answer the 10 questions that your nominator asked you. You can find those questions on their blog.
Nominate 10 blogs that you feel deserve the award and who have less than 1000 followers.
Create a new list of questions for your nominees to answer.
Copy and paste these rules into your post.
Inform the people/blogs that you have nominated them for the Liebster Award and provide them the link to your post.
Here are the questions Christine asked me.  I'm answering them from a mostly "blog" perspective rather than a personal one.
How often do you blog? 
AltCtrl has published an average of 15 posts a month so far in 2015, and almost 600 articles since it was founded in 2010. 
What is your greatest accomplishment? 
As staff writer Tom Pizzola put it, one of our greatest accomplishments is keeping the blog alive and well while more and more similar outlets fall by the wayside.  We've also managed to snag some pretty cool interviews over the years: Devin Townsend, Jeff Loomis, and Oderus Urungus to name a few.
Do you prefer chocolate or vanilla? 
Chocolate, of course!
If given $10,000 tomorrow, what would you do with the money?
I don't know, but it would have nothing to do with the blog!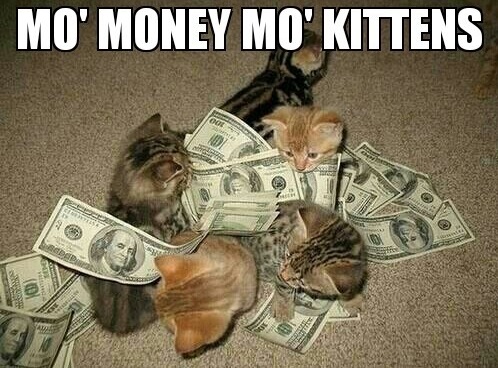 If there was one person you'd want to interview for the blog, who would it be and why?
Staff writer Chris Baldwin said, "I'd interview the creators of any show like American Idol, The Voice, X Factor… I'd like to ask just how aware they are that they just might be the reason for the downfall of popular music."  Johnny Pluckman has already done his dream interview, with Oderus… But he'd do another one with him if he had the chance.
What is your biggest fear?
That the blog will start making tons of advertising money and we'll all get to quit our day jobs!  Oh wait…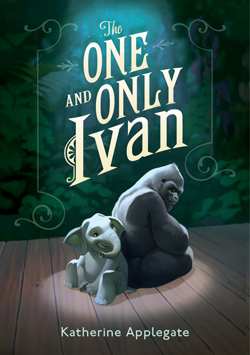 What is the last book you read?
The One and Only Ivan by Katherine Applegate.  Great kids' novel — it's a Newberry Award winner and is currently in the running for a 2016 Nutmeg Award.  Right now I'm in the middle of Flora and Ulysses: The Illuminated Adventures, another Nutmeg Award nominee.  (I'm a school librarian in real life, in case you're wondering why I'm reading so much juvenile fiction.)
How does your blog serve others?
Our main service to others is providing a credible, high-quality news source for Connecticut's local music scene — and its metal scene especially.  Through our reviews and interviews, we promote local bands that may not have many other avenues for press coverage.  We don't stop at music, though; we also feature local restaurants, artisans, and attractions in our columns.
What is the one place you would like to travel to and why?
I'd love to go to Italy, to visit the place where me and my husband's ancestors came from, to see the beautiful scenery, and to eat lots of pasta!
What is the one characteristic you have that is most beneficial to others?
In terms of the blog, being organized.  That's how I've kept AltCtrl going for five years!
My ten nominees:
Metal Cyndicate of Connecticut
My ten questions:
Why did you get into blogging?
What inspires you to write?
Who was your favorite musician or band when you were 12?
What music have you been listening to lately?
If you could write for any publication aside from your own blog, which one would it be and why?
Which social media platform do you like best and why?
What's the best concert you've ever been to?
What is the best dish you cook?
What are your top three favorite books of all time?
What are you dressing up as for Halloween?
I'm looking forward to seeing what everyone has to say!