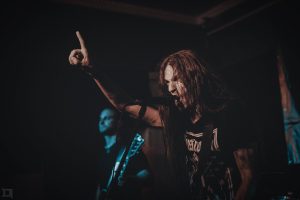 It's a Nerd Talk takeover with Branislav from BANE. The once Serbian, now Canadian-based Blackened Death Metal frontman shared some of his favorite "nerd stuff" with Alternative Control:
MOVIES

I'll have to go with Ace Ventura – Pet Detective. This is probably the movie that I have watched THE most times (and still get a great laugh out of it every time I watch it again). Jim Carey's performance is absolutely flawless, it's just crazy to see how much he's into character in this one. This is something I personally don't believe it will ever get captured on film again, and the Cannibal Corpse scene is just a pure bonus! Gotta love seeing some quality Death Metal in high budget, mainstream movies.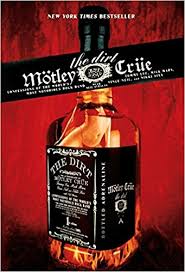 BOOKS:

It's gotta be Motley Crue – The Dirt. A must-read for anybody who wants to pursue any kind of touring lifestyle as a musician, but a great read in general in my opinion. Obviously times have changed and many things are different than how they used to be, but this one is a real page turner from start to finish. Such a wild story. I just hope that the movie (should appear sometime next year) will be at least half as good as the book.
GAMES:

Mario Kart – Double Dash, hands down. Hours upon hours of pure fun and maniacal laughter (especially when played in 4-player mode).
And that's a wrap!  Black metal fans, make sure you head over to bandcamp and pre-order Esoteric Formulae, out November 30th via Black Market Metal Label.
Connect with BANE 
Merch & new album pre-orders:
For more from Alternative Control, find us on Facebook, Twitter, Instagram, Soundcloud, and bandcamp.