It doesn't get hipper than playing D&D in a local brewery whilst munching on Star-Wars-shaped snacks.  For this week's Nerd Talk, Nashville's Howling Giant takes over with a discussion of books, 'toons, and tabletop gaming.  These dudes will be *howling* through the Northeast in mid-May — don't miss the psychedelic trio's cosmic riffage!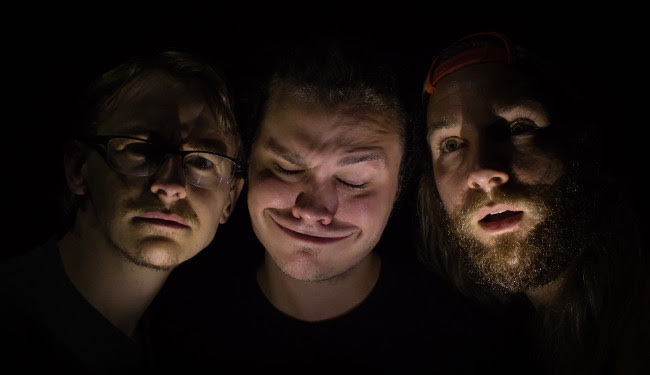 Games
Tom:
While we love video games, we find it hard to beat a good old tabletop RPG. Enter Dungeons and Dragons.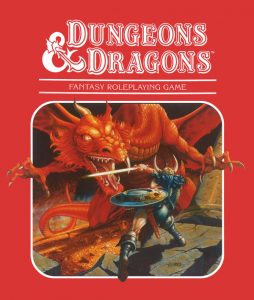 Zach and I both bartend at Tennessee Brew Works, a craft brewery in Nashville, TN. Somehow, we convinced our co-workers to embark on a magical journey into the make-believe fantasy world of D&D. After all of our customers left the bar, we usually lock up the brewery, light the incense, blast some Symphony X, and then roll some serious dice.
For those of you who have never played before, the concept is pretty simple: A "Dungeon Master" presents a scenario and you, acting as your character, decide how to react and interact with the world that the Dungeon Master creates. Whether or not your actions are successful all depend on your dice rolls. For example, Zach and one of our buddies (Adam) got caught by some city guards trying to sneak into a forbidden city. They slaughtered the guards, and in an effort to hide the bodies, Adam (playing a Shapeshifting Druid) turned into an alligator and ate the corpses. Good old fashioned family fun.
As always, one of the most important factors in a successful D&D campaign are the snacks. A crowd favorite in our friend circle is Zach's famous Belgian Waffles, made on his Death Star shaped waffle iron. We often play and eat waffles until around 4 am.
Special shout out to Stardew Valley. I've learned more about time management in this game than any other. Although it appears to be just another farming simulator, Stardew Valley offers so much more. Mischief, magic, love, and tragedy all thrive in the cesspit town of Stardew Valley.
Books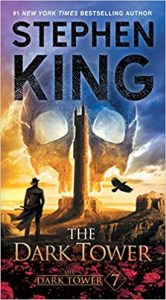 Zach:
I've recently begun my spirit walk through Stephen King's Dark Tower multiverse. I'm deep into the third book, The Waste Lands, and as always, there are constant curveballs being thrown my way. If the thought of an old west gunslinger traversing multiple planes of existence, time, and the depths of his own mind tantalizes you, go and purchase these tomes.
Tom and I have also been going through old issues of Heavy Metal Magazine. Each issue offers a collection of short stories, comics, and psychedelic art. The Ruse by Thomas Bridges is a really cool short story from the 1978 March Issue.
Tom:
One of my favorite books I read in 2017 was Alfred Bester's The Stars My Destination. Published in 1957, this book tells the story of Gulliver Foyle and his quest for vengeance through space and time. Mankind develops the ability to teleport and with this new technology, chaos is unleashed.
Cartoons
Tom:
Adventure Time. More than just a children's cartoon, Pendleton Ward has created a universe heavily inspired by Dungeons and Dragons. Its awesome.
Zach:
I've been through all of Dragon Ball and Dragon Ball Z many times in my life, and it never gets old. Sure, sometimes it takes 5-10 episodes to get anywhere in the story, but you have to love a show inspired by the Monkey King, Sun Wukong and his world destroying powers.
There you have it, folks — Howling Giant may be the nerdiest band to write one of these columns so far, and we'd love to have some Death Star waffles and beer with them.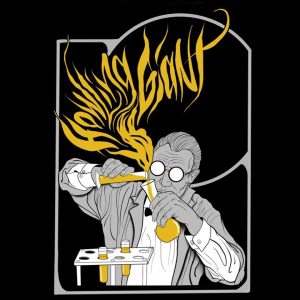 Tour Dates
5.10 – Chicago IL @ Reggies
5.11 – Cincinnati OH @ Cameleon Pizza
5.12 – Pittsburgh PA @ Howler's
5.13 – Buffalo NY @ Mohawk Place
5.15 – TBA 
5.16 – Easthampton MA @The Ohm
5.17 – Wallingford CT @ Cherry Street Station
5.18 – Philadelphia PA @ Kung Fu Necktie 
5.19 – York PA @ The Depot 
5.20 – Frederick MD @ Guido's 
5.22 – Baltimore @ The Depot 
5.23 – Washington DC @ Atlas Brew Works
5.24 – Raleigh NC @ Slim's
5.25 – Wilmington VA @Reggies 42nd Street Tavern
5.26 – Asheville NC @ Sly Grog
Stay tuned for a track premiere this Friday (4/20, *cough*) on Metal Injection….  And OMG, and don't forget that Howling Giant will be playing Psycho Las Vegas sometime between August 17 and 19!  #hifive #greatsuccess
For more from Alternative Control, find us on Facebook, Twitter, Instagram, and bandcamp.
Thanks for Magnetic Eye Records for help arranging this installment of Nerd Talk.