As Frank Sinatra would say, "It was a very good year," whether in the spring or autumn.  Here at Alternative Control, we'd like to think we're in an endless summer…  2018 was the Year of Nerd Talk and the Year of the Interview, as you can see from our list of most-viewed articles.
10. Nerd Talk with Howling Giant — These Tennessee space rockers wrote an early Nerd Talk about, among other things, their shared love of Dungeons and Dragons.  A couple months later, they came through Connecticut on tour, rolling into Cherry Street in a 1970s hearse.  Tunes were played, hi-fives were had, and that was not the last that Alternative Control readers will be hearing of Howling Giant!
https://www.youtube.com/watch?v=xrlmdWygIzU
9. No Zero Days: A Dose of Metal Motivation with Dropout Media's Matt Bacon — The cigar-wielding, mustachioed media impresario Matt Bacon talked with Alternative Control about what motivates him and how he got into music journalism at a young age.  Bands, make sure to follow Matt's Instagram and podcast Dumb and Dumbest (with Curtis Dewar) for honest advice about getting ahead in the music industry.
8. Nerd Talk with Nathan Carson of Witch Mountain — Drummer and founding member of the seminal Oregon doom band Witch Mountain, Nathan Carson is also a published sci-fi author and the head of a booking agency.  And for some reason, he took time out of his busy schedule to write us a legit essay for Nerd Talk.  Read and find out about Nathan's journey from being a nerd playing D&D on a goat farm to being a nerd in a famous metal band.  (Hopefully he still gets to go home and visit the goats!) "It's really crazy how much being a nerd in the eighties was a detriment," he says. "Now, living in Portland, OR in 2018, it's nothing but an asset. Thanks, Satan!"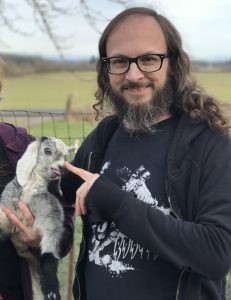 7. A Treehouse for Grown-Ups: Tree House Brewing of Charlton, Massachusetts — Official IPA Correspondent Johnny Pluckman travels far and wide to bring AltCtrl readers the best beer coverage.  His visit to Tree House Brewing in Massachusetts is making me thirsty…. Plus, this intrepid journalist discovered a BYOB barbecue joint just down the street — yum!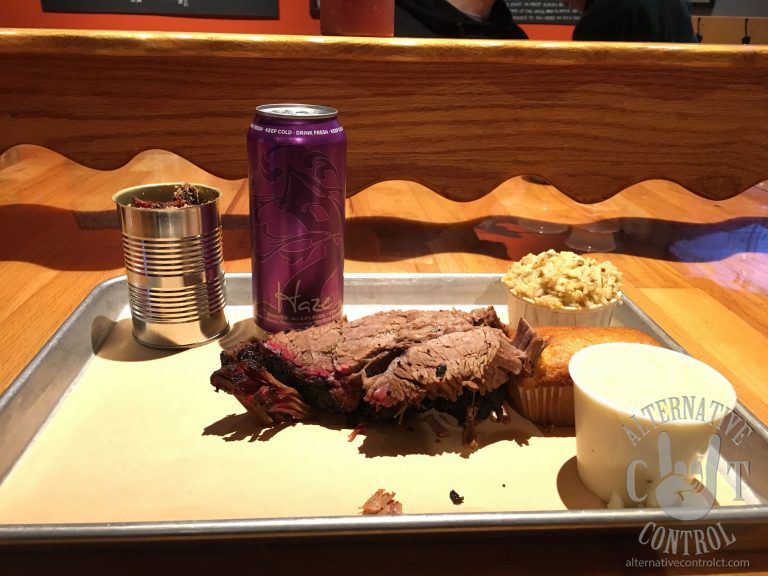 6. I Don't Even Smoke Pot: A Positive Review of Sleep's The Sciences — Christopher Baldwin's review of the seminal stoner metal band's surprise comeback raked in the views.  He writes, "I very much enjoyed this release. It's Sleep music just as us fans always remembered it. There's no need to analyze how it stacks up to the musical importance of albums like Holy Mountain and Dopesmoker. The stoner metal genre is overloaded with music, so what could this album possibly offer that other bands haven't already? What it offers is great music from the fucking originals. Smoke up and celebrate."  Amen!
5. AltCtrlToob Video Premiere: Kaos Reign's "Selfish Backstabber" — Filmed at Connecticut's metal mecca Cherry Street Station, Kaos Reign serves up their trademark aggression with a touch of irony.  Didn't catch the video the first time around?  Check it out now!
4. Couch Slut to Bring Their Transgressive Noise Rock to New Haven — Tom Pizzola interviewed these New York City noise rockers before a New Haven appearance.  He asked them the hard questions, like "How do you think the band fits into the NYC loud rock scene?"  The band's answer: "Fuck New York."
3. Begat the Nephilim Surreptitiously Begets a Great Album — While the Begat boys are perhaps beleaguered in the comments section of some metal blogs, haters gonna hate.  2018 was a huge year for the rising New England death metal band, with various short tours taking them from Montreal to San Diego and everywhere in between.  Check out the video for "Cardboard Casket" off The Surreptitious Prophecy/ Mother of Blasphemy below:
2. Anthony Quinn Carpanzano Incites a Riot for the Freaks and Geeks of Stamford — It would be hard to find someone that has been more involved in the Stamford indie music scene than Quinn.  Starting off in the 1980s blasting Liege Lord cassettes in parking lots, Quinn continues booking shows and playing music to this day.  Since this interview in early 2018, Hoseman has become Hosemen with the addition of a permanent bassist and drummer, and the "Riot" show series is moving to a new venue, RPM Raceway.  Be part of the first riot of 2019 — more information here.
1. Joe Morbidelli (Ex Dead By Wednesday) Talks About Music, Addiction, and Mental Health — Joe contacted me about doing this interview in advance of a new musical project, with the hook that people would want to hear what he had to say.  I'm not sure what happened with that new band he was putting together, but the former Dead By Wednesday frontman was right about one thing: The Scene was curious about his story.  Joe was very candid about his problems with addiction and run-ins with the law.  He closed the interview saying, "You live and you learn, and then you get better."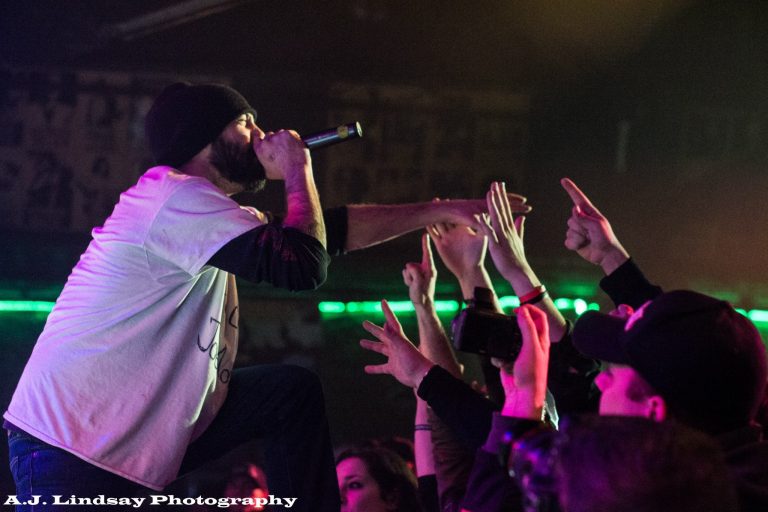 Thank YOU, dear reader, for supporting Alternative Control in another year of supporting the scene!  2019 promises the Volume Doom compilation (featuring Howling Giant and other great bands who have graced our pages), festival coverage, and even more interviews.  And as always — for more from Alternative Control, find us on Facebook, Twitter, Instagram, Soundcloud, and bandcamp.