In the world of body piercing, I'm on the conservative end — just a couple sets of standard holes in the ears and nostril ring were all I ever wanted.  I got my nosed pierced for five dollars at a mall ear piercing stand when I was seventeen, and that was the beginning and the end of my body piercing adventure.  My choice of jewelry is similarly vanilla: usually just a stainless steel hoop, which I buy a few at a time at Utopia in Norwalk.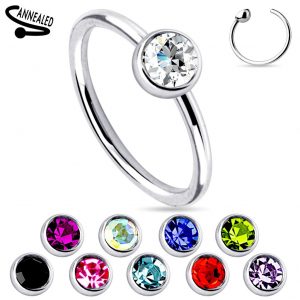 So when FreshTrends Body Jewelry asked if I would review some of their products, I was eager for the chance to mix it up a little.  They had L-shape, bone, twist, fishtail, and hoop rings available, in a seemingly endless array of colors, accents, and materials.  I ordered a hoop with a gemstone and then an L-shape with a gemstone.  The nose ring buying guide was helping in deciding between the different styles.
While I was at it, I figured I'd get some regular earrings too.  I picked a set of anchor studs and an earring chain-to-cuff.  (I don't have my cartilage pierced anymore — it closed up many moons ago.)
I received the anchor earrings two days after ordering; the nose rings and ear cuff came the following week, within seven days of my order. I am satisfied with the quality of all the jewelry, especially for the price — they may have only cost a couple dollars, but the earrings don't turn my ears green!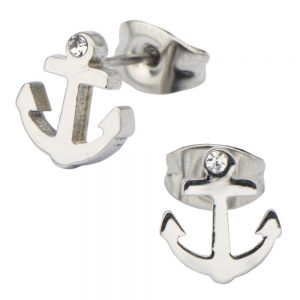 Overall, I would recommend FreshTrends Body Jewelry to our readers — they have low prices and a vast selection of jewelry for things I didn't even know you could pierce.  Visit their website to see for yourself!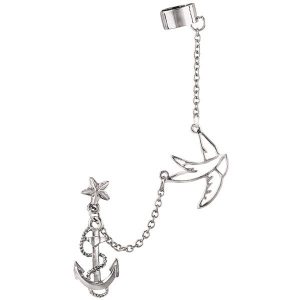 I was compensated for this post and FreshTrends provided review products free of charge.  All opinions are my own.
For more from Alternative Control, find us on Facebook, Twitter, Instagram, Soundcloud, and bandcamp.