No other American sporting event brings people together like the Super Bowl.  Whether it's to cheer for a favorite team, root against a hated player (Kapaernick!), or just to eat food and watch the commercials, we gather collectively and tune in.  In the spirit of unity, Alternative Control has prepared a multicultural Super Bowl party menu that will impress even the most discriminating reveler.
Course 1: Asian Elegance
Food: Edamame
For less than three dollars, astonish guests with a large bag of frozen soybeans; boil five minutes, drain, salt, and serve.  To create an authentic "down-home barroom" atmosphere, invite partygoers to throw pods on the floor as if they were peanut shells.
Alcohol Pairing: Gekkeikan sake
This fine table sake costs about thirteen bucks for a mag.  Serve chilled or hot – tastes like lighter fluid either way!  Hopefully, guests will be too busy sucking soybeans out of their pods to notice.
Course 2: South of the Border
Food: T.G.I Friday's Jalapeno Poppers
Make sure to get the cream cheese flavor – cheddar is bush league.  Stop and Shop usually has the cream cheese ones, but Shop-Rite never does.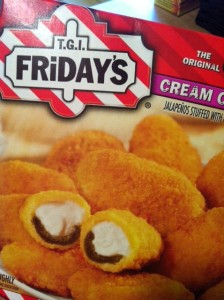 Alcohol Pairing: Javelina tequila
On a scale of one to ten, Javelina is sure to bring your hangover to calling-out-of-work-and-puking-in-a-wastebasket.  Don't worry about limes and salt, because that's for pussies.  So is working the day after the Super Bowl.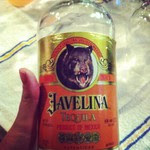 Course 3: Little Wieners are German, Right?
Food: Trader Joe's Parmesan Pastry Pups
Are you too lazy to roll crescent dough around tiny hot dogs?  Then this is the appetizer for you!  Buttery and delicious, these pups probably come out better than your burnt little wieners anyway.  Serve with ketchup, mustard, hot sauce, and/or ranch dressing.  Remember, you dipped things in ranch before it was cool.
Alcohol Pairing: Sam Adams Cold Snap
Fuck you, Nazis! 'Merica!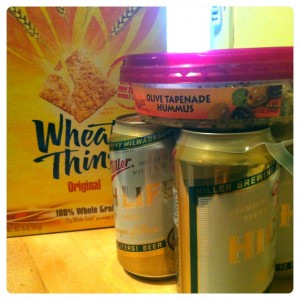 Course 4: If You Don't Watch the Super Bowl, the Terrorists Win
Food: Hummus and Crackers
The only item on our menu that doesn't start off frozen, exotic-sounding hummus flavors make a unique revision to the standard crackers and dip.  Try Sabra's Olive Tapenade or Tuscan Garden varieties – guests will think you know something they don't.
Alcohol Pairing: Miller High Life
Is it wrong to have "hummus" and "terrorists" in the same section of this column?  Will this generate hateful comments that accuse this blog of racism?  Probably, but what our more intelligent readers realize is that by being racist and crass, we're actually commenting on how bad it is to be racist and crass.  It's pretty meta — those who don't get it should just assume that we're living the Low Life over here at Alternative Control, pile a little more chickpea spread on their Wheat Thins, and enjoy the game!
What are you bringing to the Super Bowl party?