Proving the universality of music, Austrian band Electric Ray and The Shockers has released a slice of punky surf rock that sounds like it was hewn from San Diego's Sunset Cliffs.  California Torpedo is funky and irreverent enough to stand out in a familiar genre.  Check out their video for "T.R.O.U.B.L.E.":
If the balloon-bathroom-acid-trip doesn't sell ya, it's time to admit that you no longer enjoy having fun.  Look up more from Electric Ray and The Shockers on Facebook, bandcamp, and Soundcloud.  Surf's up!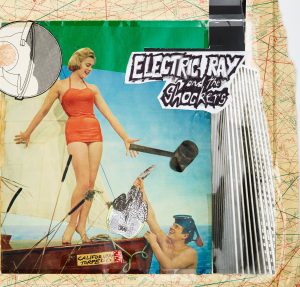 And for more from Alternative Control, find us on Facebook, Twitter, Instagram, Soundcloud, and bandcamp.
This post was sponsored by Independent Music Promotions.  All opinions are our own.