Ontario band The Long Dark Road takes a unique approach to to the adjective "blackened" on their self-titled EP, which is scheduled for release on April 8th.  Teaser track "Tragedy of the Commons" starts off sounding like blackened Gaslight Anthem, then veers into heavier, angular riffs about halfway through the song — which then lead to a hardcore breakdown.  Didn't see that one coming!
Vocal harmonies on "I Will Follow" provide moments of beauty, while "The State of Our Union" opens with metal riffs reminiscent of Diablo Swing Orchestra and "The Long Dark Road" has some serious sections of hardcore punk.  The main idea of this music is to expect the unexpected.  If you're into music that's avant garde and unusual, look up The Long Dark Road on Facebook and bandcamp!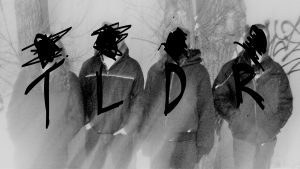 And for more from Alternative Control, find us on Facebook, Twitter, Instagram, Soundcloud, and bandcamp.
This post was sponsored by Independent Music Promotions.  All opinions are our own.