My buddy Marco G has been sending Alternative Control albums to review for a couple years, and Downward Spiral's self-titled debut EP is my favorite so far.  It builds on the musical ideas from his previous group Stikpin and the production is radio-ready.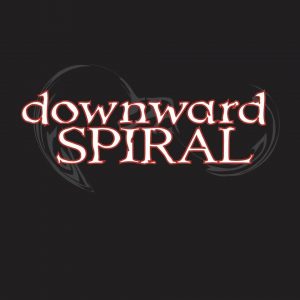 Marco plays guitar in the current incarnation, joined by Stikpin vocalist Chris Weller, bassist Jeff Curtiss, and drummer Leo Harper (who was also in Stikpin, and has since left this band).  Curtiss adds tasteful interest to Marco and Weller's Alice in Chains vibe without going overboard.
Downward Spiral is gritty workingman's music that's perfect for knocking back some beers; if these four songs are a preview of what's to come, this band will make their mark on The Scene.  See them May 20th at Bleachers in Bristol (with new drummer Steve Libero) for Paragon Theorem's album release show — and until then, enjoy the EP!
In fact, you can win your own copy by following Alternative Control on Instagram (@altctrlct) and liking the picture below by noon on Sunday, 3/12/17. Winner will need to provide a mailing address. May the odds be ever in your favor!
For more from Alternative Control, find us on Facebook, Twitter, Instagram, Soundcloud, and bandcamp.